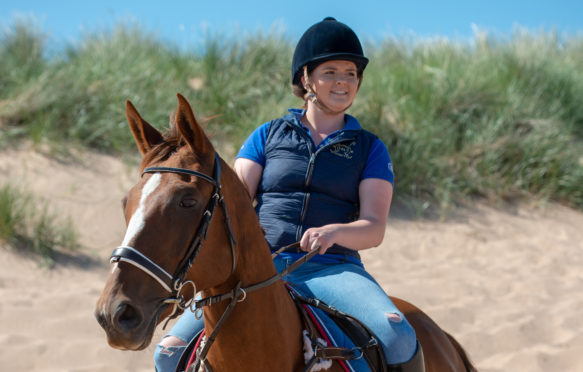 An Aberdeenshire woman has voiced her support for a campaign to educate cyclists on riding alongside horses.
The British Horse Society (BHS) has supported Brake's 'Bike Smart' campaign for this year's Road Safety Week, a week long initiative designed to promote road safety through lifesaving messages.
The 'Bike Smart' theme supports the recent 'Be Nice, Say Hi' safety campaign launched by the BHS in collaboration with Cycling UK.
The 'Be Nice, Say Hi' campaign was created after footage from this summer's Windsor Triathlonshowed cyclists undertaking a horse at high speed, causing the horse to jolt and the rider to cry out in shock.
Grace Hardie has been riding for more than 12 years and believes some cyclists are less educated about the dangers they can pose.
She said: "I've been a horse rider for a little over 12 years now, picking up the sport whilst in high school, and for the last five years have kept my horses at stables just off the picturesque and very popular Deeside railway line, a hot spot with walkers, cyclists and horse riders alike.
"I regularly encounter cyclists whilst out riding and while leading my horse in and out from the field.
"Most cyclists are very sensible around the horses, ringing their bell or calling out before they pass.
"Some even pull in to the side and remain static for us to pass, for which we are always grateful.
"But a lot of cyclists are uneducated as to how they should behave around horses.
"If we can spread BHS's message, hopefully we can all get on a little better together and minimize any risks."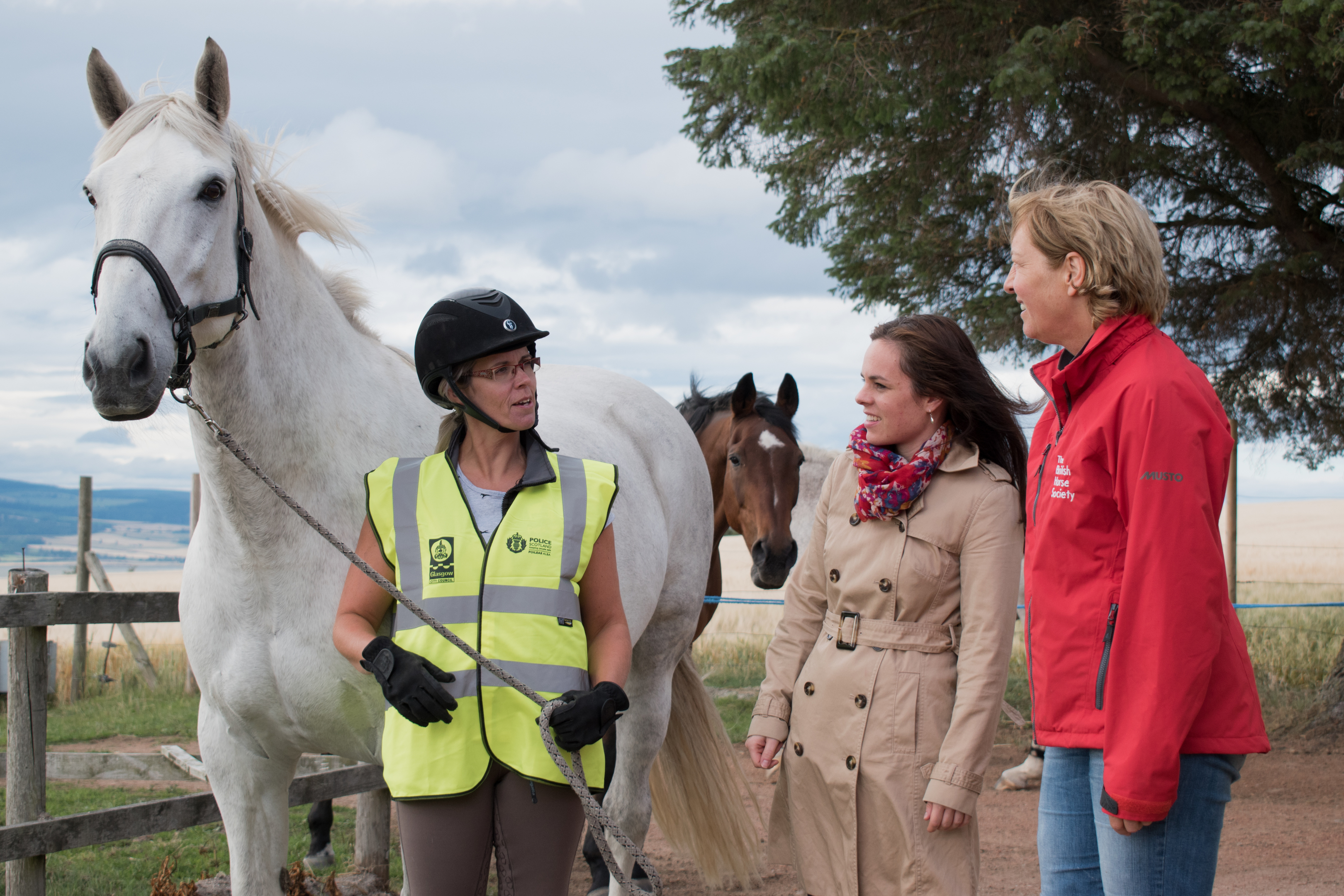 The BHS has recorded nearly 200 incidents involving horses and cyclists since 2010, with two horses killed, 39 horses injured and 74 riders injured.
Overall, there are said to have been 3,000 reports of road incidents involving horses in which 230 horses have died and 39 riders have lost their lives.
Ms Hardie reported one such incident to the charity.
She said: "My horse, Gerry, had a spook and I decided to cut our ride short that day and head back home.
"Gerry was tense and on edge, so as I saw a cyclist approaching us head on at speed, I decided to ask the cyclist to slow down.
"I arm signalled to the cyclist to ask him to slow down.
"I repeated that motion a further three times but he just continued at the same speed and passed without acknowledging me.
"Thankfully, Gerry didn't bat an eyelid at the passing cyclist, regardless of his high speed and close proximity.
"If he had I could have been thrown from his back, or the cyclist could have been knocked off his bike, or worse. It doesn't bear thinking about.
"I really enjoy the peace and relaxation I get from being out on my horse and hope to continue to do so for many more years.
"I'm sure most cyclists get the same from their cycling, so I am more than up for being able to work together and make our encounters safe and pleasant for all involved."
To find out more about the Be Safe, Say Hi message, and what you can do to improve safety for horse riders on the road, visit www.bhs.org.uk.