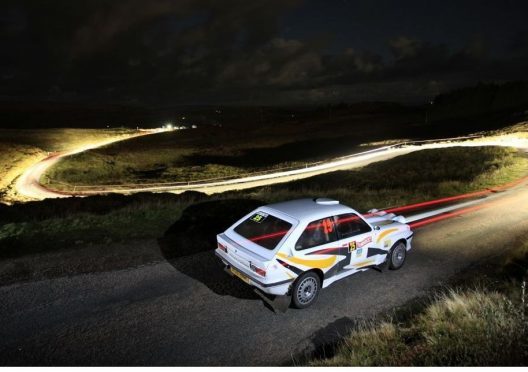 Plans to resurrect the Isle of Mull Rally are moving up a gear as Transport Scotland launches an initiative to bring motor sports back to Scotland.
The event, which brings thousands of people to the island and the Oban area each year and generates more than £1million for the local economy, has been cancelled in recent years due to insurance issues following the death of three people at the Jim Clark Rally in the borders.
In a bid to revive motor sports across the country, Transport Scotland has now launched a consultation on proposals for a new application process aimed at giving control back to local authorities.
Cabinet Secretary for Transport, Infrastructure and Connectivity Michael Matheson said: "Scotland has a long and proud tradition in the world of motor sports and we recognise the need to balance economic benefits with safety considerations – both for spectators and participants.
"Following the tragic rallying accidents of recent years, Scotland has lost two major events from its sporting calendar and has been unable to host any motor sports on closed public roads.
"This is detrimental to local economies and something which we are seeking to address.  We must be mindful that motor sports can be dangerous and that risk needs to be correctly assessed and managed.
"It is important that the people who understand the sport are put at the heart of this assessment and also to ensure that local knowledge is fully taken into account.
"That is why the Scottish Government is seeking views on a two stage authorisation process which would allow decisions to be taken at a local level – empowering communities to hold events which benefit those locations and beyond."
The Scottish Government already has the ability, along with local authorities, to authorise the closure of roads to hold sporting, social or entertainment events, however, this power does not extend to motor sport events.
The events have previously been held with the use of private legislation, however, organisers are unable to continue arranging suitable insurance policies to cover these in this way.
Councillor for Oban South and the Isles, Mary-Jean Devon, welcomed the plans. She said: "It's a huge miss. I do appreciate there are huge safety aspects surrounding all this and for 50 years, for the Mull Rally, safety was a number one thing.
"I do welcome it.  I am more than delighted as its part of our culture and I know so many people that live here, that came for the rally and ended up falling in love with the place and have settled and brought their families up here. It's a big part of our local economy."
Councillor Roddy McCuish for Oban South and the Isles said: "I am delighted that Transport Scotland have taken forward this initiative. This will allow iconic rallies like the Isle of Mull Rally to possibly be restored, not just for the Isle of Mull but for right across Scotland."