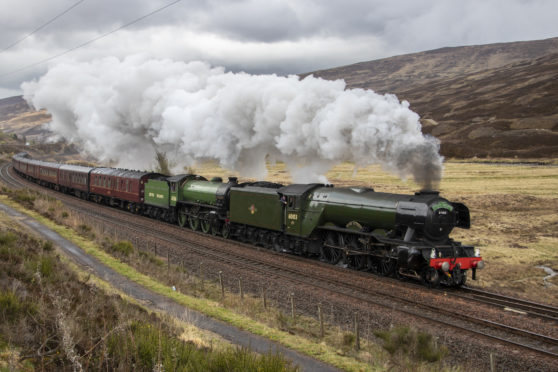 Trainspotters came out in numbers to welcome the Flying Scotsman to Sutherland yesterday.
The famous train arrived in the heart of Inverness on Friday night and the Press and Journal asked for your pictures of the train's journey.
It crossed the Forth Bridge and steamed through the Cairngorms before reaching Inverness shortly after 7pm on Friday.
The journey marked only the Flying Scotsman's second trip to the Highlands during its 96-year existence.
On Saturday, its journey continued from Inverness to Dunrobin Castle.
Here is a selection of some of the pictures that you sent in to us.