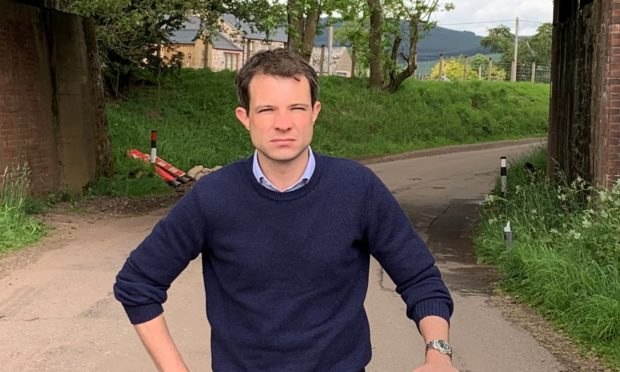 Aberdeenshire Council has fast-tracked work to reattach a sign to a bridge after residents complained that the decision to close a road for three weeks to arrange repairs was "ridiculous".
A sign, which shows the mandatory height restriction for passing traffic, fell from the 12ft Lower Powburn railway bridge near Fordoun last Thursday.
The local authority yesterday revealed that it appeared to have been knocked off by a passing vehicle which was flouting the height limit.
Council chiefs initially said it would take three weeks to replace the marker as they needed to liaise with Network Rail – which owns the structure.
But, after further investigation, officers realised that the project could be carried out yesterday morning.
With Network Rail's permission, the local authority has now fitted a new sign.
Aberdeenshire Council last night blamed "inconsiderate" drivers for the problem.
Bridges manager, Donald MacPherson, said: "The damage caused to this sign, and how it was detached from the bridge, leads us to believe it was caused by a slow moving vehicle which was too high to use the bridge.
"Luckily the sign took the impact and there was no damage to the structure itself.
"Motorists need to remember it is their responsibility to know the height of their vehicles and to be vigilant when passing under low headroom bridges, checking their height against those given on the signage."
Business owners had bemoaned the decision to close the rural road that goes underneath the crossing, connecting Fordoun to the A90.
Several nearby communities have already been cut off by the demolition of the unsafe Abbeyton Bridge nearby last year.