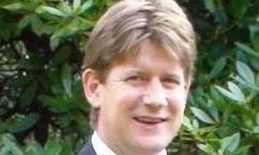 Angry local politicians have claimed the north and north-east is missing out on a £60million package to encourage cycling and walking.
Transport Secretary Michael Matheson yesterday announced the fund which will pay for active travel projects in Arbroath, Perth, Glasgow and Edinburgh.
Mr Matheson announced the funding as a new National Transport Strategy (NTS2) for Scotland was published in an attempt to improve health and tackle climate change during the next 20 years.
But north and north-east politicians expressed disappointment that walking and cycling initiatives in their areas had not been included in the £60m for five new projects.
A total of £22.85m will be spent on two projects in Glasgow, which will lead to the creation of a cycling village and improved cycling and walking routes. A further £20.32m will be spent on cycleways in Edinburgh's New Town.
A £6.45m Perth project will result in new cycle-lanes and footways and a £6.92 Arbroath project will encourage walking and cycling where the A92 cuts through the town.
Aberdeenshire West Tory MSP Alexander Burnett accused the Scottish Government of focusing on the central belt at the expense of other areas.
He said: "It is disappointing that none of this £60m will be invested north of Arbroath.
"Once again, it appears areas like the north-east and the Highlands are missing out. This is sadly nothing new from a central belt-focused SNP.
"I hope this announcement will be followed up with investment in areas like Aberdeenshire – which is routinely among the lowest funded areas for council and NHS spending."
Councillor Allan Henderson, Highlands and Islands Transport Partnership chairman, said: "We are a bit disappointed. There is this desire to get 10% of people using active travel and the council have spent money in Inverness to try and promote that side of it. So we would expect the Scottish Government to tie in with that.
"We have areas where this should be encouraged and things like this are almost going to discourage it. People see it almost as a disincentive when governing bodies are not looking further north than the central belt."
The five projects are being organised through the walking and cycling charity Sustrans, and Scotland's flagship active travel programme, Places For Everyone, which is funded by Transport Scotland.
Mr Matheson said:  "The National Transport Strategy sets a clear direction for a future where we have a sustainable, inclusive and accessible transport system that helps deliver a healthier, fairer and more prosperous Scotland."