VIDEO: Stagecoach's 727 bus service taken over by rock and roll star
Bus passengers did a double take today when rock legend Alice Cooper appeared to pick them up.

Music fans across the north-east are gearing up for the legendary singer's first ever performance in Aberdeen tomorrow night – and Stagecoach decided to fuel the excitement further.
The bus company's 727 service will take hundreds of fans to P&J Live for the Ol' Black Eyes is Back show – the only Scottish date of Cooper's tour.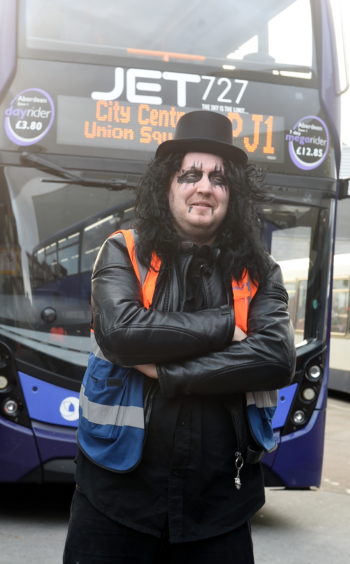 And to celebrate driver Mark Goodall dressed up as the rock star.
Mr Goodall is looking forward to the show, which he is attending with his girlfriend and their dads, and couldn't resist the chance to brighten up his passengers' day.
Supporting black eye makeup, top hat and leather jacket he said: "I'm excited to see Alice Cooper as I have missed him a few times – now that he is finally in Aberdeen I couldn't say no."
Kirsty Jarvis, marketing administrator for Stagecoach, said she was sure passengers had seen the funny side of the dress-up this morning.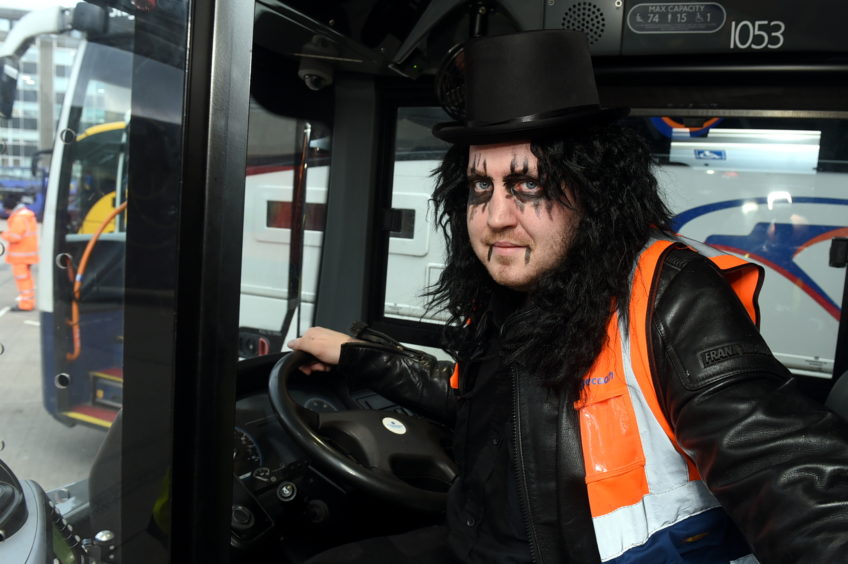 Stagecoach, an official partner of P&J Live, will be running services from Union Square from 5.30pm and back at 11pm. They will run approximately every five to 10 minutes until the venue is cleared.
*Tickets are still available for tomorrow night's gig and can be purchased by clicking here. 
*Please note by clicking the link it will take you to an external website.
---
When you buy concert tickets through links on our site, we may earn an affiliate commission. Click here for more information.