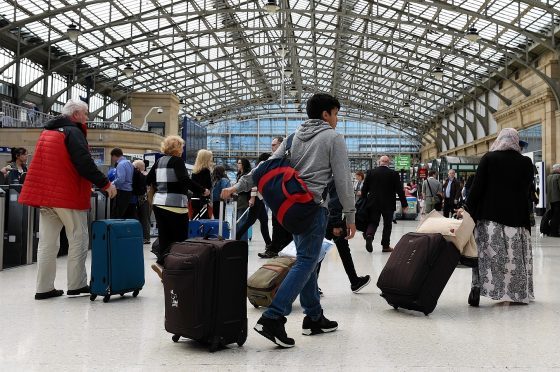 The Scottish Government has been urged to convince ScotRail to create alternative left luggage arrangements at Aberdeen Railway Station.
Orkney MSP Liam McArthur made the plea and claimed that closure of the facility will have a "disproportionate" effect on islanders waiting for onward travel by train or ferry.
He has now written to Transport Secretary, Michael Matheson, asking him to make representations to ScotRail and requesting the contractor implement other arrangements while the station is being developed.
Mr McArthur said: "It is clear from the constituents who have contacted me over recent weeks that the closure of the left luggage facilities at Aberdeen railway station will have a disproportionate impact on those from Orkney and Shetland, passing through Aberdeen.
"Moreover, older people or those with disabilities may face particular challenges as a result of the loss of these facilities."
A Transport Scotland spokesman said: "We have been made aware of this issue and we will respond to Mr McArthur in due course.
"We understand the facility is closing due to a lack of demand for the service. However ScotRail are going to explore whether a retailer can potentially offer this service as part of the redevelopment."
A ScotRail spokesman said: "As part of the Aberdeen station redevelopment, we will explore the possibility of working with a retailer to provide a left luggage facility."