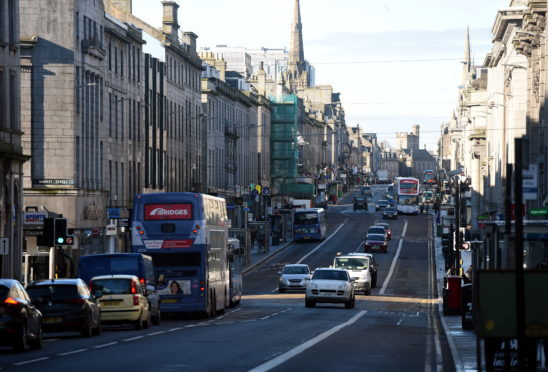 Large parts of Aberdeen city centre were left in darkness last night and rail commuters faced delays after power cuts.
A failure in the electricity supply to signalling equipment at the city's train station is understood to have been the root of the problem, knocking out electricity to dozens of streets.
Last night a Scotrail spokesman said: "There has been a failure of the electricity supply which powers the signal box at Aberdeen station.
"It is affecting the surrounding area and means services are being delayed departing the station.
"Network Rail engineers are working closely with the energy supplier, who are working to fix the wider fault in the local area, just in case there are any issues when the supply is restored."
SSE, which maintains the electricity network, said that at the peak of the disruption around 225 homes were left without power.
The fault, affecting properties in the AB10 and AB11 postcodes, was first reported at around 3.30pm.
Some areas affected included the city's main thoroughfare Union Street, as well as key transport routes including Guild Street, near the bus station and the shopping centres, Market Street, Bridge Street and Upper Denburn.
Ahead of a busy Halloween weekend's trading, some of Aberdeen's busiest spots for restaurants and bars including Belmont Street, Windmill Brae and The Green were also cut off.
A number of pubs were left turning customers away, with one, Slain's Castle, quipping it "would take a lot of candles" to stay open.
Yesterday evening, an SSE spokeswoman explained a "high voltage trip" had been the cause of the power cuts, adding engineers were still investigating why it had happened.
She said: "The majority of homes were reconnected fairly quickly and by 6pm only 97 properties remained without power."
Initially she had said electricity supplies were to expected to be restored by 5.30pm but this was later pushed back to 7.30pm.