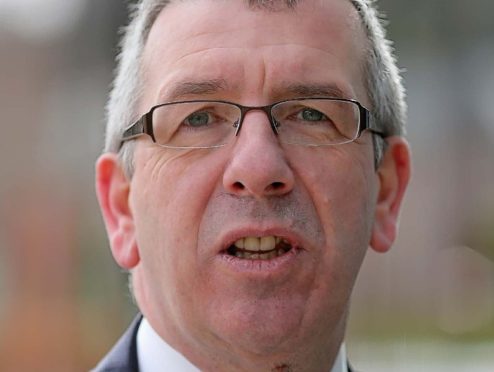 A Highland and Islands MSP has condemned Scotrail for "dragging its feet" after taking three months to repair an overcharging ticket machine in Nairn.
MSP David Stewart received complaints that the machine's main display screen was prompting people to pay £9 to travel on the off-peak 9.18am service to Inverness – 2.50 more than necessary.
It is now fixed – but in a recent letter to Transport Secretary Michael Matheson, Mr Stewart called for an apology for the timescale of the changes.
The furious Labour MSP said: "Rail bosses should have been falling over themselves to fix this machine.
"I wrote to ScotRail's chief executive months ago telling him that machine was burying a cheaper ticket. I shouldn't have had to have asked twice for this to be sorted out.
"I think it would be only right if rail passengers in Nairn could receive an apology.
"I went to the station and checked the machine for myself and I'm relieved to report it has been fixed. ScotRail may have some work to do elsewhere though because I have been hearing similar problems are being reported with ticket machines in other parts of the country. If anyone experiences these kinds of problems I'd really like to know about it."
A ScotRail spokesperson said: "We want our customers to travel quickly, easily and with the best value ticket possible. After being made aware of the issue at the self-service machine, we contacted our supplier to investigate and fix the time discrepancy.
"We are sorry to our customers who were impacted by this and we will work with our supplier to ensure a more timely resolution when issues like this are identified."