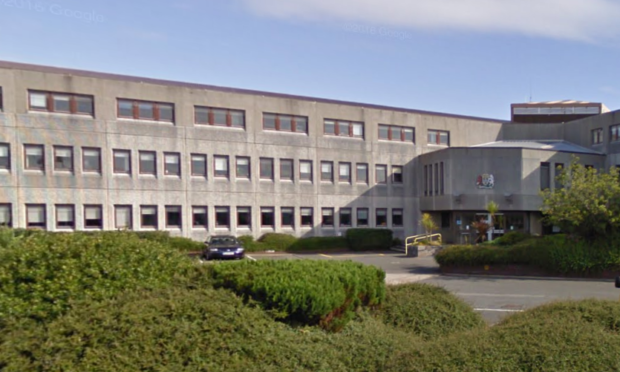 Western Isles Council has hit out at high costs of transporting goods to the islands demanding a discount scheme be introduced to create a "level playing field".
Western Isles councillors are calling for the introduction of a scheme similar to that currently in place for the Northern Isles ferry services, with discounted rates to ensure affordable delivery of items to and from Orkney and Shetland.
Discounts ranging from 21% to 78% are currently in place on hauliers taking goods on the Serco Northlink services.
After talks with business leaders in the islands, the council is making the demand in response to what they say is a "recurring theme" the has developed over the "high cost of transporting goods to the islands".
Councillor Uisdean Robertson, chairman of transportation and infrastructure, said: "The cost of getting goods to and from the islands has an enormous effect on the ability to do business from the Western Isles and impacts on everyday life here.
"Government should do all it can to foster our fragile island economies.
"The range of discounts that support key sectors in Orkney and Shetland are very pragmatic steps that support the way of life in the Northern Isles. We do not seek to see these removed.
"Instead we feel government should extend these excellent schemes to the Clyde and Hebridean islands to bring a direct reduction to the cost of living and doing business in these islands, too."
Islanders have claimed they are unable to access goods where additional charges are levied for transport beyond the mainland due to the significant price hikes.
The difficulty to have goods delivered affordably has also been suggested as one reason by the Western Isles Council as to why the cost of building work has inflated.
A spokesman for Transport Scotland, the Scottish Governments executive agency for transport issues, said the existing ferry freight fares structure is "extremely complex" adding that differences are put in place regarding the rate paid "per mile, categories of freight, rules of carriage and discounts across the various ferry networks".
He added: "We are currently conducting a comprehensive review of ferry freight fares under the guidance of a Working Group of key stakeholders, and have agreed a preferred structure with them on a cost-neutral basis.
"Analysis of the impact of any potential changes on individual fares, hauliers and sectors is currently being carried out and further details will be made available once conclusions have been reached."
Policy relating to the price of fares, including transportation on both freight and non-freight services, are to be reviewed as part of work by the Scottish Government towards the next Ferries Plan, which at its earliest will be delivered in 2022.