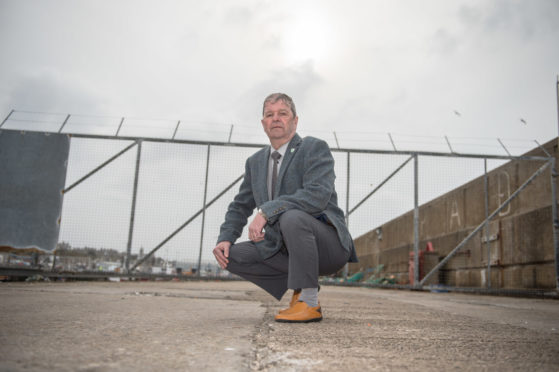 Warnings have been issued that Moray Council will have to at least quadruple spending on road maintenance over the next five years amid fears surfaces may go "off a cliff edge".
Six years ago the authority decided to reduce repair funding with the aim of the condition of routes declining from one of the best in Scotland to a mid-table ranking among the 32 regions.
However, now the effect of the savings is being felt with huge cash investment needed over the next five years just to maintain roads at their current level.
Over the last five years the council has spent £10million on maintenance but that estimate has increased to £45million for the next five.
Yesterday senior management in the chambers stressed roads and finance bosses have already held talks about finding the necessary money while budgets continue to get squeezed elsewhere.
Buckie councillor Gordon Cowie raised concerns that Moray's position in the national rankings may also be getting skewed by other council's also reducing budgets.
He said: "Unfortunately due to financial constraints the condition of roads in all councils are deteriorating, and a lot faster here than we thought it would be.
"We need to keep a very close eye on them because they're only going to go from bad to worse and instead of a repair we will be looking at a full reconstruction of them."
Warning of looming crisis on Moray's roads unless maintenance spending increases
Figures presented to a meeting of the council's economic development and infrastructure committee yesterday showed Moray's roads have declined from fourth to eighth in the national rankings from 2015.
However, A-class roads are just 20th on the charts with unclassified routes 16th.
Last year roads bosses described current repairs as the equivalent of a "varnish" on the surface which does not add strength to the carriageway with warnings that eventually they will need "wholesale reconstruction".
Forres councillor George Alexander warned verges "breaking up" on rural routes due to extensive use from farming and haulage vehicles.
Council leader Graham Leadbitter explained road issues would have to be addressed amid concerns of repair bills only increasing.
He said: "This policy was only envisaged as a short-term possibility. It wouldn't be credible to continue doing it indefinitely and it's getting close to the end of its life now.
"We're going to have to keep a very close eye on our roads to make sure they don't go off a cliff edge, which would end up costing us a lot more.
"The roads are an absolutely essential network in Moray. They're valued at £1.6billion so are by far our biggest physical asset."