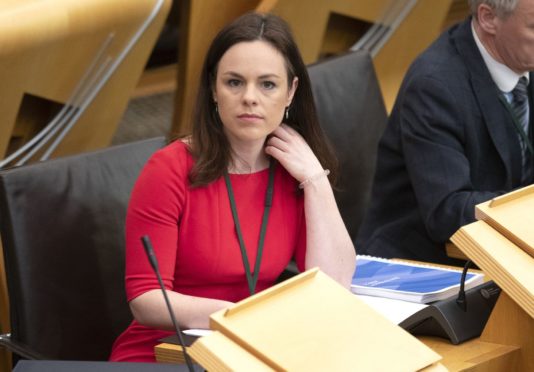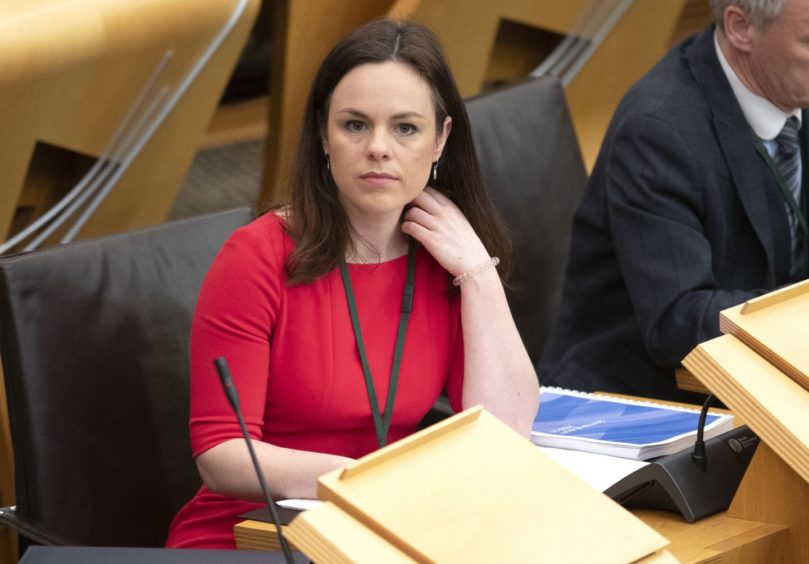 Bus travel in Scotland is set to be free for under-18s next year as part of budget deal struck between the SNP and Greens.
Finance Secretary Kate Forbes gave an "in principle agreement" to the Green Party demand in return for parliamentary support when her Budget Bill is considered by MSPs in a few hours' time.
Ms Forbes has allocated £15 million for the policy as part of a budget, which also contains total uplift of £60m for the police over the next financial year and an extra £95m for local government.
Ms Forbes, Skye, Lochaber and Badenoch MSP, stood firm against Green demands for cancellation of the multi-billion-pound projects to dual the A9 between Inverness and Perth and the A96 between Aberdeen and Inverness.
Pleased to have reached agreement this afternoon with @scotgp to pass the @scotgov budget in advance of stage 1 tomorrow and provide certainty for communities, businesses and public services. /1

— Kate Forbes MSP (@KateForbesMSP) February 26, 2020
Instead Ms Forbes's letter, outlining the deal, gave a far more general commitment to take investment decisions in line with the Scottish Government's Infrastructure Commission, which suggested ministers invest in existing roads rather than build new ones.
The commission has called for all future projects to be compatible with the Scottish Government's net zero carbon emission target and the Climate Change Act.
Deal attacked by opposition parties
The deal was welcomed by the SNP and Greens, but ridiculed by the Tories, Lib Dems and Labour, who said Patrick Harvie's party had "kowtowed" to the SNP.
Under the deal, another £13m has been allocated to the Scottish Police Authority for frontline services in addition to £42m already committed.  A further £5m will be allocated to modernise dilapidated police buildings.
Ms Forbes promised £95m of further funding for local government, a sum she said would take total additional support for councils to £589m in 2020/21.
Although not set down in Ms Forbes's letter, the Greens said they would push for the under-18 travel concession to be extended to ferries.
The Greens would like to see youngsters included in a scheme which gives over-60s in the Western Isles, Orkney and Shetland two free return journeys to the mainland each year.
The deal also included extra funding to tackle climate change, including £25 million for fuel poverty and energy efficiency initiatives, £15 million for councils to encourage active travel and £5 million to enhance rail services.
A Green source acknowledged that the party had been unable to persuade the Scottish Government to halt the A9 and A96 projects but claimed free bus travel for youngsters as a big win.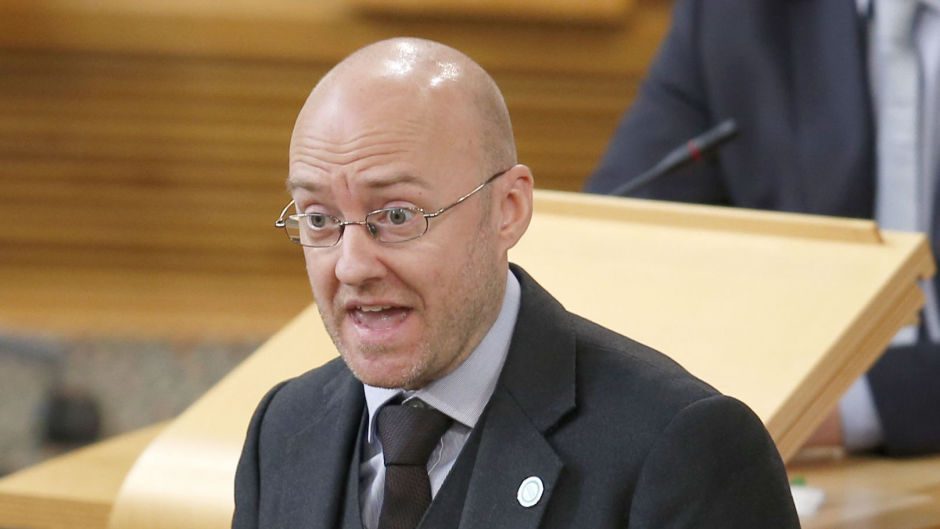 Green co-convener Patrick Harvie said: "Free bus travel for young people is a transformational step towards tackling the climate emergency. This scheme will benefit young people starting college and families, some of whom stand to save thousands of pounds a year and encourage whole generations of public transport users."
---
According to Green analysis, widening free bus travel to those 18 and under is estimated to cost up to £80m a year.
A student going the Moray campus of the University of the Highlands and Islands from Inverness is set to save around £945 per academic year.
It will save a family of four £22.70 on a trip from Keith to Inverurie Trampoline Park
A student travelling from Castle Douglas to study at Dumfries College is set to save around £1,231 per academic year
A student travelling from Bathgate to Edinburgh College's Granton campus is set to save around £1,216 per academic year
 A family in Edinburgh can save £304 a year on their child going to and from school if they need to take the bus
---
Government to make sure free bus travel scheme is legal
Ms Forbes said: "We will take steps to introduce a National Concessionary Travel scheme providing free bus travel for Scotland's 18s and under. We will begin the work now to ensure such a scheme is legally compliant and that it meets young people's needs with the aim of introducing it from January 2021. Alongside the £500 million bus infrastructure fund, this will help deliver a step change in the use of public transport."
The Finance Secretary claimed the deal, which will ensures Green support for all three stages of the parliamentary process, would allocate £15 billion for health and care, deliver a Scottish child payment and transfers £3 billion of social security spending.
The SNP has yet again tricked the Greens into supporting the budget which is now becoming an increasingly laughable and humiliating situation for Patrick Harvie"

Donald Cameron, Tory finance spokesman
But Tory finance spokesman Donald Cameron questioned whether free bus travel would actually come to fruition.
Mr Cameron said: "It's no wonder that the SNP has yet again tricked the Greens into supporting the budget, which is now becoming an increasingly laughable and humiliating situation for Patrick Harvie.
"There's no commitment to free bus travel for young people, as the Greens seem to naively think, and the Green party seems to have dropped almost every other demand it previously made."
Labour's finance spokeswoman Rhoda Grant said: "It is deeply disappointing to see the Scottish Green Party yet again sell our local councils, our environment and, indeed, themselves, short yet again.
"By kow-towing to Kate Forbes, the Greens have given the green light to the deep cuts faced by local government and have entirely abandoned their call for an end to further infrastructure construction."
Willie Rennie of the Lib Dems added that Mr Harvie's party had "capitulated to the SNP Government, conceding their headline demands yet again".
Mr Rennie said the police still had a shortfall of tens of millions of pounds and argued that local government capital had been cut by £117m.