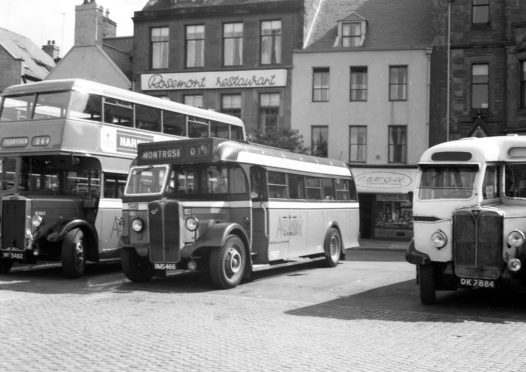 The wheels on the buses have gone round and round in Henry Conn's world with a metronomic rhythm for more than half a century since he was growing up in Aberdeen.
Whatever the make or model, the service route or journey time of any part of an armada of fleets, the chances are that Mr Conn has logged it, written about it and taken the photographs on his magical mystery tour with the vehicles which have captivated him from infancy through to adulthood.
Unpublished images
And, as he looks forward to the launch of his new book, devoted to the distinctive Walter Alexander models which have been part and parcel of British life for decades, he has given us a sneak preview of some previously unpublished images.
His love affair with British buses, trams and trolleybuses began in the late 1950s, whereupon, armed with a variety of myriad cameras and notebooks, Mr Conn has travelled the length and breadth of the country recording the public transport scene.
The volume depicts the vehicles of more than 20 municipal and independent operators in their working environment from the early 1950s to the mid-1970s.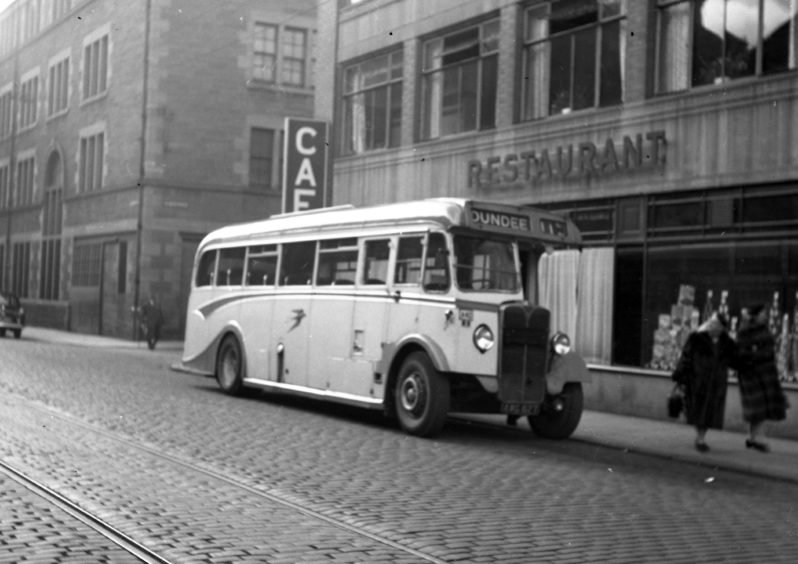 Many of the evocative snaps highlight the vehicles which are smartly emblazoned in their pre-National Bus Company and Passenger Transport Executive liveries.
These are manna from heaven to aficionados of the resplendent old items which became a cherished part of so many peoples' lives.
Mr Conn, who has pursued his subject throughout the UK, is clearly somebody who believes that genius is an infinite capacity for taking pains.
So he has provided a brief history of every company, followed by carefully selected photographs with informative captions describing not only the specific bus or trolleybus, but also other nostalgic details of long-gone streets and emporia amidst a rich variety of city collages and village vistas.​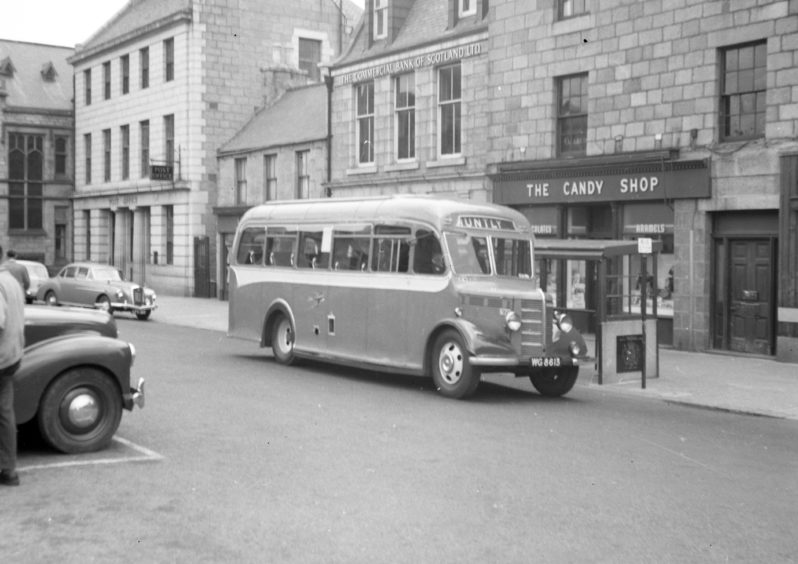 He said: "Ever since I can remember, starting from the early days in Aberdeen where I was born, I have always been interested in buses, trams and trolleybuses.
"I've had a number of transport books published since 2010, but it has always been an ambition of mine to write a book about Walter Alexander and Aberdeen Corporation.
"There is something special to me about going back to these days and unearthing more information about a mode of transport which everybody of a certain age recalls.
"I hope that other people enjoy seeing these images and have their own memories.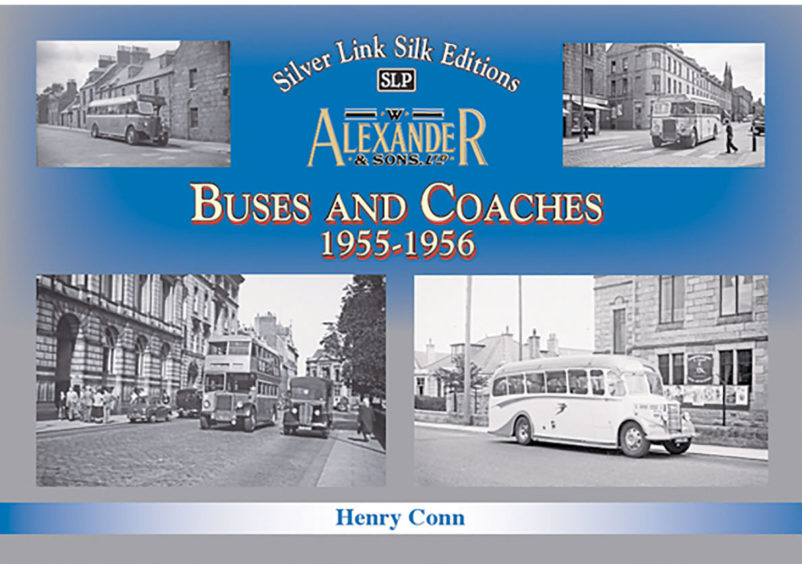 "This 1955-1956 volume took me about four months to write and my research was done via PSV Circle publications, 1956 Walter Alexander timetables and the internet.
"The book, which is a hardback, has more than 180 illustrations and features almost the whole working area of Walter Alexander, from Glasgow to Edinburgh, Falkirk, Stirling, Dundee, Perth, Aberdeen and north of Aberdeen.
"It is not a history of Walter Alexander, but a photograph album of their buses and the impression which they made on me.
"My captions are not just about the featured bus, but how the background can provide a really good story of the cars and lorries, the churches, shops and other places.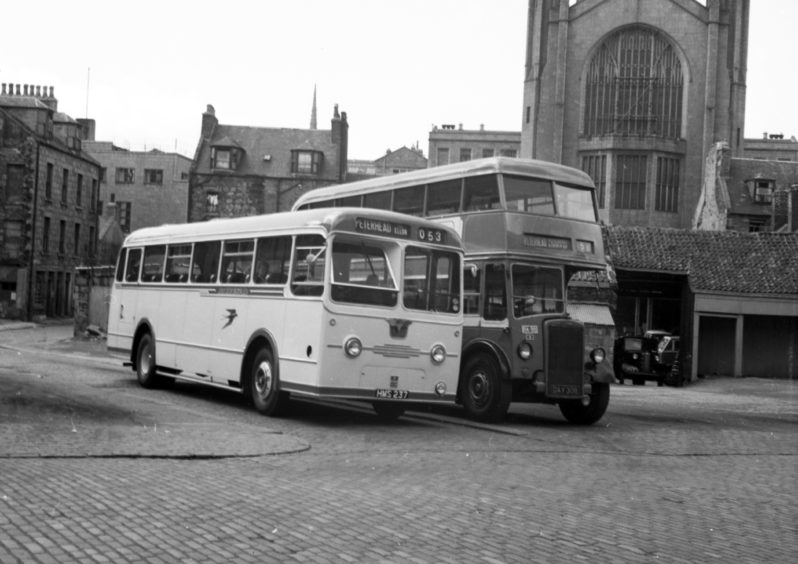 "I also have in the pipeline, Walter Alexander in the year 1960, which will be published next year, and Aberdeen trams in 1956 which is targeted for late 2021.
"I know that I couldn't have done this project on my own.
"So I am very grateful to Peter Townsend for publishing my first book, to Morton Press for backing the venture, and to the website www.transportlibrary.co.uk  for providing me with all the views, which have never been published before.
"My first recollections of public transport were as early as 1958 in Aberdeen.
"In order to visit my relations in Garthdee, my family would travel from Mastrick to Union Street on a 22/23 bus, then we would take the wonderful streamline trams up Union Street and along Holborn Street to the Bridge of Don terminus.
"Once we had reached it, we would board a bus for the onward journey to Garthdee. These trips are forever etched in my mind.
"It was a wonderful part of my childhood."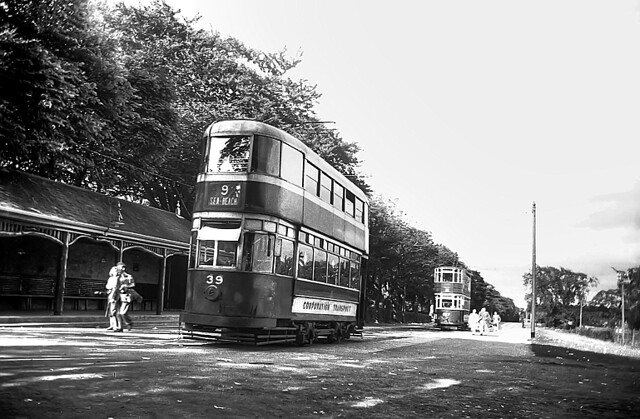 "My interest in buses, trams and trolleybuses expanded in the years after that and, with the acquisition of a camera, I started my collection.
"My family left Aberdeen in 1963, and I followed my dad's career from Perth, to Whitburn, West Lothian and onwards to Banbury, Swindon and Oxford in 1974.
"I left home at this time to join Customs & Excise and continued my travels throughout England until returning to Scotland in 1980 to study agriculture at college.
"I progressed from a general farm worker to farm manager by 1992 and then I decided to return to full-time studying at Aberdeen University where, after four years of hard work, I graduated in Agriculture with Honours in 1996.
"But, all this while, and despite the changes which were happening in my life, I never lost my interest in buses and building up my photo collection."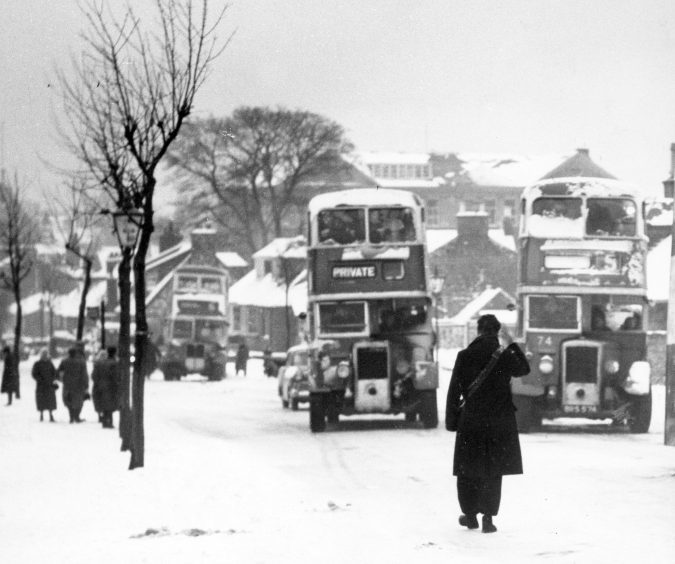 Mr Conn might be in his 60s, but he still retains the boyish enthusiasm for buses which sparked something in his imagination so many years ago.
Mining gems
It's obvious that, even if he can't travel in lockdown, he will continue to trawl the archives, mining gems from the past and be transported back to the old bus excursions which he made all over the country.
He added: "Since that euphoric day of seeing my first book in print, I have had the privilege of having a number of works published by Silver Link.
"The buses of yesteryear, particularly those before 1960, had character, they had a shape and also there was the individual liveries of each company or corporation.
"From 1960 the rear-engined bus arrived, which looked just like a box with wheels and then, from 1969, the National Bus Company liveries of red and green got rid of so many good-looking liveries."
It's a rare sore point for this normally upbeat character.
But it seems that he really is the man who has put the "bus" into "business".
Mr Conn's new book will be published on July 24.
---
Author laments the lost trams which were destroyed in Aberdeen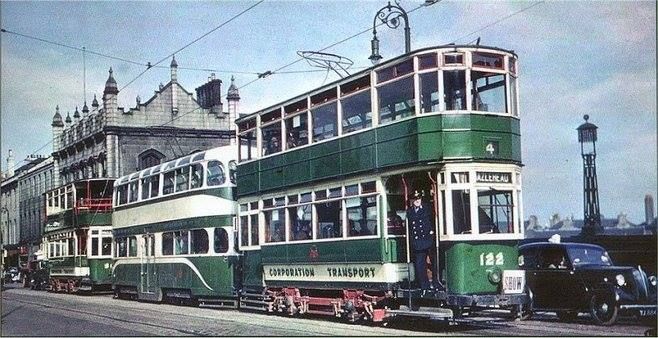 The author of a new book about Aberdeen's trams says it was a "tragedy" when the city scrapped its 20-strong fleet more than 60 years ago.
Peter Waller, who has examined the history of trams in the Granite City, said he was convinced the new vehicles, which were ditched after less than a decade, would have been of greater benefit in the long term than the diesel buses which replaced them.
Intimate glimpse
Lost Tramways of Scotland: Aberdeen also provides an intimate glimpse into the social history of life from the late 19th to the mid-20th centuries, a time of immense growth and change when travel by tram was commonplace.
Aberdeen played host to two electric tramway systems: the corporation's services and the short-lived arrangement operated by the Aberdeen Suburban Tramways Company.
The vehicles first took to the tracks in the city in 1898 and were originally drawn by horses before being electrified in 1902.
After acquiring modern trams in the late 1940s, Aberdeen was widely perceived as a city that would benefit from sustained investment in the scheme, but the plan came to nothing, with the final journey taking place less than a decade later.
Mr Waller said: "Although elsewhere in Britain, the end of the Second World War allowed for plans for tramway conversion to be revived, in Aberdeen the tram really seemed to have a secure future.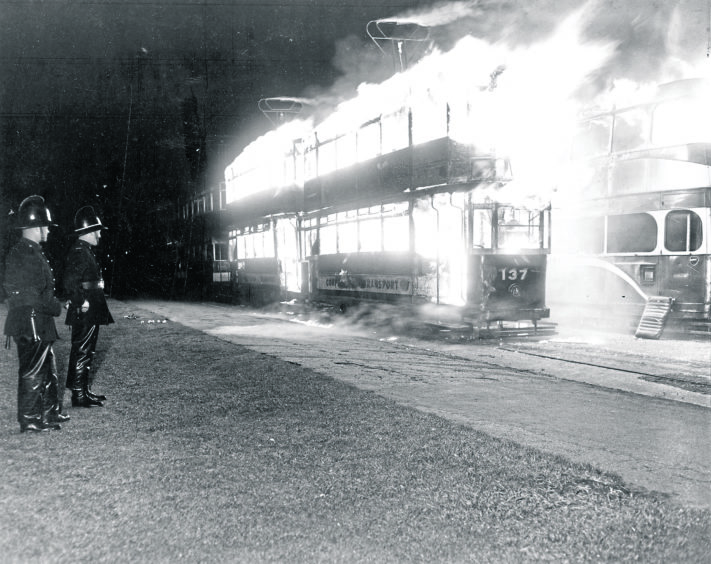 "The tragedy of the Aberdeen abandonment was that, having acquired 20 brand new trams less than a decade earlier, a highly efficient and environmentally friendly form of transport was allowed to disappear.
"In all likelihood, if the trams had survived for another few years, the city would still have them today."
The last hurrah was a short trip from Bridge of Dee to Bridge of Don on May 3 1958, when a solitary tram travelled down streets.
Video: Tram a survivor. Aberdeen famously burned its fleet of trams in the 1950s. But one has resurfaced and is being looked after at the Grampian Transport Museum in Alford. 🚃 pic.twitter.com/DdK0AkSg0S

— BBC North East Scot (@BBCNorthEast) January 14, 2019
They were lined with local residents who had come to pay their last respects and the fleet was then taken to the beach and set alight, despite the protests of the public.
All but two trams were destroyed – one now resides in the Grampian Transport Museum in Alford, while the other is on display at Dundee Transport Museum.
The book is published by Graffeg.