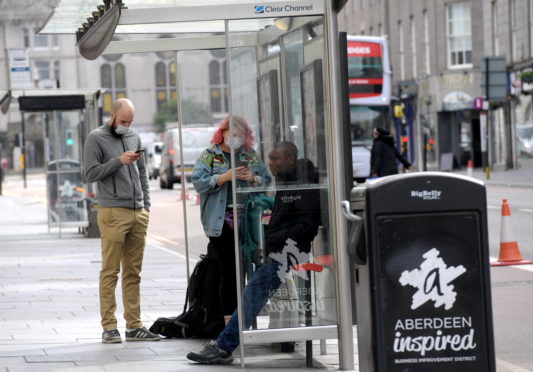 Commuters across the north and north-east came prepared with their own face coverings on the first day of their mandatory use on public transport.
Passengers covered-up across the region to limit the risk of becoming infected with coronavirus.
The protective equipment was also made available at train stations in Aberdeen and Inverness for people to collect at peak times.
Doubts have, however, arisen about how the Scottish Government policy will be enforced, with both Stagecoach and First Bus saying passengers not wearing a covering will still be allowed to board their buses.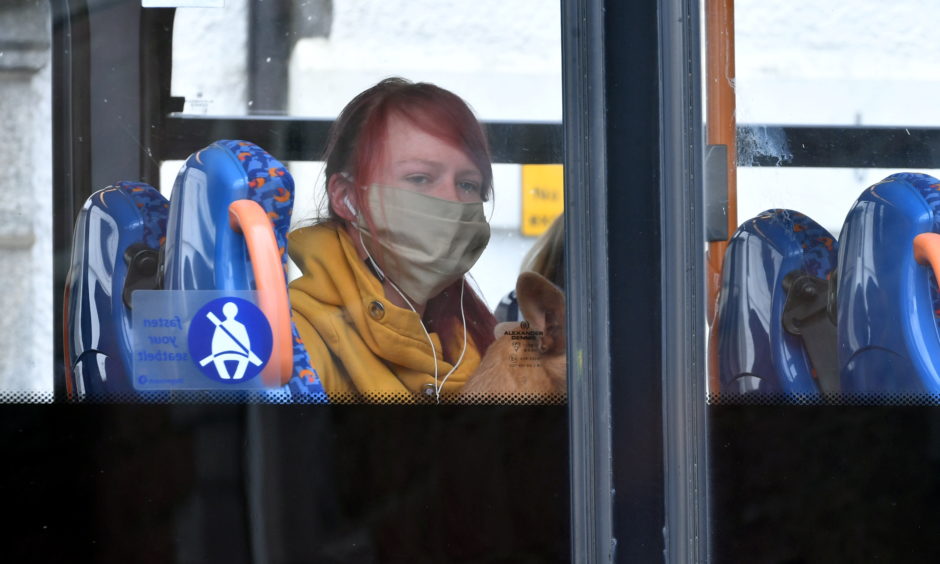 Meanwhile, the police say they will have only a "limited" role in monitoring compliance – telling people with concerns to contact operators.
All passengers have been encouraged to follow the guidance to ensure the safety of themselves, others and staff – and the public continue to be urged only to travel if it is necessary.
Yesterday the vast majority of travellers appeared to be following the guidance.
Lorna Gilbert, who travelled from Cromarty to Inverness by bus, said: "I think it's a good thing and it helps to stop the spread. If they can, everybody should be wearing one."
Colin Campbell, who was travelling by bus in Aberdeen, said: "I think it is also important for the workers, that we all do our part to keep them safe while they are at work. We are all in a confined space and everyone should have a mask. "
Alan Douglas, who put on a covering while boarding a bus from Elgin to Lossiemouth, said: "I don't mind wearing them. I've been wearing them in shops too. If it helps then that's what matters."
The Scottish Government rules for face coverings cover trains and buses as well as taxis, planes and ferry services unless the vessel is open to the elements.
Exemptions include those who need to take medication, those with a reasonable need to eat or drink and those who would be in pain if they wore one.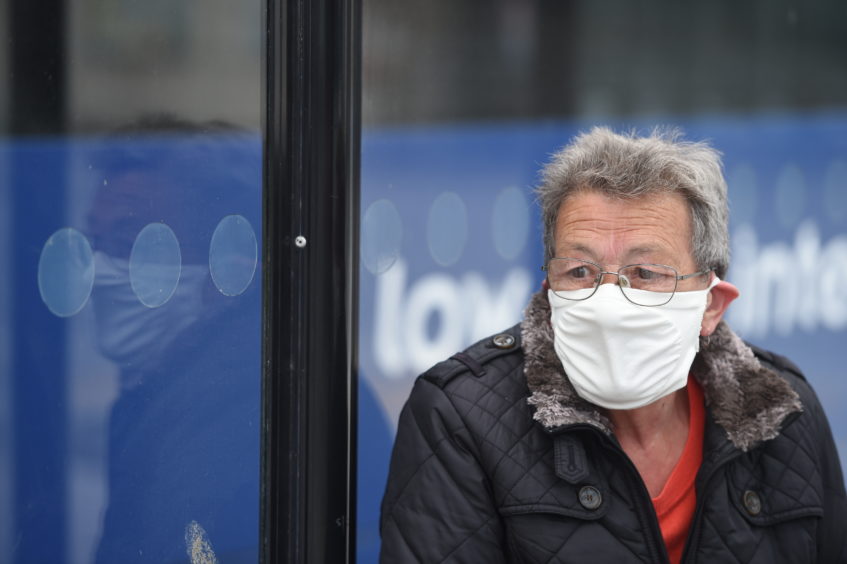 Stagecoach has also issued guidance for social distancing on their buses, with passengers encouraged to sit in window seats while leaving empty rows in front and behind.
First Bus considered distributing coverings to passengers before ruling it out due to distancing complexities.
Managing director Andrew Jarvis said: "We are following the Scottish Government guidance to engage, explain and encourage customers to wear face coverings.
"If someone isn't wearing a face covering, the driver will remind them of the new rules."
David Simpson, ScotRail's operations director, said: "We are doing everything we can to help customers get used to the changes in rail travel and that's why, for a limited time, we will be providing face masks at our busiest stations.
"But we can't guarantee physical distancing at all stages of a customer's journey."
Police say enforcement will be treated as a "last resort" with passengers initially have legislation legislation and encouraged to wear a covering.
A spokeswoman said: "We expect to have only a limited role in enforcing the regulations on the use of face coverings on public transport.
"In the first instance, we would recommend that anyone with any concerns should raise these with the transport operator."