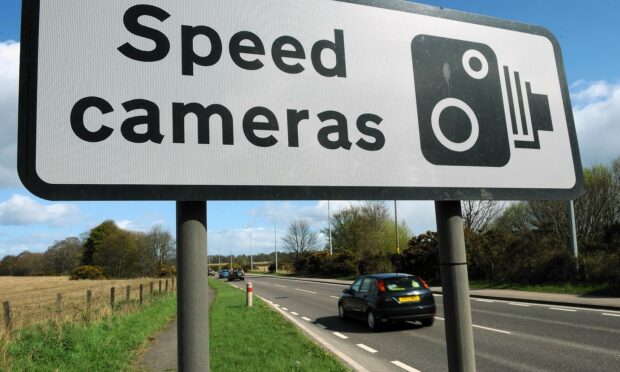 A Highland motorists' group which has campaigned against the controversial average speed camera project on the A9 Inverness to Perth road has joined forces with leading politicians and businesses in the area.
Yesterday "A9 Average Speed Cameras are not the answer" accepted an invitation to join the Highland Infrastructure Forum, set up by Danny Alexander MP to send a strong message to the government and Transport Scotland that the devices are not welcome in the region.
The motorists' group has also called for Scotland's transport minister, Keith Brown, to engage more effectively with Highlanders on the issue.
Their response follows Transport Scotland's announcement earlier this week to start work on the project, which will involve engineers testing equipment prior to it going live in October.
By installing about 100 cameras between Inverness and Dunblane, the A9 Safety Group – led by the Scottish Government roads agency – aims to cut the death toll, reduce speeding and improve safety.
The £2.5million scheme has faced stiff criticism from campaigners, who claim Transport Scotland would do better to speed up plans to dual the road by the current deadline of 2030.
The first phase will focus on erecting columns and installing cameras and infrared lighting masts on single-carriageway sections of the road.
The work is being carried out at 27 sites along a 138-mile stretch.
Mike Burns, spokesman for the motorists' campaigner group, said: "What we are seeing now is the evidence of a government department which is out of control regarding the A9 and alleged safety proposals. The A9 Safety Group has shown it did not request information on an A9 ASCS proposal and was instead presented with the solution by Transport Scotland when the group was reformed in October 2012."
"The Head of the A9 Safety Group must now be held liable for his flawed leadership and the group must now be disbanded in it's current form and reformed under a neutral chairman who has safety at their heart."
The A9 Safety Group chairman, Stewart Leggett, said on Monday that the deployment of average-speed cameras would improve driver behaviour and safety for all road users, as well as effectively cut down on casualties.