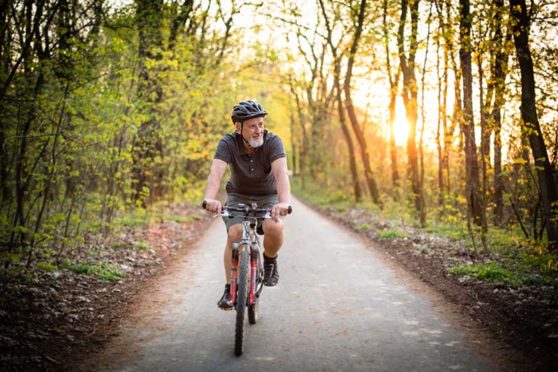 Throughout the Pandemic Pedal Power series, the Press and Journal has investigated how better infrastructure for cyclists and buses could help us to move around our cities better. Here, we examine the long-term implications of cutting back on our car use, from health to societal changes as a whole.
Lockdown has brought about a number of sweeping changes to how we live since the first measures were implemented in March.
Closed offices, shops and restaurants has led to quieter roads, a greater uptake in walking and cycling and a substantial drop in public transport use.
Covid-19 has emptied our streets – and with no queues of idling vehicles, the air has cleared.
In Aberdeen, levels of nitrogen dioxide have remained consistently below the European daily safety limit of 40 microgrammes per cubic metre of air since lockdown began on March 23.
The improvements aren't limited to large cities, either. While NO2 levels have fallen in Aberdeen by 40%, they've also fallen in Fort William by 51%, in Inverness by 52% and on Lerwick by 46%.
Gavin Thomson, an air quality campaigner with Friends of the Earth Scotland, says a return to pre-Covid levels of pollution would be unacceptable.
"I hope this is an opportunity for councils and governments to think about the future they want – and the healthy and sustainable changes that can be made to where we live," he says.
"Now is the moment when councils need to be making sure that some of the positive changes we've seen in travel stay permanent, so people feel safe (to cycle).
"If they don't make the changes now, when we have the increase in cycling and the demand for more infrastructure…if they're not going to do it now, then when will they?
"If they don't, people will rush back to cars. Those who can, anyway. There are economic and regional inequalities in transport and access to cars and the pandemic has exposed that.
"A lot of people need public transport to be safe. They don't have any other option.
"We need to see councils working with communities to ask what they want to see, and that means all communities, so none are left behind."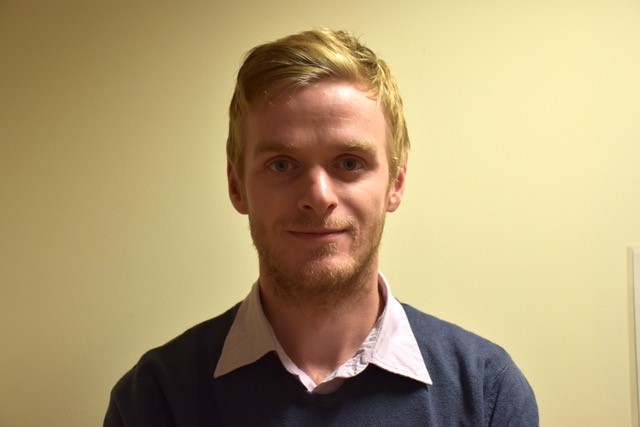 He says councils all need to be encouraged to embrace active travel, noting that some councils have done more than others with the Spaces for People funding. In particular, safe cycle paths should be created around schools, to reduce the likelihood of parents automatically loading kids into the car each day.
But there's another, less acknowledged benefit to improved air quality during the pandemic he feels is worth raising – the links between air pollution and respiratory problems, including Covid-19. King's College London estimates that as many as 36,000 people die prematurely each year due to poor air quality.
Gavin continues: "The thing we don't talk about is the link between Covid and air pollution. There's a huge evidence base for the damage air pollution does to your health, the damage it does to your heart and lungs. It leaves people vulnerable to Covid-19.
"One of the things held up by the pandemic is the huge spending on new motorways – £800 million a year. And so many people are working from home – really, what we need is better broadband, particularly in rural areas. We should divert some of that funding into broadband."
Gavin believes that motorways lead to induced demand – "build it and they will come" – with new trunk roads only serving to add new cars to the road rather than easing gridlock. He believes if proportionally similar levels of investment were made in cycling lanes, Scotland would welcome a new army of pedal-pushers.
"If we build cycling infrastructure that is clear and easy to use people will use it and we will have more people cycling.
"The challenges we're talking about were dealt with in European cities 20, 30 years ago. If we don't tackle them we will be left behind."
Andrew Jarvis, boss of First Group, agrees that cars are being pandered to with trunk road after trunk road, from the M74 in Glasgow to the A9 in Inverness, and the AWPR in Aberdeenshire.
"The carbon emissions of transport in Scotland keep going up. We have to do something to tackle people's propensity to drive.
"We built the M74 and the M77 in Glasgow to reduce congestion and now both are completely full all of the time. We have to build in a way that makes people think again.
"There's been talk of implementing road pricing (charging people to drive by the mile) and I think that could be a way forward.
"The cost of buying an electric car is higher than normal but that will come down and that will just make motoring cheaper so we need to think of how we price that travel.
"It isn't about giving up your car but changing your behaviour."
He thinks this change is possible even among the North East's more affluent commuters.
"I look at the park and rides into Edinburgh, which are really good, and it isn't cheap cars there. It's Range Rovers and BMWs."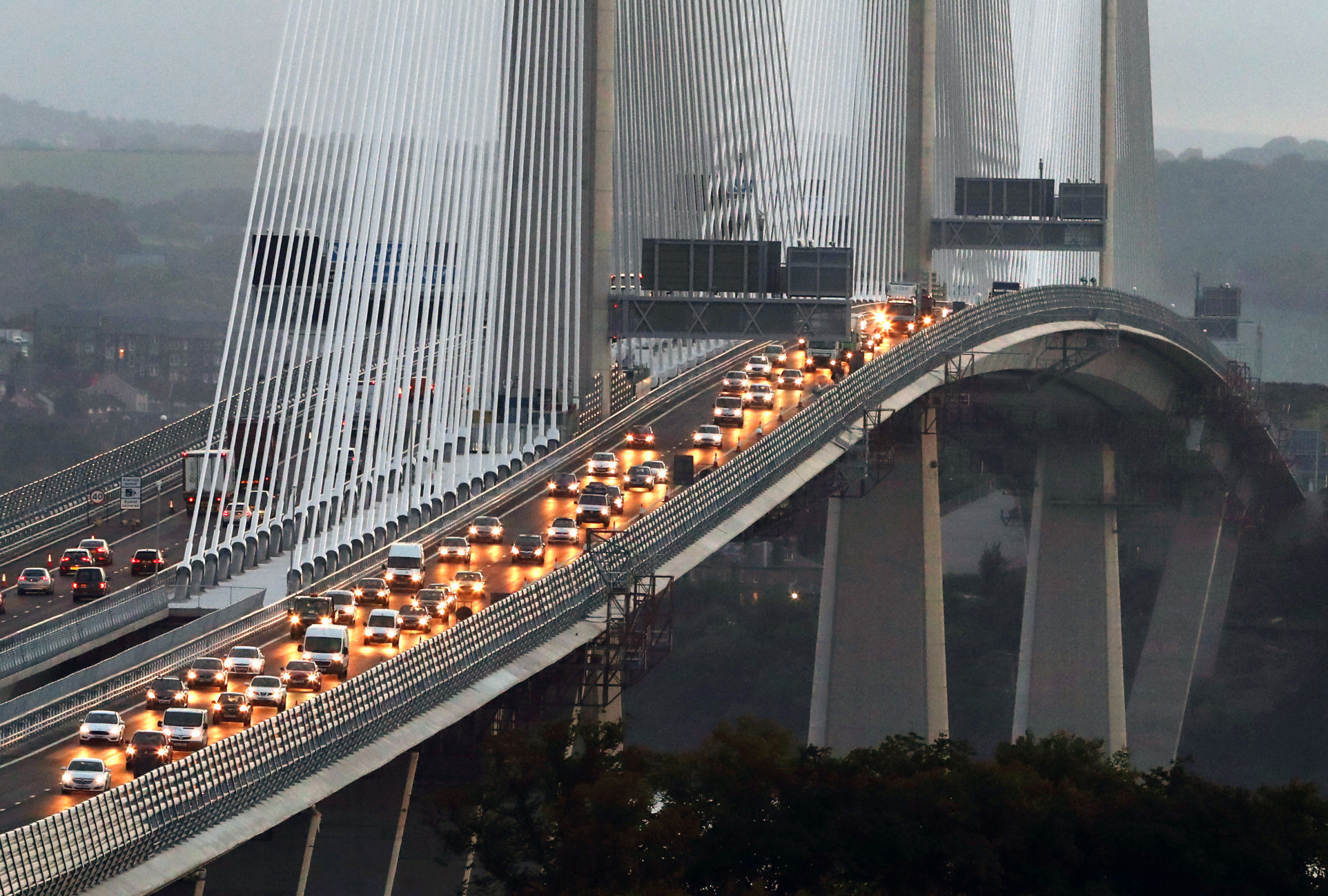 While moves to discourage car use and encourage continued uptake of active travel and public transport may prove unpopular among motoring groups, Jarvis believes governments and councils need to "swallow the brave pill".
He continued: "If there is room for cars in city centres now, there's space for people.
"Councils trust us not to charge too much for fares and be reliable, and we trust them to consider things like bus priority and not make car parking too cheap.
"But we've had a lot of things promised to us that have never come to pass. We've had a bus gate at Broad Street and 200 metres of bus lane in the last ten years. Cars got a whole bypass.
"I'm sure there are many reasons why we never got any of the things we were promised, but it stings to see a £1 billion bypass when we only got 200 metres of bus lane.
"You can have all the plans on the shelf but unless you deliver on your side of the bargain…what we were promised over the years was future benefits when they built the bypass and that hasn't happened."
Despite feeling like what he describes as the "forgotten child" of the transport world, Jarvis believes there's something positive on the horizon for buses – from the £500 million bus connectivity fund announced in last year's Programme for Scotland to the £10 million of short-term funding for temporary bus lanes announced in June.
Much like Friends of the Earth's Gavin Thomson, he feels the potential end of the pandemic is a now-or-never moment for the future of Scotland's transport and its air quality.
"This is an opportunity to reset where we want to go. What do we want as a society? How will people live in the future?
"We've not been able to use retail: what will the high street look like? If we're not careful the shops won't be there when we go back.
"We need our city centres and town centres to be places people want to go and have things to do. And the bus has got its part to play in that.
"Sometimes you need to tackle the easier things. Will we change our habits to keep the clean air? I hope so."
---
Share your views on cycling where you live
The Press and Journal is looking for cyclists from across the north and north-east Scotland to complete our Pandemic Pedal Power survey, sharing views on how your cycling habits have changed – or even formed – during lockdown.
The survey is open to both experienced and novice cyclists, and completed surveys will be entered into a draw to win a £50 Halfords voucher.

If you have anything further you'd like to contribute to our story, email jbrady@dctmedia.co.uk with pictures, videos and anything else you'd be happy to share.