Press & Journal reporter Jon Brady has spent weeks looking into the case for enabling easier active travel in communities across north and north-east Scotland. In today's feature, he takes his first bike ride of his adult life to understand the issues first-hand.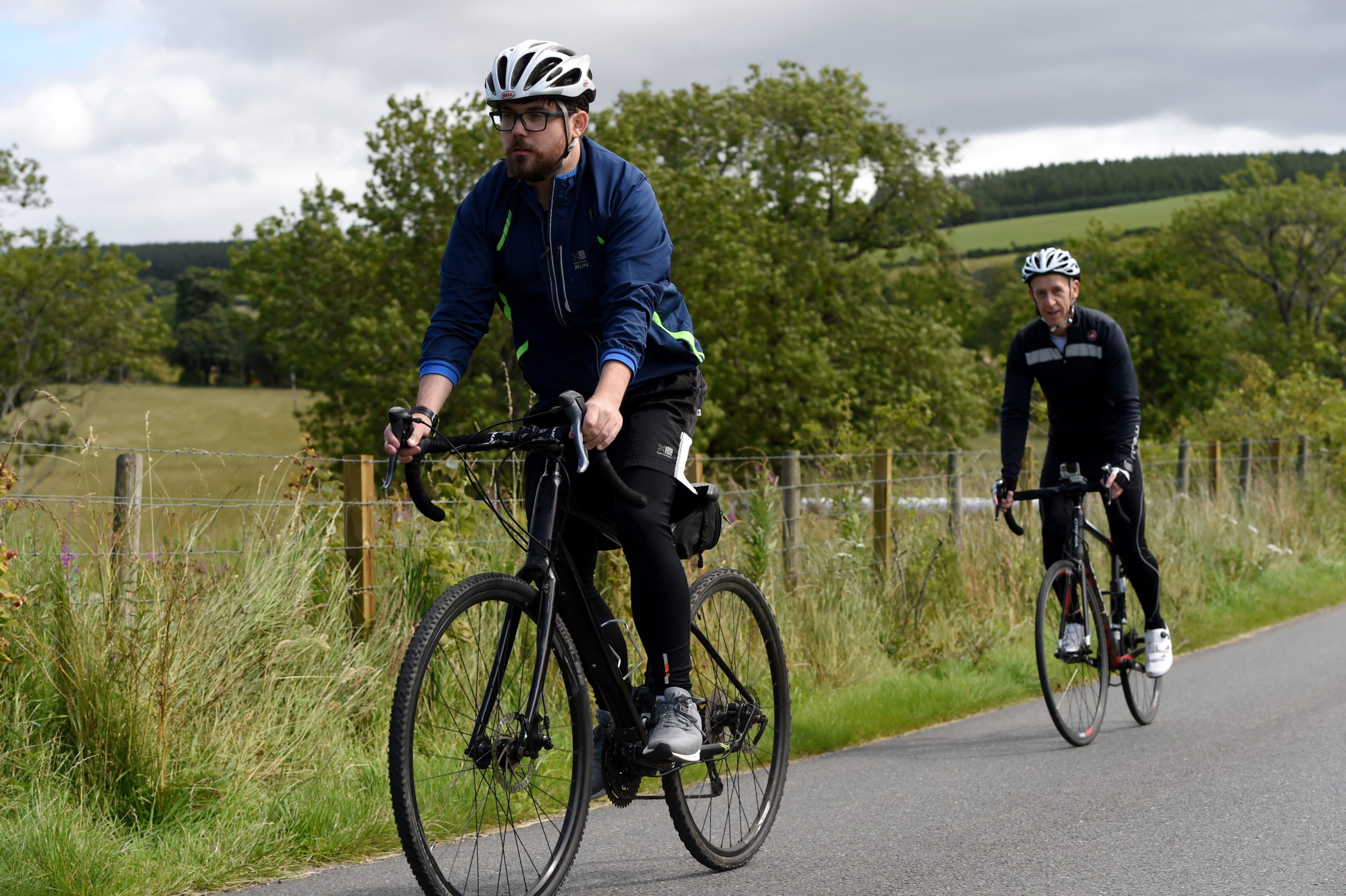 Over the last couple of weeks, I've listened earnestly to the arguments put across by cycling enthusiasts, environmental campaigners and bus operators to keep Scotland's roads relatively car-free as we emerge from lockdown.
Coronavirus has blighted the world, but it has also presented an opportunity to hit the reset switch on how we lay out the places we live, work and shop. From cities like Paris, where the mayor has pledged to roll out 650 kilometres of cycle lanes, to our very own Union Street in Aberdeen, politicians have seized upon that opportunity with aplomb.
The benefits are already clear: roads are quieter and the air is cleaner as a result of less commuting traffic – a recent development which could be here to stay for some time as businesses embrace home working – and people have snapped up 1.3 million bicycles in the first three months of lockdown as they take advantage of the glorious summer weather and the empty streets.
Followers of the series will be aware that I have approached this series as something of an adversary to the day-to-day cyclist: I am a car driver, and an enthusiastic one at that. But throughout lockdown, as I've spoken with ministers and council leaders about retaining the modicum of positives lockdown has given us, I've found myself using the road a little differently.
The more I think about it, the more I'm on the side of the cyclists. Who says the roads are just for me and my car?
At 30mph in a car, a shunt might lead to a crumpled bumper and a cut on the head. On a bike, it could turn me into a statistic.
'Road tax' doesn't – that's a myth, no matter how you spin it. It's called Vehicle Excise Duty for a reason. The Highway Code doesn't say it either. I've checked, twice. So I've been checking myself to ensure I'm not driving as if the roads are mine.
All the same, for all my writing about the wants of cyclists and the benefits of giving them more space – ranging from the healthy through to the environmental and even the economic – there's something I haven't done so far when writing about Pandemic Pedal Power.
If I really wanted to understand cycling, I needed to get in the saddle for myself.
On yer bike (or at least someone else's)
Now, a confession: I haven't been on a bike since I was 12, after I decided to try riding on the road without proficiency training and immediately rode into the side of a Vauxhall Astra.
More than half a lifetime later, sitting on a chunky cyclocross bike in Blackburn, I was feeling a tad apprehensive about hitting the roads.
Luckily, I had some company – cyclist of 20 years Neil Mackland, who was trusting me with his not-inexpensive cyclocross bike (and his least favourite helmet).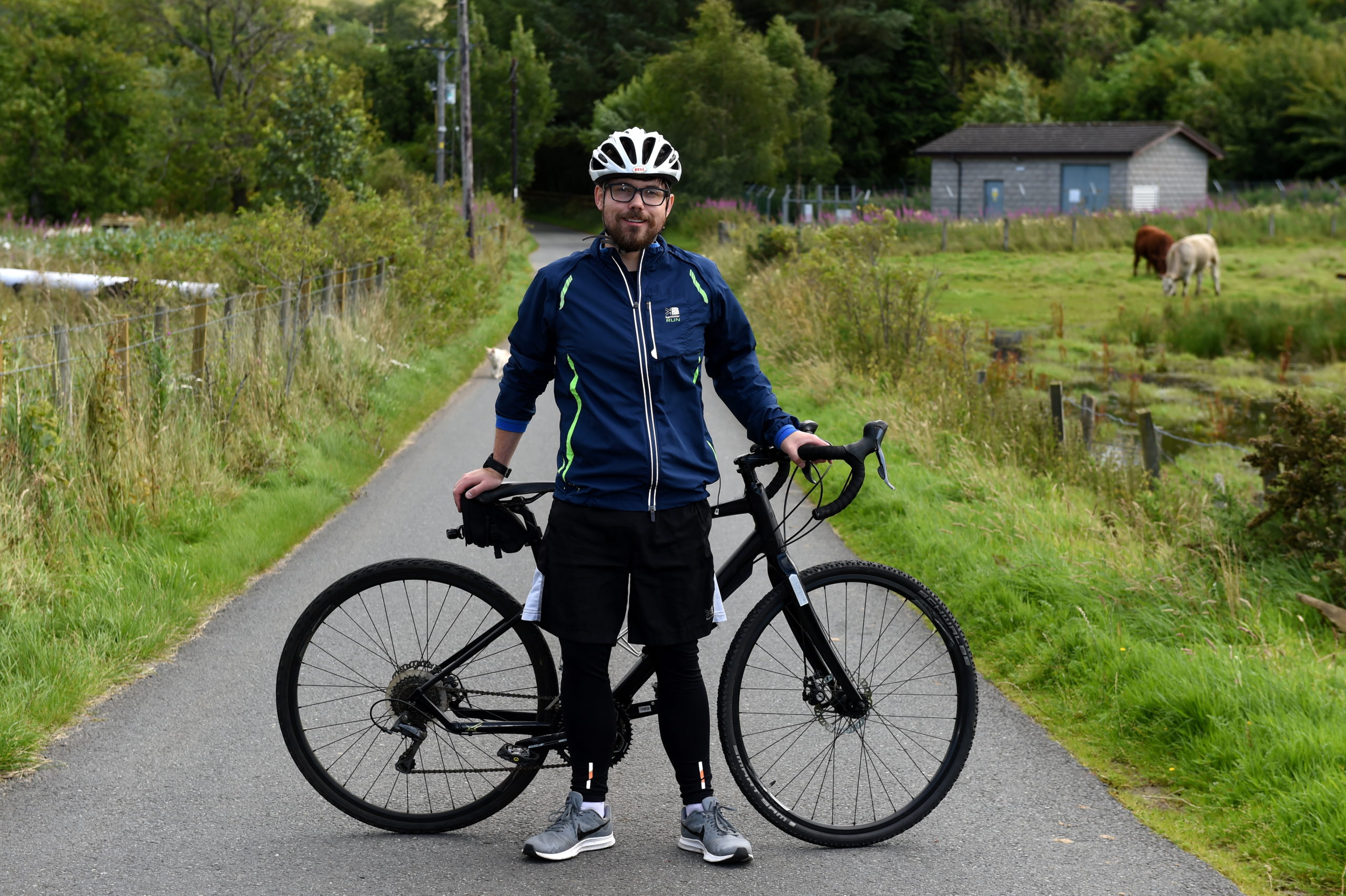 On the day I joined him for a short ride on the B-roads and farm tracks near his home, he'd already been out for a 25-mile stint. The big show-off.
It was odd getting back on a bike for the first time. There's that moment of unsteadiness when you forget you have to balance yourself when you're stopped; and the elation when you realise that it takes the tiniest of pushes to get moving, and keep moving. Then it's brilliant.
Things got off to an auspicious start as I rode around the cul-de-sac, reacquainting myself with gears and hand signals and balance. Then I turned a little too sharply and fell into the road, like an idiot. Nothing bruised but my pride.
(Neil, if you're reading this, I took the brunt of the fall. Sorry though.)
Freshly orientated and humiliated in equal measure, we hooked left out of the cul-de-sac and immediately onto a main road – and from there, we were off.
My first and lasting impression of cycling was much more car-like than I expected. I've always been a good defensive driver – if I do say so myself – and applying those principles to cycling was like…well, it was like riding a bike.
I spent much of my time on the B-roads near Blackburn keeping an eye on the road ahead and another over my shoulder, keeping an eye out for passing traffic. In all, it's not dissimilar to how I'd behave behind the wheel.
'You can relax': Aberdeen's cyclists on what has changed since lockdown
If I'm being honest, though, things were better when we turned off the B-road and joined a lesser-used farm track. On the quieter stretches, I could let my shoulders drop and breathe easier.
On farm roads, things are different. Bushes encroach from either side, creating a canyon – it makes you conscious of the narrow width of the road. It's a good kind of alertness – not the anxiety that comes with bracing for a car to overtake you, but rather a sort of always-on knowledge that something could be round the corner that you have to work with, rather than against.
So it was with a van that came around a corner and had to slow to let us scoot aside so he could carry on. It wasn't adversarial – rather, it was cooperative, friendly, amicable. Same for the pedestrians and dog walkers we met. Things are different when you're at risk.
A game of risk
Cycling makes you feel nice, and considerate – it's funny how vulnerability changes you. When you're astride an 18lb hunk of aluminium, you behave differently to how you would inside a one-tonne cage of steel and glass.
Behind the wheel, it's so easy to hunker down, floor the accelerator and honk the horn at anything and everything that gets in your way. There's a sense of entitlement that comes from hiding away behind a sheen of tinted glass. I'm as guilty of it as anyone.
But when you're on a bike, with nothing between you and the outside world, where people can see your face – you become a nicer person.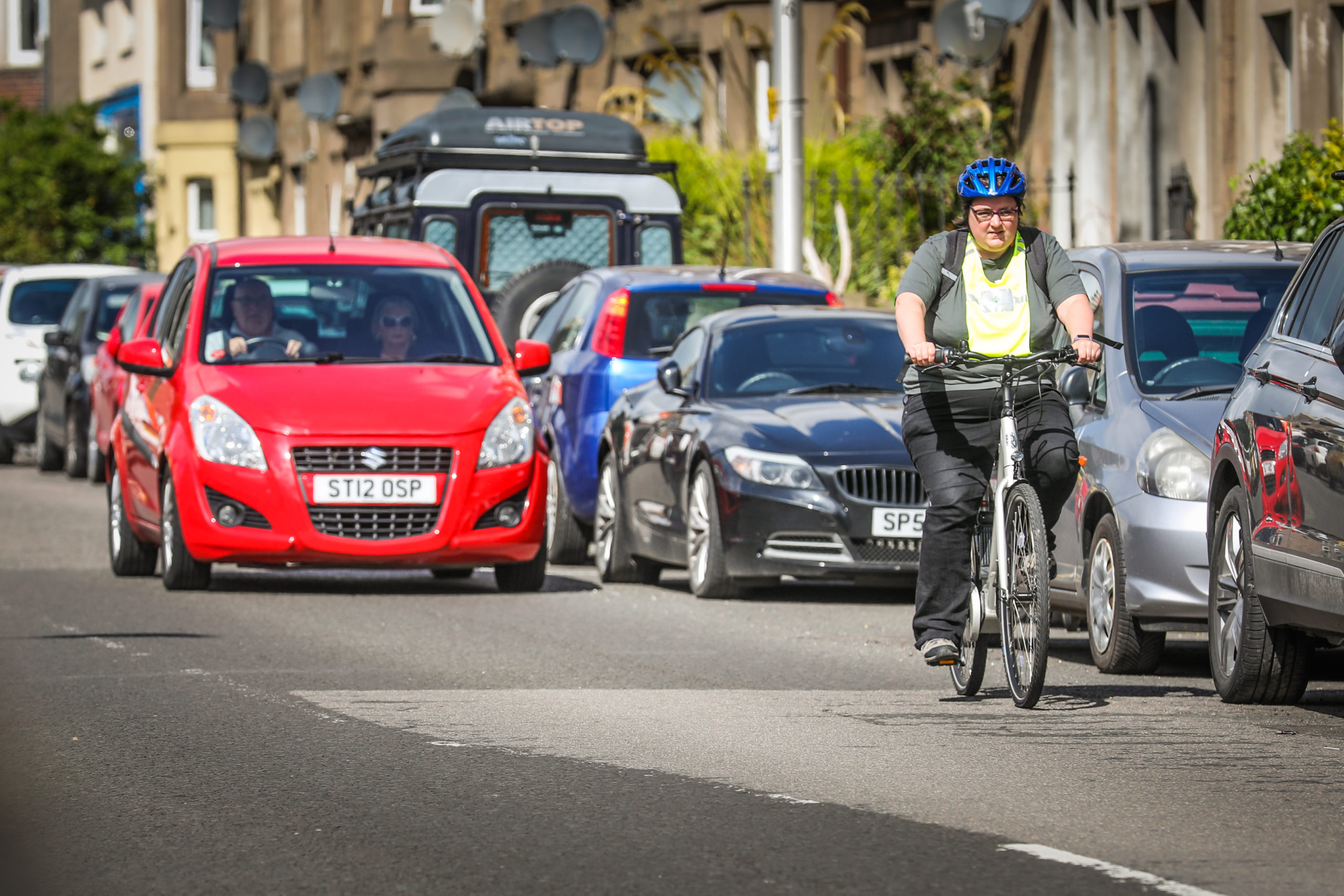 Consideration, however, goes both ways. Nothing irks me more in a city centre than a cyclist who sees themselves as above a red light, in the same way as I dislike tailgaters on the A90 – and so cyclists have a responsibility to be good, if not better, than the motorists they come up against.
And while I didn't experience any aggression from car drivers – nor any hair-raising close passes – it was always a thought nagging at the back of my mind: a tiny, niggling fear that something could come up too close behind me, or that someone might not be paying attention and bump into me.
At 30mph in a car, that might lead to a crumpled bumper and a cut on the head. On a bike, it could turn me into a statistic.
Throughout my time working on this series the single overriding desire among cycling campaigners has been for segregated, dedicated lanes for cyclists across the country.
It only took me a few miles to agree with them.
Cycling on the roads isn't impossible. For most of Scotland's cyclists, it isn't even a choice.
But if local and national governments want people to keep up the good habits they established during lockdown, a new approach is going to be required.
---
There's still time to join our cycling survey
The Press and Journal is looking for cyclists from across the north and north-east Scotland to complete our Pandemic Pedal Power survey, sharing views on how your cycling habits have changed – or even formed – during lockdown.
The survey is open to both experienced and novice cyclists, and completed surveys will be entered into a draw to win a £50 Halfords voucher.

If you have anything further you'd like to contribute to our story, email jbrady@dctmedia.co.uk with pictures, videos and anything else you'd be happy to share.