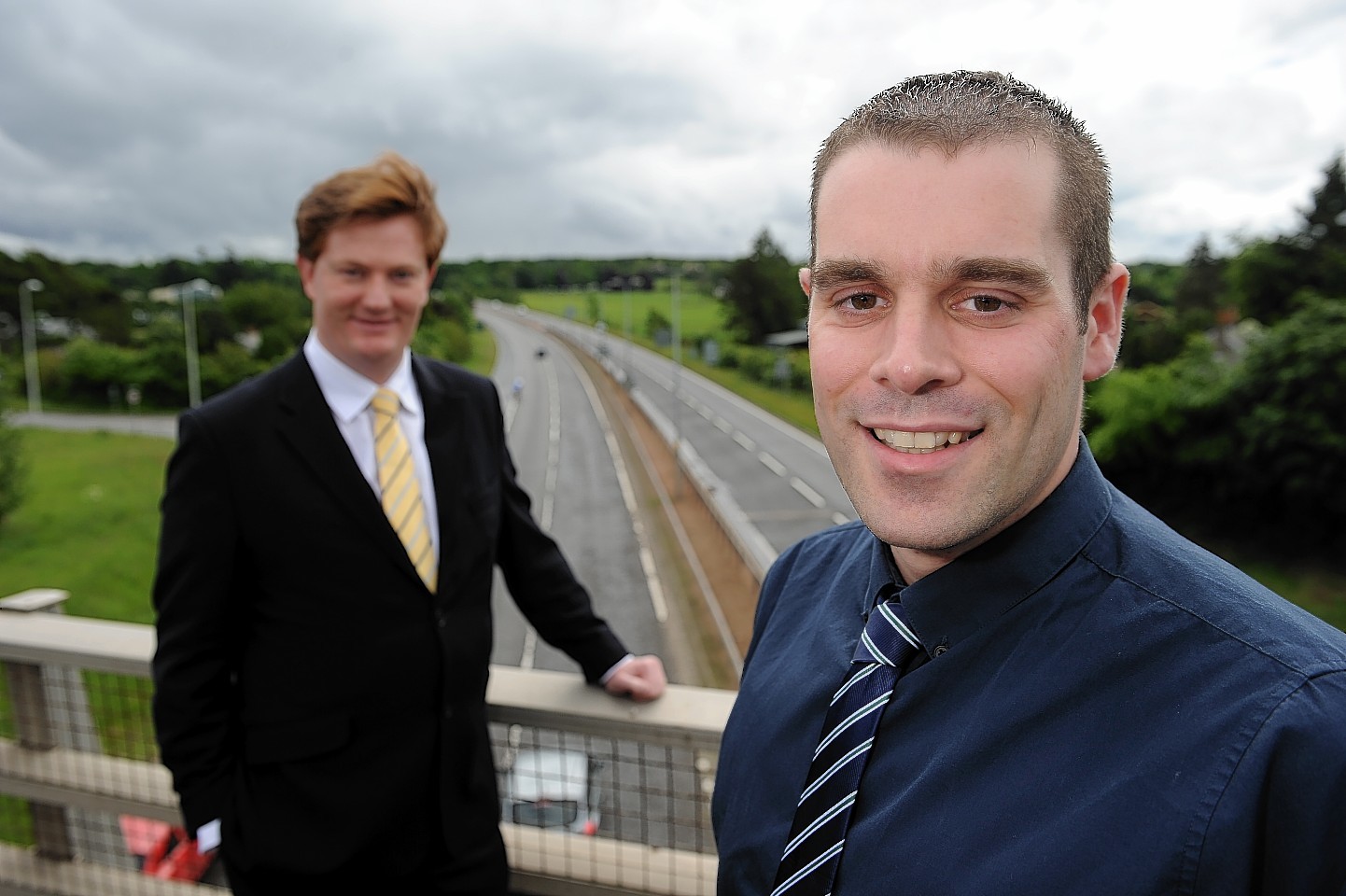 Highland MP Danny Alexander today vowed it is not too late to stop average speed cameras being installed along the A9 between Perth and Inverness.
He called for the Scottish Government to "see sense" and ditch its £2.5million scheme despite the first cameras having already been put in place on the A9 Inverness to Perth road.
The government claims the controversial cameras will cut the death toll on the notorious road, reduce speeding and improve safety.
But Chief Secretary to the Treasury Mr Alexander and the leader of a public campaign against the cameras, Mike Burns, of Foyers, argue that the scheme will increase frustration and accidents on the route.
Mr Alexander implored other political parties and business organisations to join forces to stop the cameras and to join his new Highland Infrastructure Forum
Head of Highland and Islands Airports Ltd Inglis Lyon has already signed up.
Mr Alexander said: "We have only got a few months until the SNP plans for the average speed cameras come into operation and we have started to see the cameras being erected further south.
"There is a lot of opposition to the speed cameras in the Highlands and I have rarely come across anyone who supports them outwith the Scottish Government.
"We need to join forces will all the people that have a view on this and that is why I'm putting together this forum.
"I really do think we need the Scottish Government to see sense. There are lots of other good things they are doing on the A9 to improve safety.
"I worry, as does Mike, that the average-speed cameras will add to frustration on the road which is one of the major causes of accidents on the A9.
"I hope by setting up this forum with Mike and others to persuade the Scottish Government that it is not too late to change their minds and I don't think they should see it as a political embarrassment to climb down on this.
"I think the people in the Highlands would be relieved if Mr Salmond and his colleagues would see sense and stop plans for average-speed cameras.
"The nationalist government seems absolutely dead set on imposing these speed cameras on the Highlands.
"My experience of politics suggest that if you keep campaigning and keep pushing for things very often you can persuade people to change their mind. I think this is a fight that is well worth keeping going with.
He added: "They have already delayed switching on the speed cameras until after the referendum which suggests they are aware of the strength of feeling.
"We want to keep pushing and it is also important to ensure that this isn't a substitute for dualling the A9. We have been waiting for seven years to see some progress."