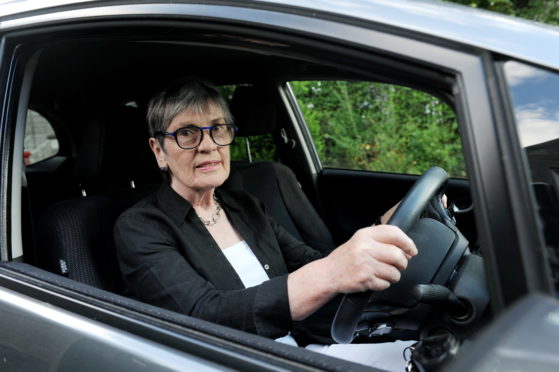 An Aberdeen woman was left in tears of confusion behind the wheel of her car when trying to drive around the city centre's recently overhauled roads.
Jean Dodds, 76, burst out crying on Thursday evening as she struggled to navigate a way home through the temporary upheaval in the city where she's lived all her life.
Mrs Dodds, of Dee Place, has been self-isolating through the pandemic, venturing out only by car as she avoids public transport for now.
Over the summer, the council has significantly changed roads in the city centre, the west end, Rosemount, George Street, Torry and now at the beach.
The temporary alterations – including part-pedestrianisation of Union Street – are part of a £1.76 million project to make room for physical distancing in Aberdeen, as well as to create cycle lanes where possible.
As Mrs Dodds tried to get from her home to Union Street, George Street and Rosemount Place, she was "very alarmed" at not knowing her way around her home city.
Her tears of frustration came as she reached the bus gate on the corner of Union Street and Market Street and was left with no alternative but to U-turn out of there "in a panic".
"I've lived her my whole life – I went to school in Aberdeen – and I can't find my own way around the town," she said.
"By the time I was going home I was in tears, I was so frustrated by the way the roads have suddenly closed.
"And I know I'm 76-years-old but I am totally capable of following diversions – this is just chaos.
"I found it very traumatic and anyone coming into the city would not have no idea."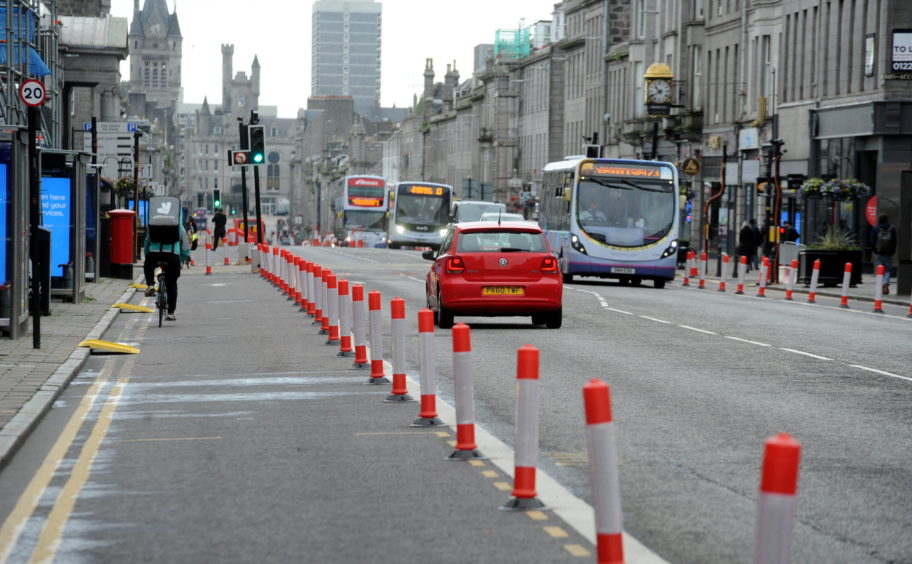 Last night The P&J asked readers on Facebook for their thoughts on the physical distancing works, with a number admitting similar difficulties.
Zoe Hunter, a recent Robert Gordon University graduate, told the newspaper she "feels for" Mrs Dodds.
She wrote: "Aberdeen city centre is like an obstacle course now and any 'maps' of the new diversions aren't clear at all.
"This poor woman has been, rightfully, self-isolating and her home city has changed drastically; this would be distressing for anyone in her situation.
"The city centre is an absolute mess."
Aberdeen charity boss Linda Gray added: "It's an utter mess, confusing and going to drive the high street to the wall."
Council transport spokeswoman Sandra Macdonald said: "We have installed measures as quickly as resources have allowed and have tweaked interventions where possible, based on intelligence gained from the public and businesses, while keeping the core purpose of the works in mind.
"We appreciate there have been many changes to our road and pavement infrastructure in a very short space of time, particularly in the city centre, and ask people to plan their journeys in advance."
The P&J asked what the local authority was doing to update citizens who may only now be coming out of isolation.
Mrs Macdonald said: "Information and maps are available on our website to assist people to do that."