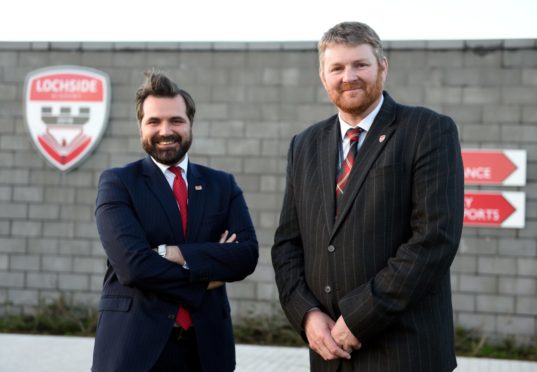 There were heated exchanges as Aberdeen councillors clashed over the safety of pupils walking to school yesterday.
Conservative education convener John Wheeler and SNP councillor David Cameron clashed during talks about Lochside Academy.
The £47 million replacement for Torry and Kincorth academies opened in 2018, with concern often expressed over the need for pupils to cross the busy dual carriageway in Wellington Road.
SNP councillors had called for staff to look again at a safest route, as Mr Cameron said: "The fact there hasn't been a serious accident in two years doesn't mean to say there haven't been near-misses – it's an accident waiting to happen.
"I don't want to be discussing this in a year after someone has lost a child because we have not looked at this."
The report before the committee had not raised concerns about safe access to the school.
Becoming increasingly irate at the implication the council had not chosen the safest possible route when the school opened, Mr Wheeler hit back, at times raising his voice.
He said: "The evidence since opening proves to us the measures in place were the right thing to do.
"If we ignore expert advice and a child has an accident as a result of implementing something which directly contradicts that who is going to take responsibility for that?"
The SNP calls were defeated in an 8-7 vote.