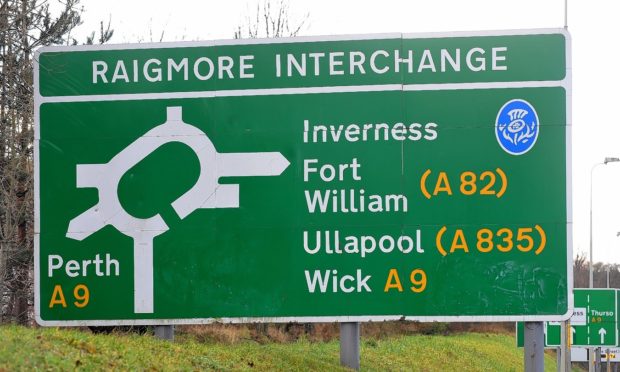 Traffic lights could be installed at a notorious Inverness roundabout where a grandmother died last year.
A temporary speed limited is also expected to be introduced at the Raigmore Interchange in October.
The moves follow a successful campaign launched by MSP David Stewart after 54-year-old Phoebe Mackenzie, from Inverness, was knocked down on a slip road and later died.
He said yesterday: "This is all good news."
Transport Scotland has told the Labour Highlands and Islands MSP that it was planning to install traffic lights at all four entry points to the large roundabout, which connects the A9 and A96.
It would be similar to the set up at nearby Kessock Bridge roundabout.
The agency has said the move would also provide "an equitable split in green time between vehicles and pedestrians and cyclists".
It added that what the system would provide, at all times, in the traffic light sequence was a green man phase for pedestrians to cross each traffic flow safely in turn.
A temporary speed limit should also be in place on the roundabout and its approach roads this month.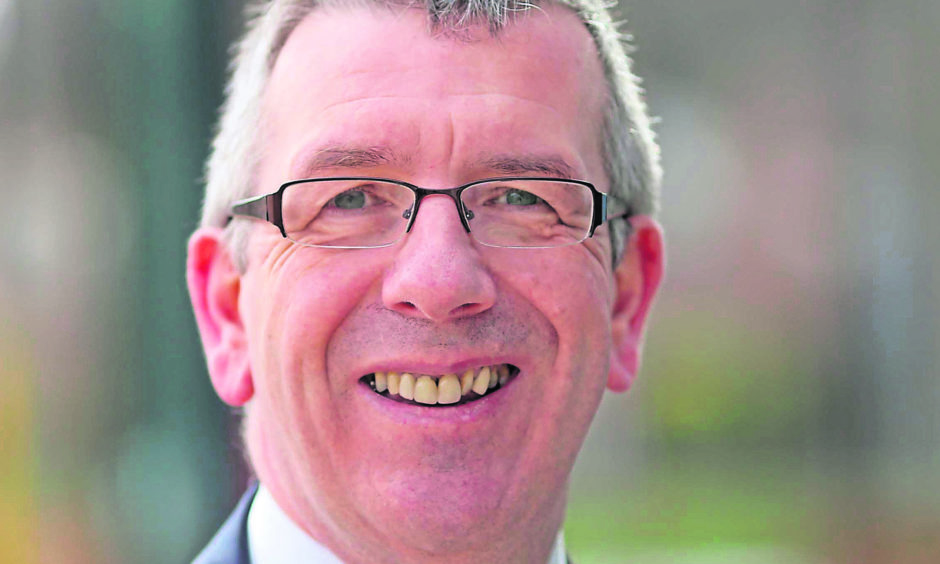 The action comes after road safety campaigner, Mr Stewart, was contacted by constituents concerned about safety at the pedestrian crossing on the south bound slip road where the 54-year-old woman was involved in an accident with a car and later died in hospital.
The transport agency and Highland Council have been working on safety improvements and, after the temporary speed reduction, hope to bring in a permanent one with consultation on a Traffic Regulation Order planned for the end of October.
Mr Stewart said: "One of the issues with the south bound slip road was that it could not have even temporary traffic lights to improve safety as it would result in extremely long traffic queues backing up beyond the retail park and have long waiting times for pedestrians.
"This new scheme being drawn up appears to solve the problem. As a driver I know traffic lights can cause irritation at times, but we must remember there was a tragic death at this spot.
"It was not only devasting for family and friends but brought home the dangers of that section of the road and the need for improvements.
"I've also seen a growing trend since Coronavirus of more cyclists on our roads and this project hopefully will provide a safer environment for them."
Police Scotland previously told the MSP that the installation of two additional warning signs for the crossing was "an insufficient short-term solution" and "more permanent short-term engineering measures should be considered to minimise the potential for future collisions".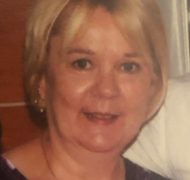 Transport Scotland said the new scheme being drawn up is similar to one being used at Inveralmond Roundabout in Perth.
A spokesman said: "The project to provide safe crossings for pedestrians and cyclists travelling through this junction is also progressing well.
"Traffic modelling carried out to investigate various scenarios, which inform future design options, is nearing completion."
Mr Stewart first called for a safety review of the southbound A9 slip road, which links to the A96, after last year's fatal accident.