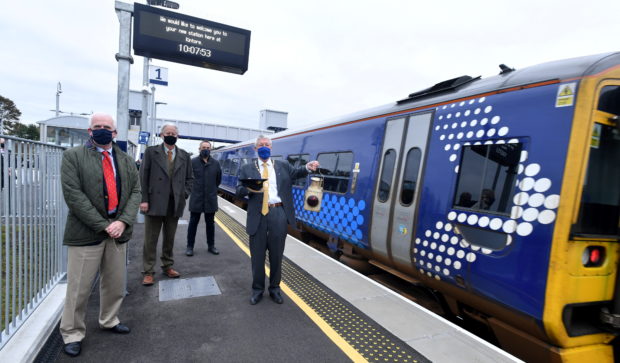 Passengers boarded trains in Kintore today for the first time in 56 years thanks to the grand opening of the town's new £15 million station – and ScotRail says it is a sign the north-east is on-track for a rail revolution.
With 168 car parking spaces, 24 of which are fitted with electric charging points, bike storage and full accessibility, the site is a first-class upgrade to the former station which first opened in 1854, but shut down in 1964 as part of the Beeching cuts.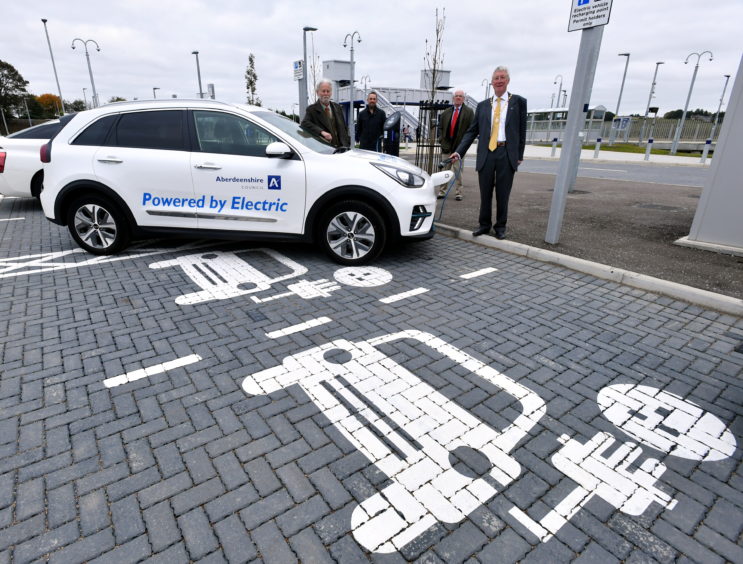 Alex Hynes, the managing director of Scot Rail, said with the new facility in place, residents of the growing community of Kintore will be able to get to the heart of Aberdeen by rail in as little as 19 minutes – a far quicker journey than by bus or car.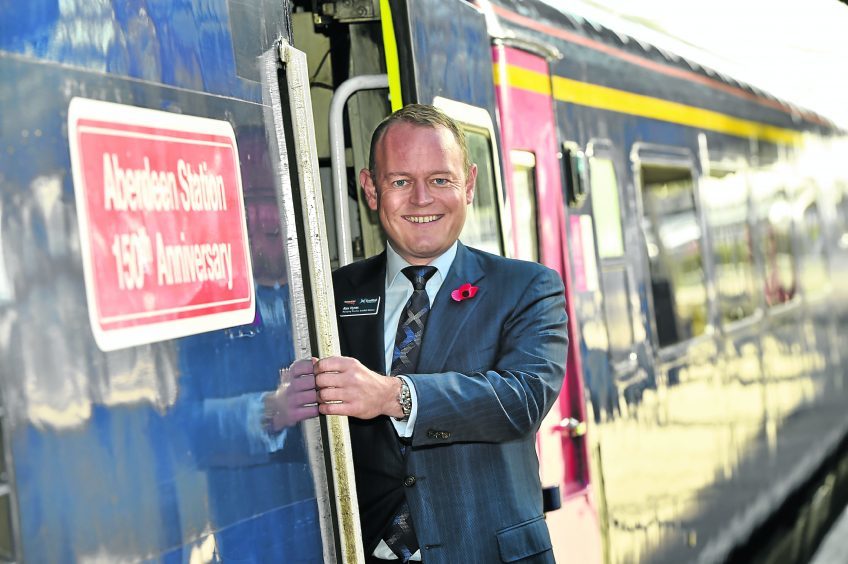 Mr Hynes said: "We want to create a bigger and better railway for Scotland and the north-east is at the heart of our plans.
"Kintore was connected to the rail network nearly 60 years ago and now we've reinstated that connection."
Mr Hynes explained that despite ongoing challenges posed by the pandemic, Scot Rail is continuing to move forward with "medium and long-term plans to make rail travel in the north-east the best it's ever been".
He added: "We want to be able to move around Scotland at a mile a minute.
"We have delivered that between Edinburgh and Glasgow, but my aspiration is to cut journey times between Aberdeen and the central belt so customers can travel between Scotland's third largest city to the first and second with a competitive journey time, on a comfortable train."
Refurbished signs from 1854 Kintore station have pride of place at £15 million new site
When asked how much faster he would like to see journeys between Aberdeen and the central belt by rail, Mr Hynes said: "We want to take something like 20 minutes off.
"People might say well, you can still travel by car, but you can't work for two-and-a-half hours in each direction.
"There are exciting plans we are working on with the Scottish Government."
The new station will be served by up to 28 ScotRail trains every day and it was already busy with travelling passengers.
Many stopped to take photos on the new platforms.
One of the Kintore residents who visited the site was Dawn Gray, who went along with her granddaughter, Abbie-Blossom Spalding, to see it for herself.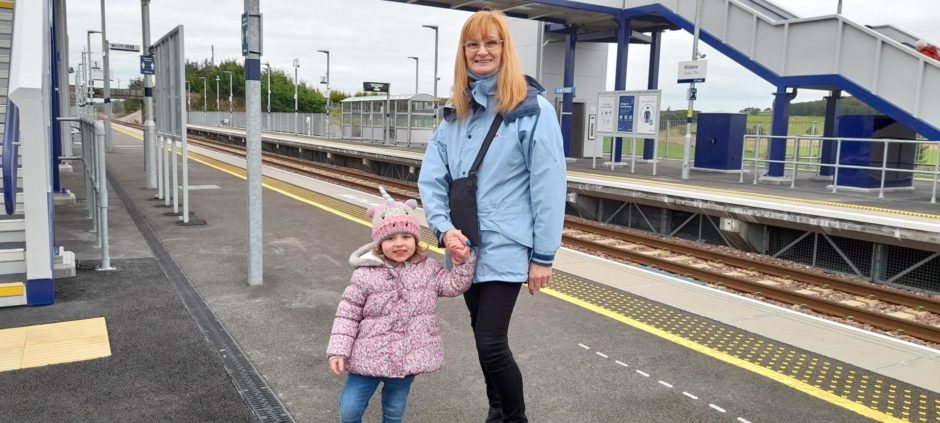 She said: "We've stayed here for 27 years and when we moved in we were told we were getting a train station.
"To finally have it open today really is an important moment and really fabulous for the village.
"I will definitely start using it for going in and out of Aberdeen and Inverurie with the wee one.
"It will be a welcome change to driving because it can sometimes take up to 40 minutes to get into Aberdeen, depending on the traffic."
Fellow Kintore resident Ian Davidson added: "It will be good to take trips north and also to Aberdeen, because parking is an absolute disaster in the city and taking the train will be much quicker."
The project was funded by Transport Scotland, Aberdeenshire Council and Nestrans, and built by Network Rail and main contractor Bam Nuttall.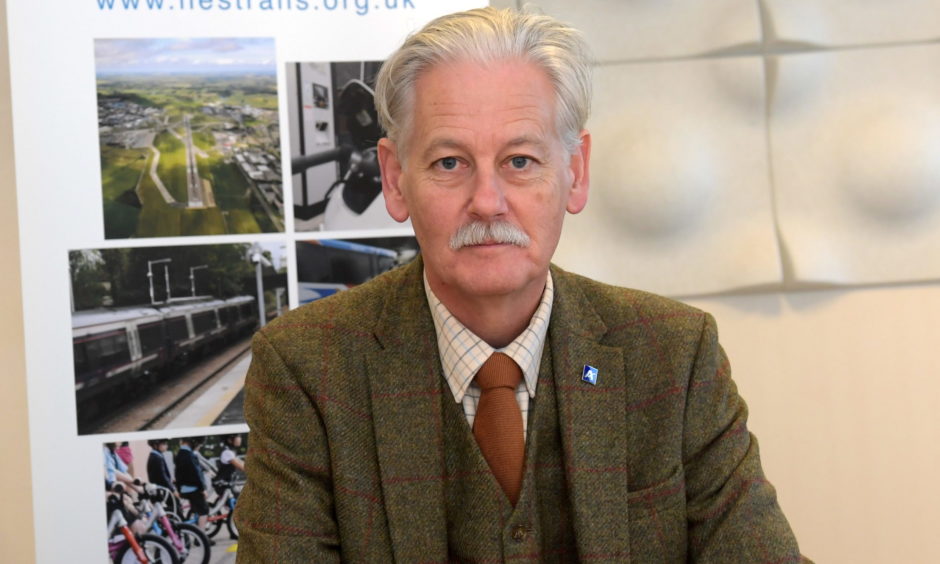 Peter Argyle, chairman of Aberdeenshire Council's infrastructure committee and vice-chairman of Nestrans, said plans have been on the table for a new Kintore station since 1994.
He said: "It's been a very long time coming and a huge amount of work by very dedicated people.
"It's something of a dream come true really to be standing here today after talking about this for so many years."