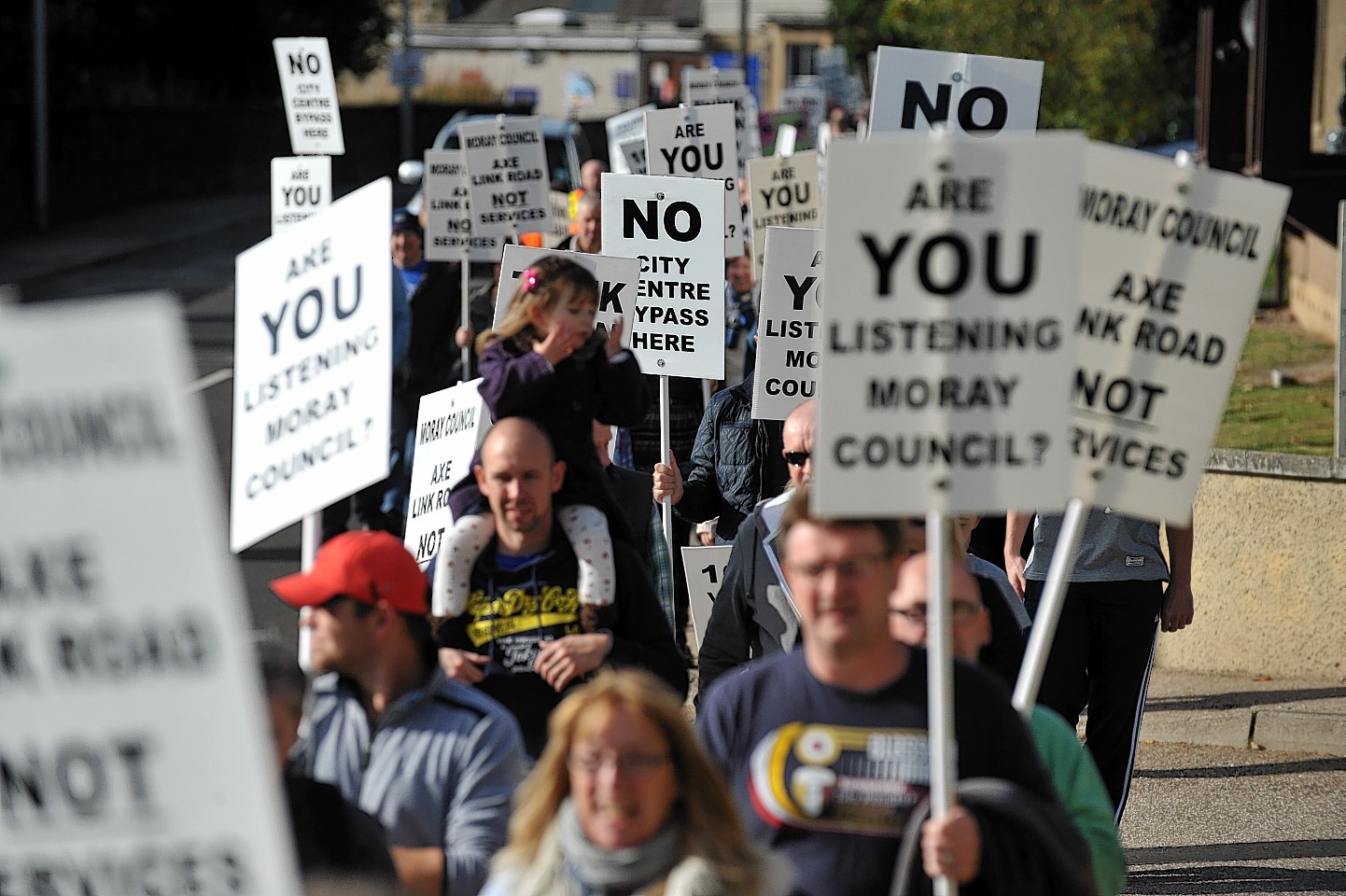 A decision on the controversial Elgin link road could be brought forward by up to three months.
The planning application for the route had been due to be discussed by the local council's planning committee later in the summer.
However, Moray councillors have now unanimously agreed to skip the committee step.
Instead, the application will go straight to a public hearing – providing the route is recommended for approval by the local authority's own planning officers.
The proposed £8.5 million scheme will directly connect Elgin's Edgar Road retail park to the A96 Aberdeen to Inverness road.
Conservative councillor Douglas Ross, who is chairman of the planning committee, said: "I think it makes sense to bring it forward straight away."
After the detailed plans for the link road were put up on the council's website, more than 800 responses were received from members of the public.
Councillors debating the issue at the policy and resources committee this week said that, given the level of interest, a public hearing would probably have to be held no matter what the circumstances.
The link road has long been a cause of controversy, especially among residents living along the route, and the issue has already led to two well-attended protest marches in Elgin.
First suggested as a possible solution to the town's traffic problems in 2000, it fell off the political agenda before resurfacing again about three years ago.
Caroline Webster, one of the founders of the Designing Streets Action Group, which was set up to campaign against the road, applauded the council's latest move.
She said: "We support the decision to bring this forward. A public hearing will give everyone the chance to make their views known directly."