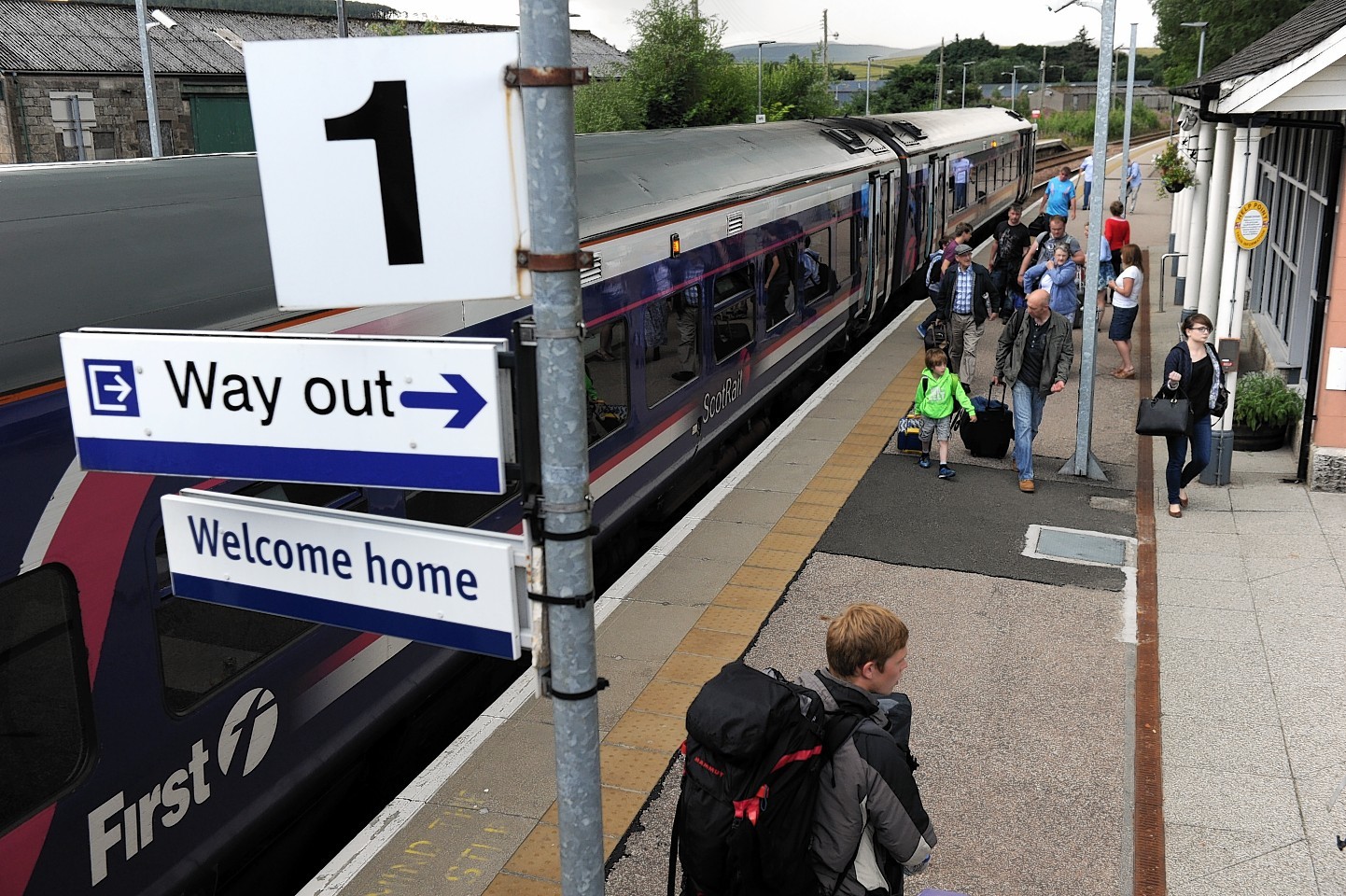 An Aberdeen MSP claims new figures showing a boom in rail travel in the north-east make the case for a new train station in the city.
SNP member for Aberdeen Donside Mark McDonald was responding to statistics released by regional transport partnership Nestrans yesterday.
The level of passenger growth at stations in and around the city has almost doubled in the last 10 years, outstripping the average increase across Scotland as a whole.
In particular, there was a rise of 182% at Dyce station and 254% at Inverurie between 2004/05 and 20012/13.
Mr McDonald said the Dyce numbers, which went up from 269,000 to 759,898, backed the argument for establishing a new stop in his constituency.
Earlier this year, Nestrans said it was looking into the possibility of establishing a station in the north of the city. Bucksburn was highlighted as a potential location by the body's transport strategy manager Rab Dickson.
In addition to increased demand, the MSP said a recent decision by the Scottish Government to upgrade the Aberdeen-Inverness rail line had also opened up the potential for a more localised service in the region.
Mr McDonald said: "The massive increase in passenger numbers at stations in both Aberdeen and the wider north-east clearly make the case for a new station in the Bucksburn area.
"More people are now using rail as a means of travel and a new station would undoubtedly prove to be a popular and necessary addition.
"Aberdeen is a vibrant growing city with several developments taking place in the north which will inevitably lead to much greater demand for transport infrastructure such as railway stations.
"Rail travel is a sensible choice for many travelling for work or study in the north-east. It would bring significant benefits to the city by allowing more people to easily access the rail network through the opening of a new station."
Nestrans also believes the boost in passenger numbers will help to encourage greater investment in the network.
The body wants to see more local services connecting towns across Aberdeenshire.
The Scottish Government's Strategic Transport Projects Review has so far prioritised two schemes for the north-east – speeding up journey times from Aberdeen to the central belt and completing the £200million upgrade to the Aberdeen to Inverness line.