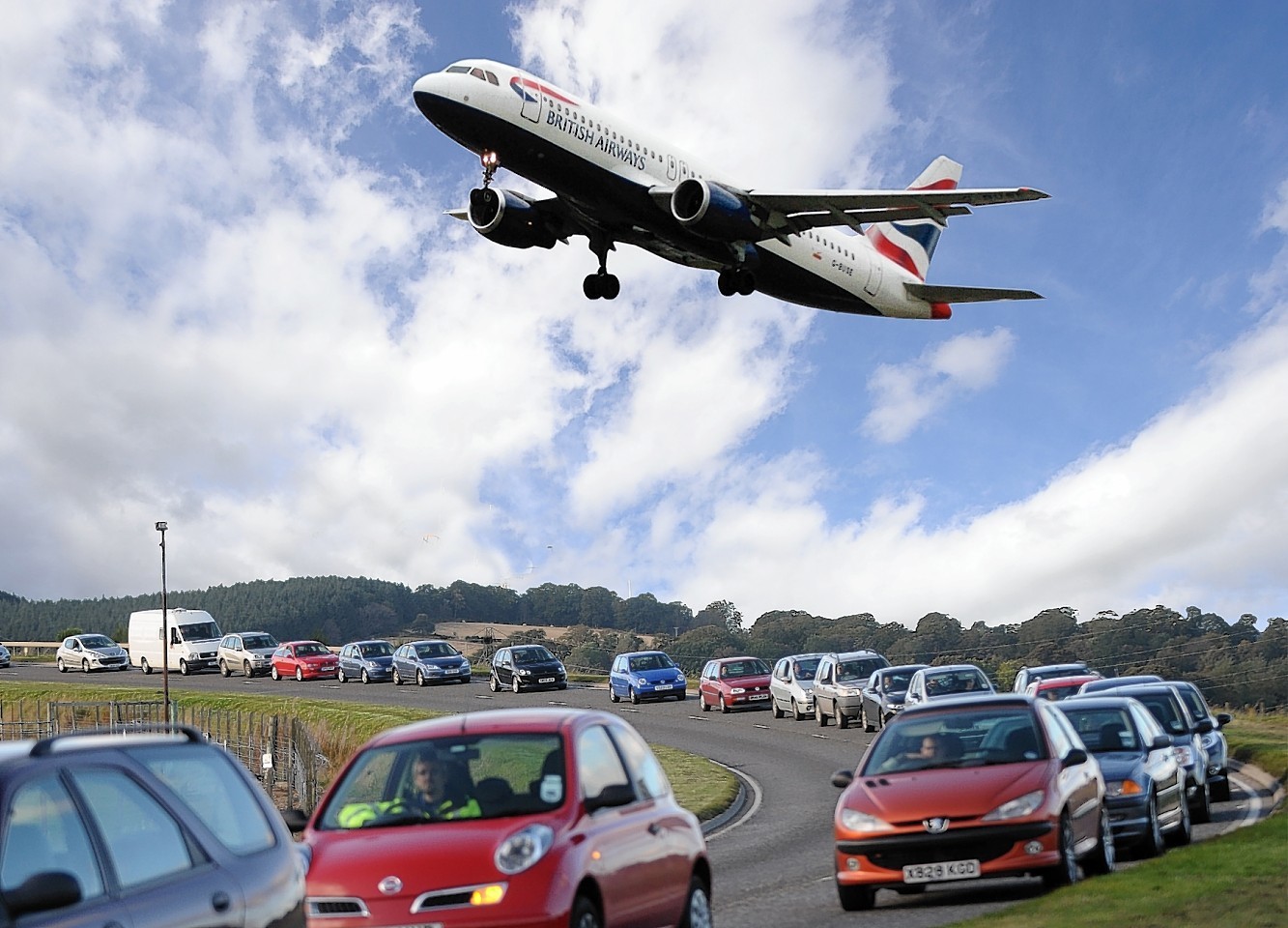 Plans to ease congestion around Aberdeen International Airport during the construction of the long-awaited city bypass are under consideration by the Scottish Government.
Transport minister Keith Brown made the pledge yesterday as he visited the north-east to oversee the latest stage in the construction on the £745million Aberdeen Western Peripheral Route (AWPR).
Pre-construction work on the scheme, which will be built by Connect Roads, is underway and several homes have already been levelled to make way for it.
The firm will now begin preparation work for the AWPR itself, such as enhancing designs, environmental surveys, fencing and ground investigation.
Last week, Aberdeen International Airport's managing director, Carol Benzie, said she hoped the section of bypass closest to the Dyce site would be given priority for early completion to help alleviate congestion.
Speaking in Milltimber yesterday, Mr Brown, said: "We have talked to the airport a number of times and we understand both the airport and people that use the airport want to see congestion there alleviated as soon as possible.
"What we have said is if there's any way – now that we know who the preferred contractor is – that we can advance a particular part of the route without disadvantaging other parts of the route, then we'll look very seriously at that.
"That's being looked at now and we've had discussion with the airport on that subject."
But he warned it was "not possible to undertake a project of this scale without some congestion".
Aberdeen City Council leader, Jenny Laing, said the end result of the construction work would "have an impact on issues around congestion".
She added: "I think we recognise that we have issues around road infrastructure in Aberdeen, the buoyancy of the economy has meant that there's been development within business throughout the whole of the city, and we have to try and deal with that."
The 28-mile Aberdeen Western Peripheral Route (AWPR) will link the Aberdeen-Dundee stretch of the A90 at Stonehaven and Charleston with Aberdeen-Ellon section of the A90 at Blackdog, north of the city.
Work is scheduled to begin next spring.