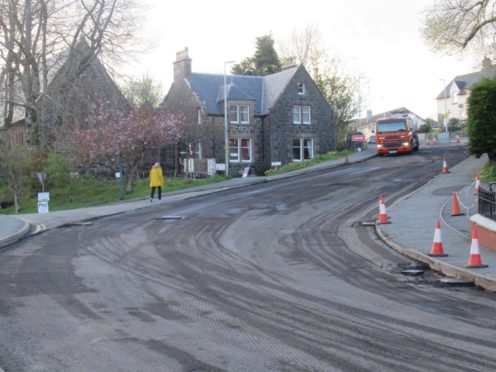 Works to improve roads throughout Portree in Skye have been delayed by a week.
Traffic management and road closures will be installed on a couple of the roads in the town to allow for work to be completed.
Highland Council confirmed that the timescale for the improvements had been extended into this week, and blamed circumstances "outwith" their control.
York Drive
Resurfacing works on York Drive are scheduled to take place on Thursday May 27 and Friday May 28 between 8am and 8pm.
The road will be closed during the works and reopened after they are completed for the day.
Access for emergency services will be maintained during the closure time.
Home Farm Road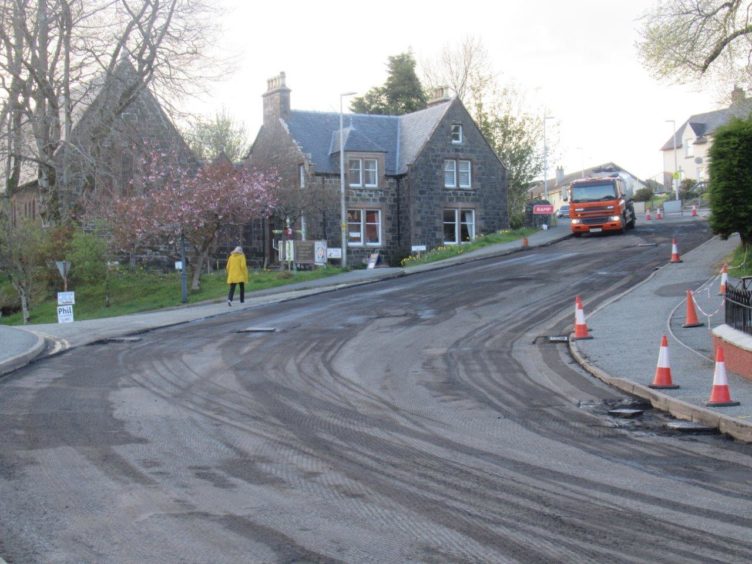 Works on Home Farm Road are being carried out between 6pm and 6am tonight and tomorrow night.
Noise mitigation measures are being put in place, although unforeseen factors may mean some noisier works may take happen after 11pm.
Traffic management will be there for the duration of the works, however, lane or road closures may be required and will be removed at the end of the working period that day.
Delays will be likely, and motorists and pedestrians are being asked to obey signs and directions given by the traffic management operatives.
Road improvements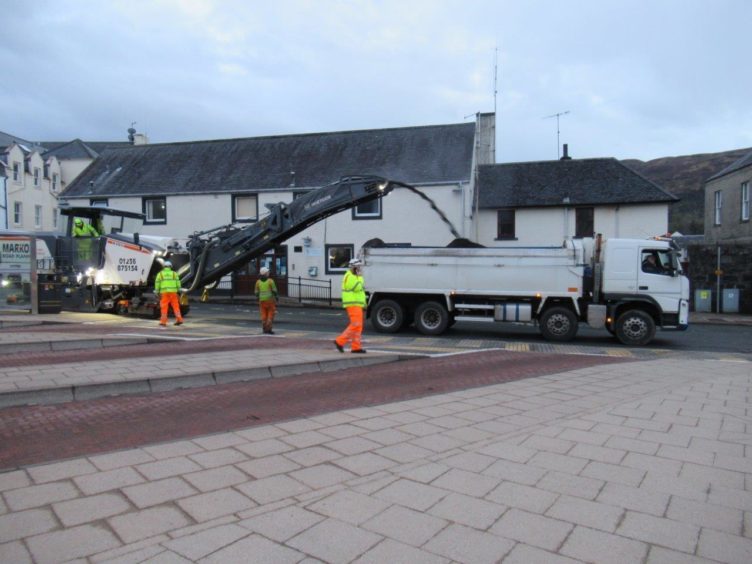 The project is one of a number of road improvements included in the Skye and Raasay area capital plan which includes:
approximately 2.4 miles of surface dressing for the A850 Carbost to Glenbernisdale junction
1.8 miles of surface dressing on the C1244 Ardvasar to Aird of Sleat
1.7 miles of surface dressing on the A863 Sligachan to Drynoch Junction
Highland Council is prioritising the works on Skye and Raasay as part of their #HighlandRoadsRecovery campaign.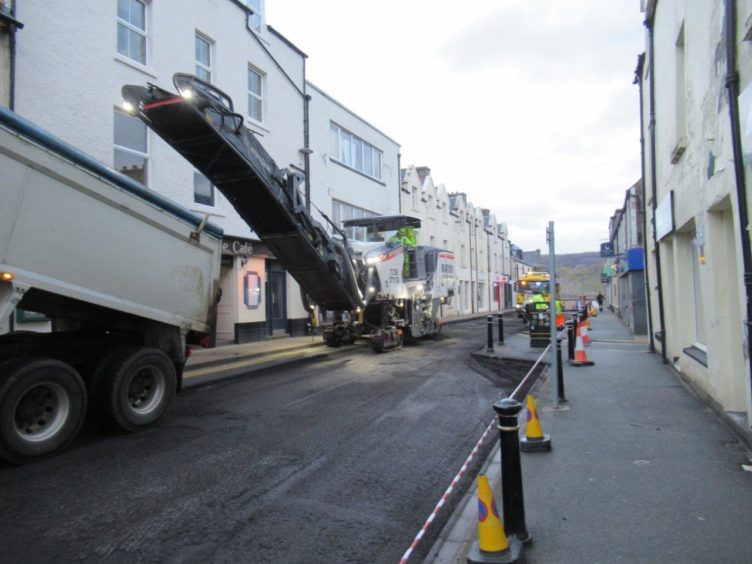 Progress on this can be seen on Twitter and Facebook.
The local authority also urged residents to report damage to roads and pavements by filling out an online form.