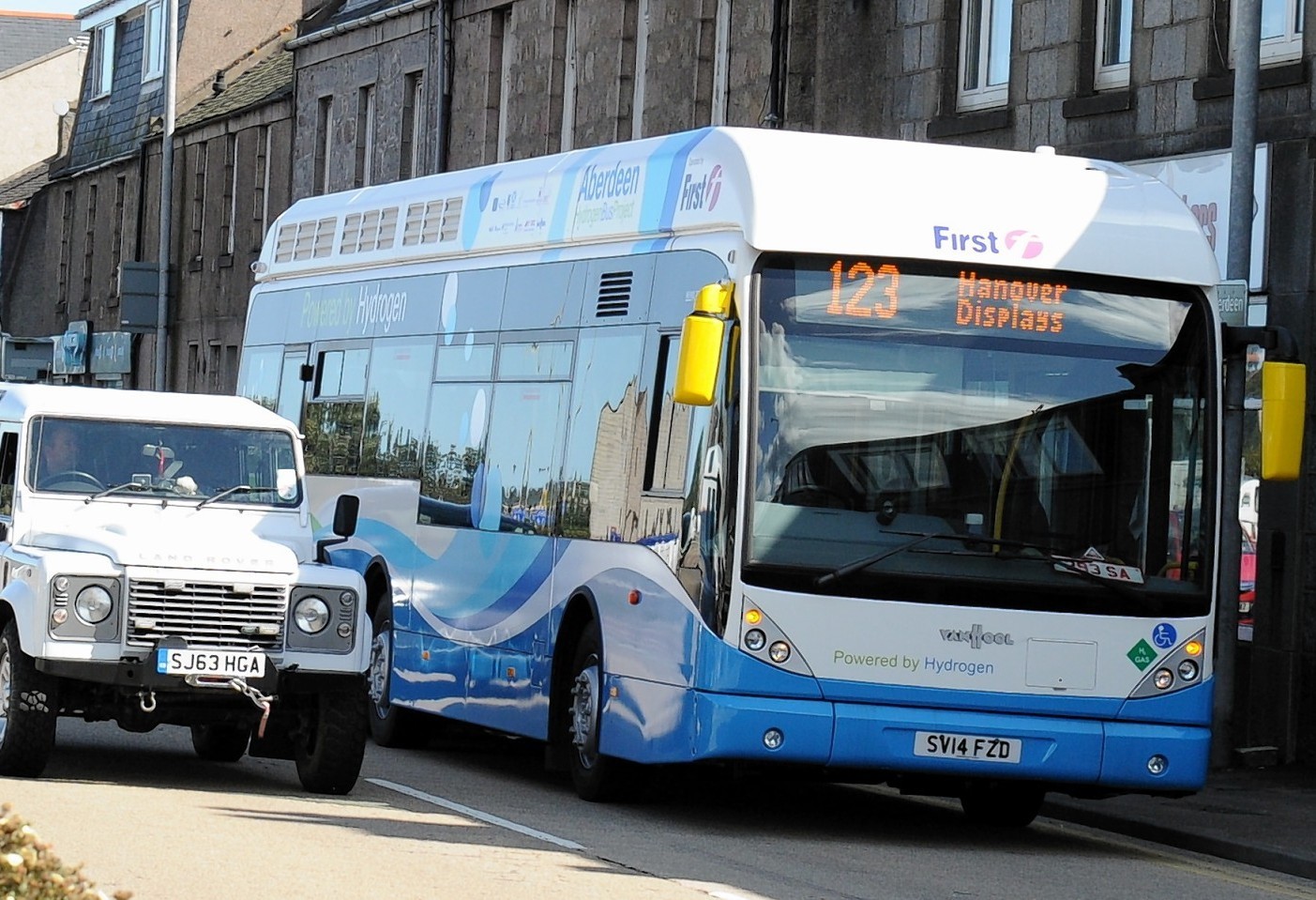 You wait an hour for one and 26 come along at once – environmentally friendly buses that is.
First has invested around £4.3 million in the micro hybrid Streetlite vehicles, which are amongst the world's most fuel efficient buses.
Fitted with Formula 1 technology, the buses will operate on the Mastrick to Cove route 3 – renamed the Thistle service – and the Heathryfold – Sheddocksley route 23, now known as the Sunshine service.
The new buses – which will sport thistle and sunshine branding – come equipped with leather seats, free wifi for customers and extra room for wheelchairs and passengers with buggies.
Each vehicle is fitted with energy saving technology, including a braking power system similar to that used on Formula 1 racing cars, which re-uses energy to power other parts of the bus.
The micro-hybrid buses are lighter than a conventional single deck bus and – together with advanced engine technology – around 30% more fuel efficient.
Managing director Duncan Cameron said he was sure the new fleet would prove a hit with passengers.
He said: "Micro-hybrids are one of the most fuel efficient buses in the world and we are one of the first companies to take delivery of them.
"Our strategy at First Aberdeen is to continue improving services so that we can attract more people on board."
In the last two years, First has invested £7.8 million in 49 new vehicles, replacing around a third of its Aberdeen fleet.
Aberdeen City Council leader Jenny Laing said: "I warmly welcome First's investment in these new fuel-efficient buses, which are very much in line with the council's intent to be at the forefront of new energy developments.
"I'm sure that passengers will also be delighted with the other new features, which will make travelling with young children so much easier and make public transport a more viable option for people with a disability."