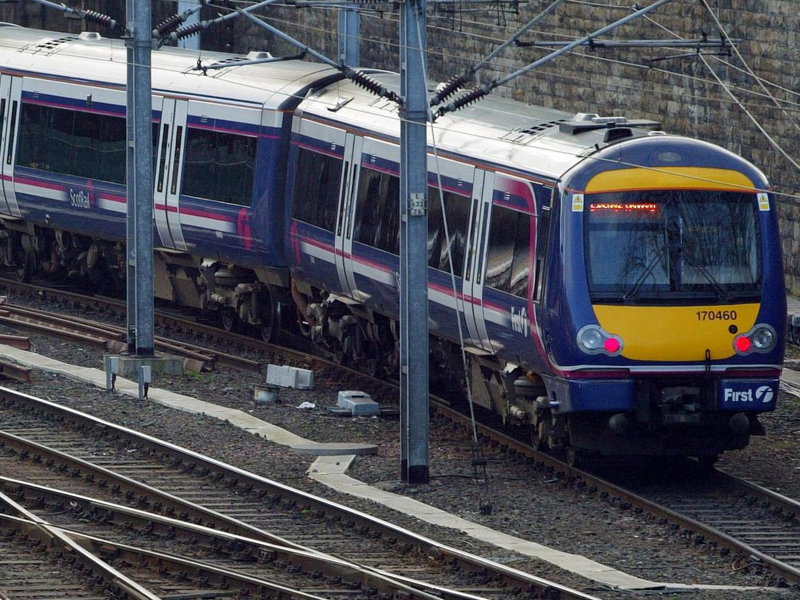 Train passengers across the north and north-east will soon be able to travel between Aberdeen, Inverness and the central belt for as little as £5.
The rock bottom advanced ticket price is being offered as part of a "world leading" £6billion, 10-year ScotRail franchise awarded to Dutch rail operator Abellio, which was founded as NedRailways in 2001.
The announcement was made by Transport Minister Keith Brown at Waverley Station in Edinburgh yesterday.
Under the contract, which comes into force on April 1 next year, 80 new quieter, larger diesel trains, equipped with better first-class facilities, increased luggage storage and more toilets, will be introduced on the network in December 2017.
Twelve months later a refurbished fleet of trains will begin to operate between Scotland's seven cities to provide faster journey times in more comfort, with first class fares starting at £7.50.
Mr Brown said: "Following extensive consultation, Scotland's railway has attracted a world-leading contract to deliver for rail staff and passengers.
"We've already ensured that regulated rail fares will stay in line with inflation or less, and Abellio has come up with some truly innovative ways to make rail even more affordable – such as the £5 intercity fare anywhere in Scotland and reduced ticket prices for jobseekers."
Mr Brown said Abellio's bid was the most cost effective and least expensive, but the decision was "bittersweet" because Aberdeen-based FirstGroup had failed in its quest to continue to run the trains.
"I celebrate every time a Scottish company wins a contract but we are prevented by Westminster and European legislation from awarding to a company because of its origin – we are not allowed to do that," he added.
"Our feelings are with First ScotRail and their employees, but we have managed to negotiate no compulsory redundancies throughout the life of this contract and at least the living wage of £8.65 per hour will be paid to every single person involved."
Mr Brown said a transport trade union representative would sit on Abellio's board to ensure employee rights were upheld.
The company, which operates train and bus services in England, will base its UK headquarters in Glasgow .
About 200 staff, including 150 existing FirstGroup workers and 50 new hires, will be located there.
Abellio chief executive Jeff Hoogesteger said the announcement marked a "huge day" for the company and vowed to reinvest all profits into improving the service.
Dominic Booth, managing director of Abellio UK, insisted there would be a "meaningful" number of £5 fares, which will increase to £6 and then £7 when they are used up.