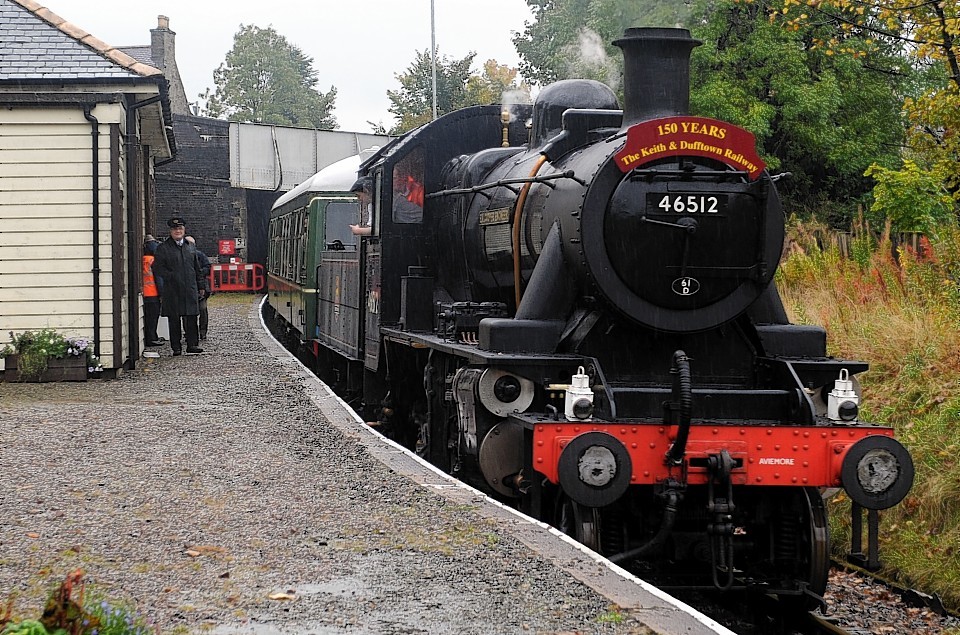 The romantic era of steam could soon be returning to railways in the Highlands and Grampian.
The new ScotRail franchise winner Abellio is planning to capitalise on the region's dramatic scenery with special tourist trains on selected routes.
The Dutch firm, which will take over the running of the rail service from Aberdeen-based FirstGroup in April, is thought to be looking at eight routes.
At the top of the list are the Highlands with the Edinburgh-Inverness line through Perthshire and the Cairngorms National Park, and north to Dunrobin Castle in Sutherland.
Steam engines could also be puffing along from Inverness to the Kyle of Lochalash and along the West Highland line from Glasgow up through Oban to Fort William.
Another possible option is the east coast line north of Edinburgh to Aberdeen.
Abellio Group chief executive Jegg Hoogesteger said: "We are aware the opportunity to experience rail travel by steam train is popular with people in Scotland and tourists. With effective marketing we believe the steam train experience will increase visitor opportunities."
The introduction of steam would complement the Dutch firm's plans for "scenic trains" on tourist routes, with upgraded carriages with windows aligned with seats so that the views are not obscured.
The use of steam engines on selected journeys is not new with tours laid on by specialist operators.
The most famous run is the Jacobite between Fort William and Mallaig that runs from the middle of May to the end of October every year.
VisitScotland chief executive Malcolm Roughead said: "Rail travel is an inspirational way to see some truly breathtaking parts of Scotland. We are delighted that Abellio has a keen focus on tourism."
Specialist operators are expected to run the services on Abellio's behalf. The company will have to find a way of introducing the trains without interrupting existing services.
Network Rail, which is responsible for the track, has warned that services would have to be cancelled to accommodate steam trains on the new line from Edinburgh to Galashiels in the Scottish Borders.