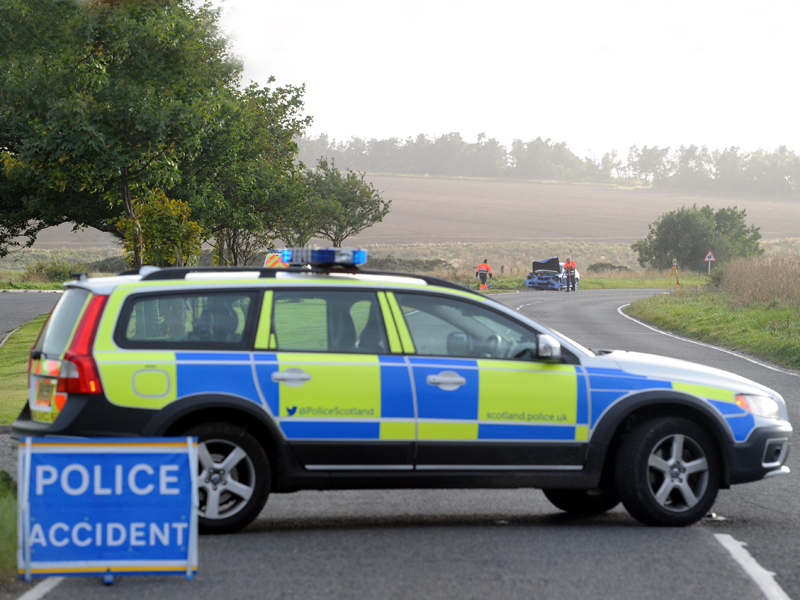 More people were killed on north and north-east roads last year than in any other part of Scotland.
Transport Scotland figures released yesterday showed 23 people died in Aberdeenshire, three in Moray and four in Aberdeen in 2013.
A total of 20 people lost their lives in the Highlands – 13 of them on trunk roads such as the A9 – along with two in Orkney, one in Shetland and one in the Western Isles.
Elsewhere, 16 people were killed in the Tayside police division area, 11 in Argyll and West Dunbartonshire, 12 in Dumfries and Galloway and 17 in the Lothians and borders.
The high fatality rate on north and north-east roads in 2013 coincided with a reduction in casualties over the 12-month period.
The total of 397 casualties in Aberdeen last year was down from 451 the year before.
In Aberdeenshire there were 622 casualties in 2013, in comparison to 692 the year before, while in Highland there were 617, down from 779 in 2012.
Conservative transport spokesman Alex Johnstone said the figures demonstrated the need for greater police activity.
"We need to realise that speed and road safety are two different things and while you can enforce speed by a camera you cannot enforce safety by automated means," he said.
"We need a higher police presence which is the only way to deter drivers from travelling at excessive speed on relatively poor quality A roads."
The figures showed there were 11,498 casualties on Scotland's roads in 2013 , down from 12,721 the previous year – a 10% fall to the lowest level since 1950 when records began.
The number of people killed fell by 3% on the previous year to 172 while the number of serious injuries decreased by 16% to 1,672.
Chief Superintendent Iain Murray, head of road policing in Scotland said the downwards trend in road casualties was "heartening" but there was still a lot of work to be done.
"Our communities continue to raise road safety and speeding as issues of concern and reducing road casualties and fatalities remains one of our top policing priorities," he added.
"As a result every officer is required and expected to contribute to this important area of keeping people safe."
Welcoming the overall figures, a Transport Scotland spokesman said it was spearheading a number of education programmes to encourage people to drive more safely.