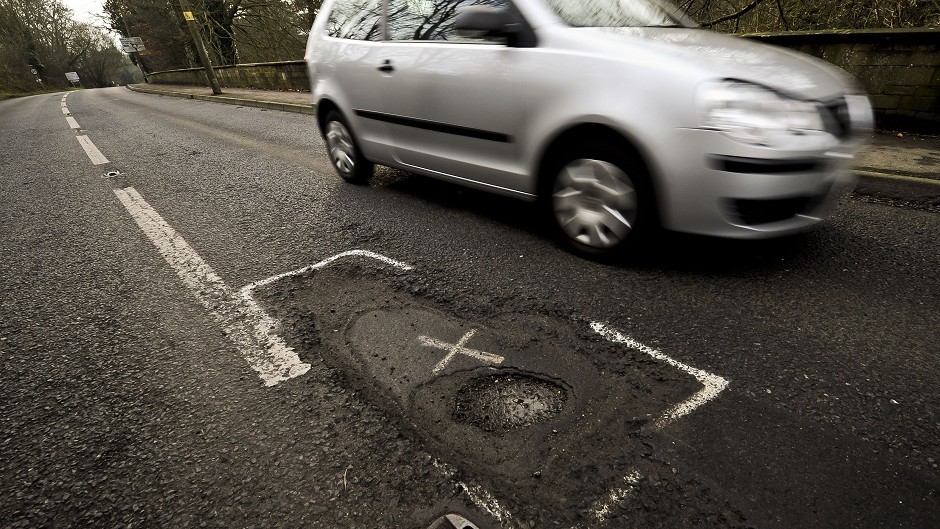 Potholes are becoming an increasing problem on UK roads, according to new research.
Figures obtained by LV=Road Rescue show more than 26,000 compensation claims have been made in the past financial year, an increase of 13%.
More than £5 million has been paid out in compensation to drivers in the past two years for pothole damage to cars.
In the north, Highland Council has received claims worth £95,405 for pothole damage since January 2012 and paid out £4,208.
However, the number of claims submitted has fallen during that time with just 22 so far in 2014 compared to 80 in 2012.
Orkney Islands Council, in contrast, has received no claims for compensation in either of the past three years.
Earlier this year, it was revealed the amount of money spent by Scottish councils on repairing potholed roads had soared since the SNP came to power seven-years ago.
Over that period, 18 out of 26 councils that responded to freedom of information requests spent more than they were allocated for road repairs.
Aberdeenshire Council had the largest overspend – £136.7million, compared to a total budget of £120.3million.
In March of this year, Aberdeen City Council announced it would spend £2million on resurfacing streets.
Councillors also agreed in May to set aside part of a £6million underspend for 2013-14 for road and pavement improvements.
Conservative councillor Ross Thomson has previously called for a national pothole repair fund to be set up by the Scottish Government.