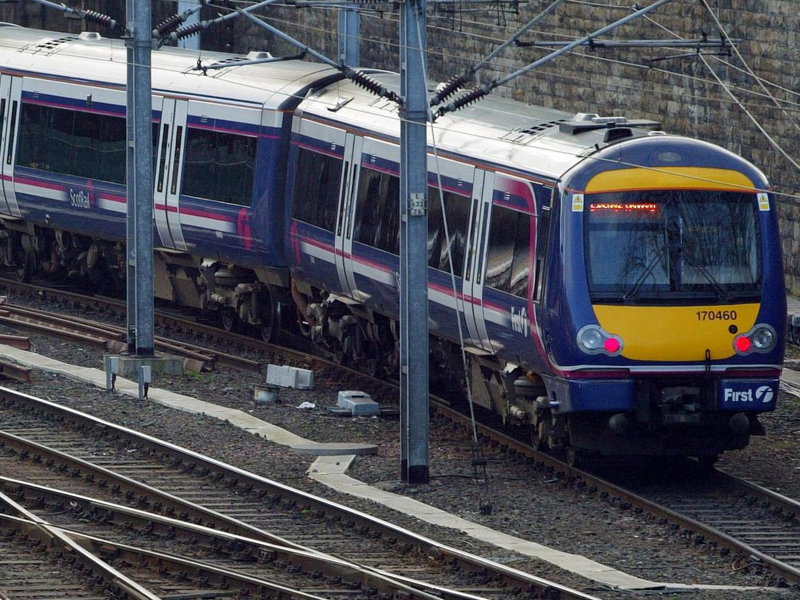 Commuters will face a 2.5% increase in rail fares from the New Year after ScotRail adjusted its prices for 2015.
The cost of a peak-time journey – used by 60% of passengers – will go up by 2.5%, while off-peak tickets will remain pegged at 2013 prices – as long as inflation remains below 3.5%.
As a result, the average ScotRail fare will go up by 1.9%, lower than the 2.5% increase being imposed on train passengers in England.
Transport Minister Derek Mackay said the changes will help to encourage travellers to move from road to rail travel, with 86million passenger journeys being made on the Scottish train network last year.
Mr Mackay said: "The work being done between the Scottish Government and First ScotRail to bear down on fares will draw even more people out their cars and onto trains," he said.
"We have already negotiated a cap on peak fares in 2014 and 2015 to ensure they do not rise beyond inflation levels; this is lower than fares increases across the border.
"In addition, off-peak fares are being frozen at 2013 levels for as long as inflation stays below 3.5%."
He added: "The next ScotRail franchise will bear down even further on rail costs for passengers, ensuring fares remain below inflation.
"It will also see regulated off-peak fares restricted to 1% below inflation from 2016. This will offer real benefits to passengers across the Scottish rail network by spreading demand throughout the day which, in turn, will increase efficiency."
When Dutch firm Abellio was awarded the franchise in October, it pledged rock-bottom advance prices that will all passengers to travel between Aberdeen, Inverness and the central belt for as little as £5.