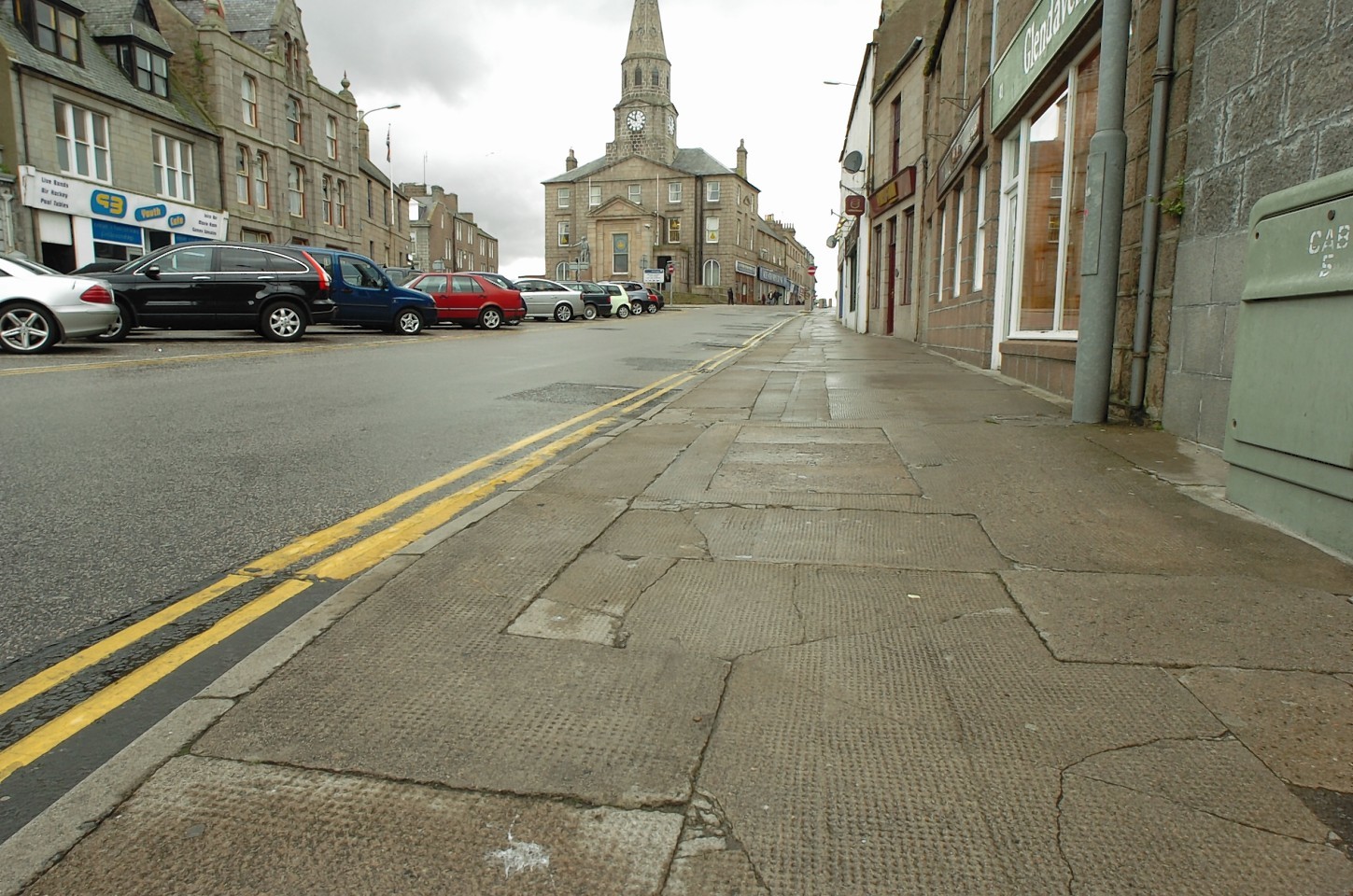 Motorists left with damaged cars after hitting the north-east's worst potholes are successfully claiming back tens of thousands of pounds in compensation from local authorities.
Drivers have received £83,846.01 from Aberdeen City Council while Aberdeenshire Council paid out around half that amount – £43,087.84.
The figures have been released by the Scottish Conservatives and cover payments made between 2009 and 2014.
Across Scotland, councils paid out £2.7million, with Glasgow accounting for more than half the payments.
However, the level of compensation has reduced year-on-year – which councillors put down to greater investment in infrastructure and the realisation that the quicker the holes get fixed, the better.
The Scottish Conservatives published the figures in a repeated call to create an additional pothole fund to help councils catch up with long-standing road repairs.
Scottish Conservative transport spokesman Alex Johnstone said: "A pothole fund would be a major step forward in helping councils to finally get our roads up to a better standard to benefit motorists across the country."
Chairman of Aberdeenshire Council's infrastructure services committee, councillor Peter Argyle, said the council had invested more money on its roads every single year.
In 2009/10, insurance companies paid out £10,649.59 to drivers who suffered damage on roads in the Shire. The figure reduced to £7,314.35 in 2013/14.
He said: "Across the region, we have enough road to stretch from Aberdeenshire to Damascus. Our rural communities depend on safe routes and it's important we keep them effectively maintained."
Councillor Gordon Cowie, deputy of Moray Council's Infrastructure Services Committee, said it clicked early on that repairing potholes as soon as possible could make savings in the long run.
Moray Council was just one of a handful of authorities who paid out less than a grand over the last five years, coming in at just £905.69.
In Aberdeen, the compensation payout reduced from £25,967.64 in 2009/10 to just £212.10 in the last year.
Councillor Neil Cooney, convener of Aberdeen's Communities, Housing and Infrastructure Committe, put the significant reduction down to investing in new machinery two years ago.
Across Scotland, Renfrewshire had the second highest total at £199,679.52, while Dumfries and Galloway awarded drivers £117,395.42 over the last five years.