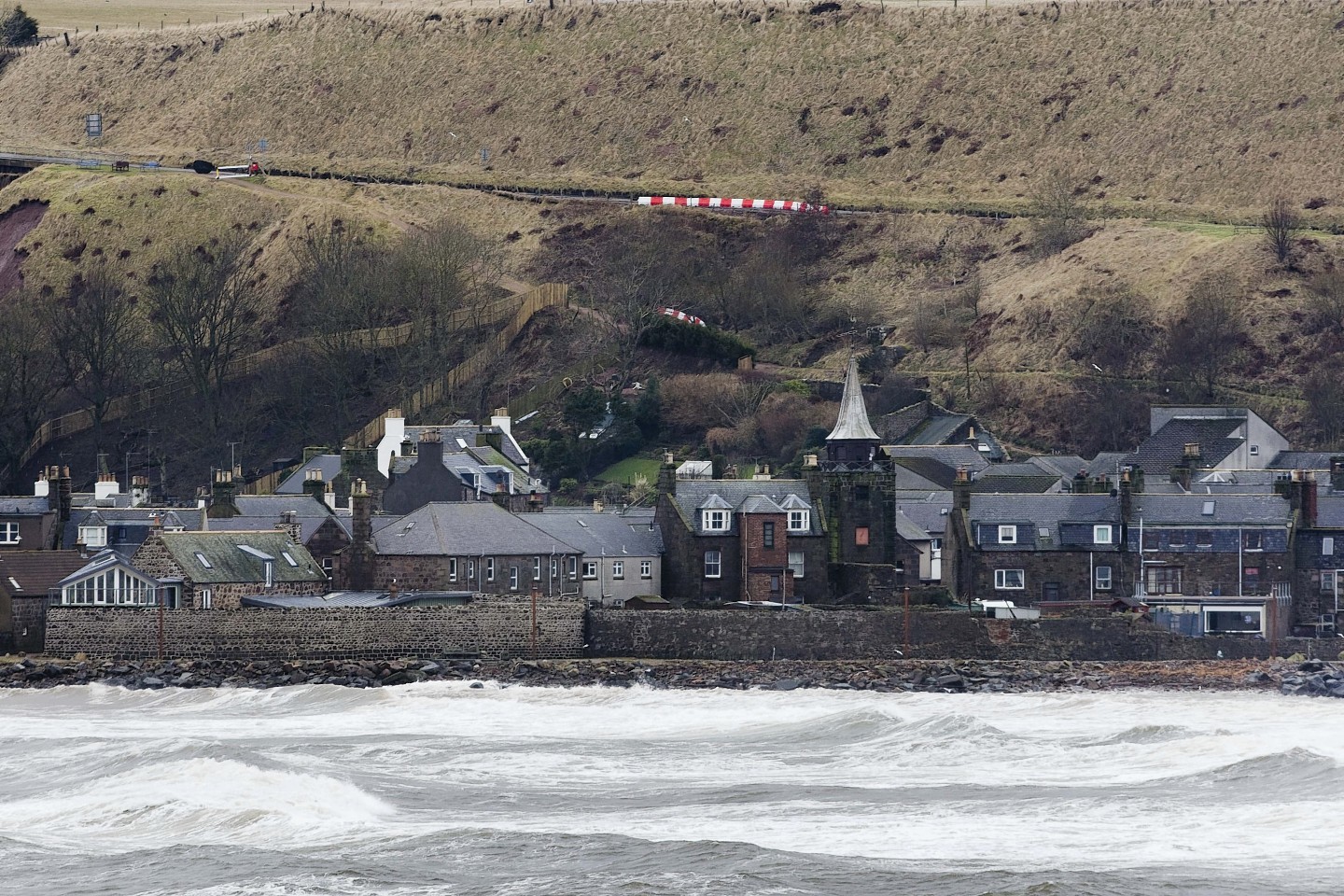 A new review of weight restriction on a scenic Mearns coastal route has been suggested as a way of ending a dispute over a tourist land train.
The idea was tabled after Aberdeenshire Council announced Bervie Braes – at the south end of Stonehaven – would be closed to walkers for almost two months.
Work to transform the existing braes footpath into a 10ft wide shared-use walk and cycle route between Invercarron Cottage and Redcliff is due to start today.
The Stonehaven Town Partnership (STP) wants its Stonehaven Land Train to be able to use the braes en route to Dunnottar Castle, but at the moment there is a three-tonne weight restriction.
The limits were enforced after £3.3million of stabilisation works at Bervie Braes prompted by a 2009 landslip.
The train was launched last summer to transport tourists to local landmarks in and around Stonehaven.
STP chairman, Douglas Samways, said: "Anything that improves the path of the walkway and access for the cyclists and so on is to be welcomed but we would still hope to continue our discussions with the council on plans to enable the land train to use the Bervie Braes in the future."
Planning secretary for Stonehaven Community Council, Phil Mills-Bishop, has now suggested the braes be subject to an independent review of weight restrictions to settle the argument between the STP and the council.
He said: "We have always campaigned to get the Bervie Braes opened on a more direct basis in both directions.
"We do appreciate what concerns Aberdeenshire Council have on weight restrictions. We have tried to be pragmatic about it. It is very hard to go against what the council are saying.
"I would welcome some kind of independent review on this weight restriction. I think the community council as a whole would welcome that.
"We welcome of course the cycling and walkway development."
Work is expected to be completed on the braes by Friday, March 20.
The Bervie Braes are open to one-way traffic between April and October.
An Aberdeenshire Council spokesman said the weight restrictions were put in place to safeguard public safety but that the local authority was "happy to take on board" the STP and community council's suggestions.
He said: "We were aware of the desire to see the weight restrictions dropped."