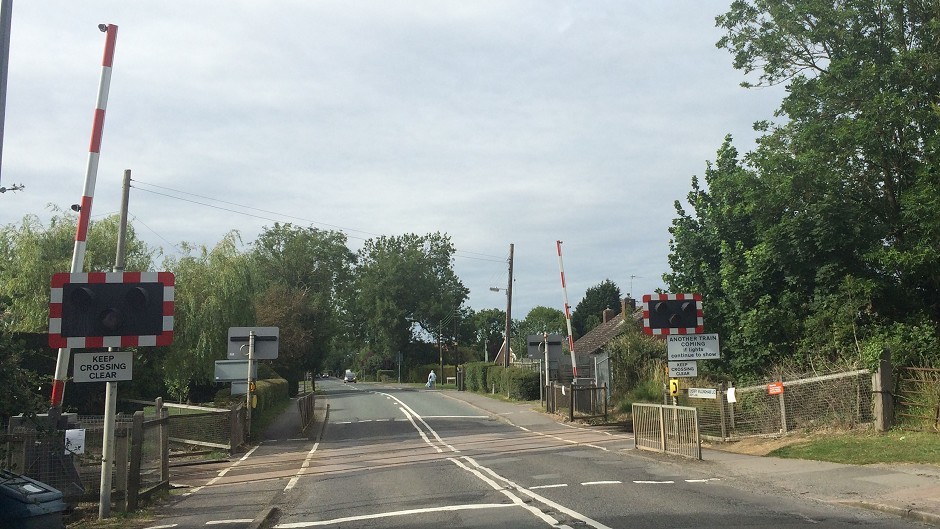 Walkers and safety campaigners are on a collision course over calls to open up level crossings to pedestrians.
Ramblers Scotland wants an amendment to Scotland's right to roam laws to make it easier to cross railway lines on foot.
However, fears have been raised about the dangers of allowing greater access to the tracks.
One woman who spent six months in a coma after a car accident at a crossing in the far north of Scotland said it was "too risky" – and that more action was needed to keep the public away.
Network Rail, which is responsible for infrastructure on the railways including level crossings, said it was committed to reducing use rather than increasing it.
The row broke out just days after British Transport Police launched a campaign to crack down on risky behaviour at level crossings, and follows a string of serious accidents in the north in recent years.
In 2007, two teenagers died after the car they were passengers in was hit by a train at Delny level crossing in Easter Ross.
Three pensioners were killed when their car was struck by a train at Halkirk in Caithness in 2009.
Seven years earlier, Sarah Jappy from Reay was thrown from her Ford Fiesta when it was hit by a train at the same crossing.
Then 26 and pregnant, she recovered from her injuries in time to give birth naturally.
Last night she said she had grave concerns about encouraging more people onto the tracks.
"I don't think that level crossing are safe when you are in a car or walking," she said.
"There are obviously klaxons and so on but people might take chances and if you are in the middle of it when a train comes then you are too late.
"It's too risky to be taking chances. I would like to see full barriers at every crossing to stop anyone getting onto the tracks."
At present there are public rights of access across about 150 of Scotland's 600 level crossings.
The remainder are classed as "private" crossings and walkers are technically committing an act of trespass if they cross the tracks.
Ramblers Scotland convener David Thomson said the current laws were causing "confusion".
The group wants clarity on the crossings as part of a consultation to mark the 10th anniversary of Scotland's right to roam legislation.
Mr Thomson, said: "In Network Rail's view, any member of the public using the crossing is committing criminal trespass.
"We believe the current Scottish Government consultation on land reform is an ideal opportunity to resolve this issue."
He said the crossings were already being used by walkers, cyclists and horse riders, with thousands reliant upon them in some locations.
"In some cases the crossings pre-date the construction of the railway as they were existing established paths," he added.
"In rural areas the nearest point people can cross could be many miles away and therefore these private crossings have immense importance both to local communities and also to those enjoying outdoor recreation."
A Network Rail spokesman said: "The incorrect use of level crossings is one of the main risks to rail safety and a leading cause of fatal accidents on the railway.
"Network Rail is committed to closing crossings where we can and we do not build new crossings into the railway. Our aim is to steadily reduce level crossing use rather than increase it."