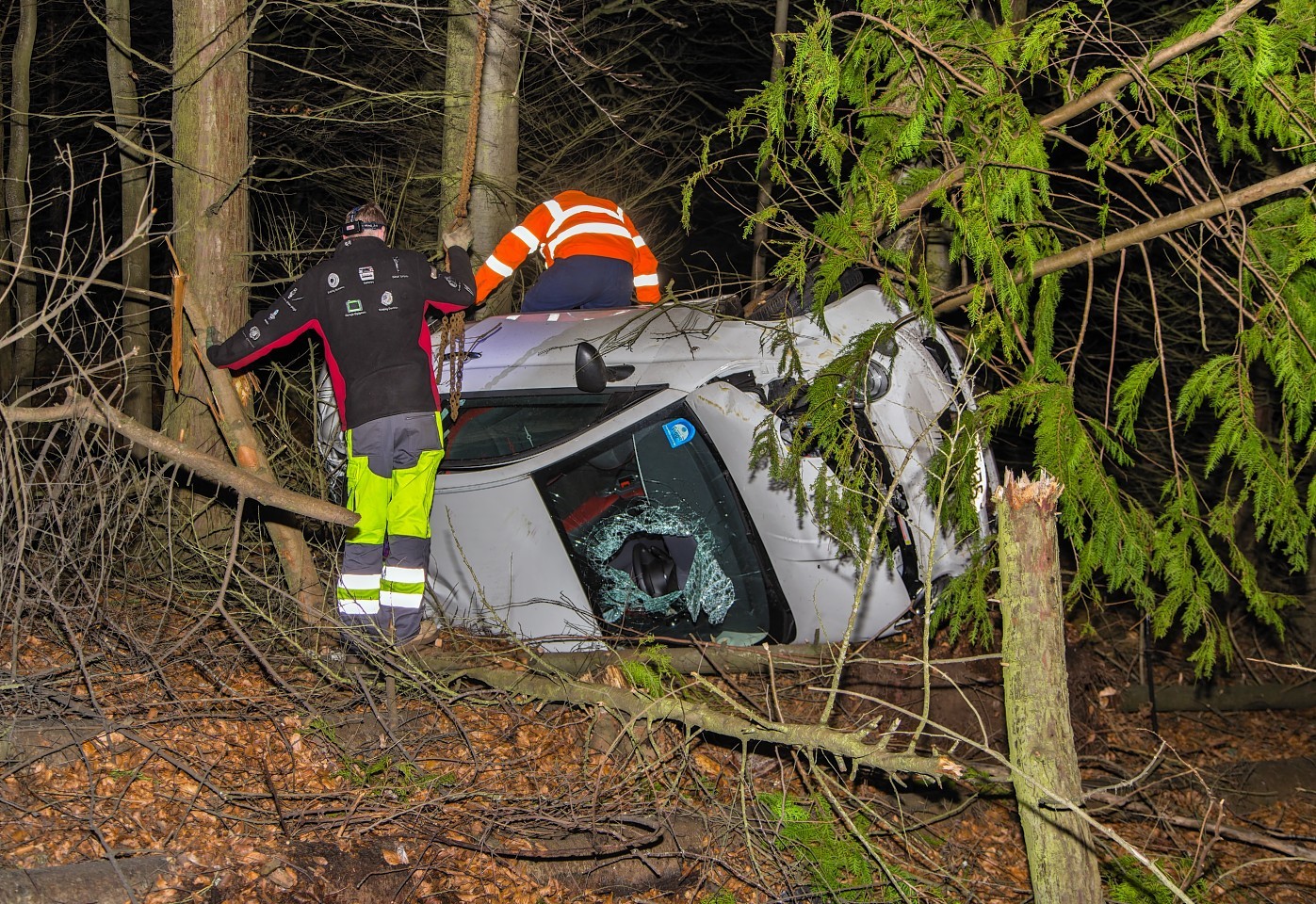 Homes in Moray were left blacked out after a high performance saloon car crashed into an electricity pole on the region's busiest road.
And a woman was taken to hospital after an earlier crash on the Elgin-Forres stretch of the A96.
The road was closed for a total of about three hours.
About 20 homes were left without power after a grey Mitsubishi Lancer Evolution smashed into an electricity pole.
No one was hurt in the accident between Alves and Forres but the powerful, turbocharged all wheel drive saloon was left badly damaged.
The crash happened early on Saturday morning.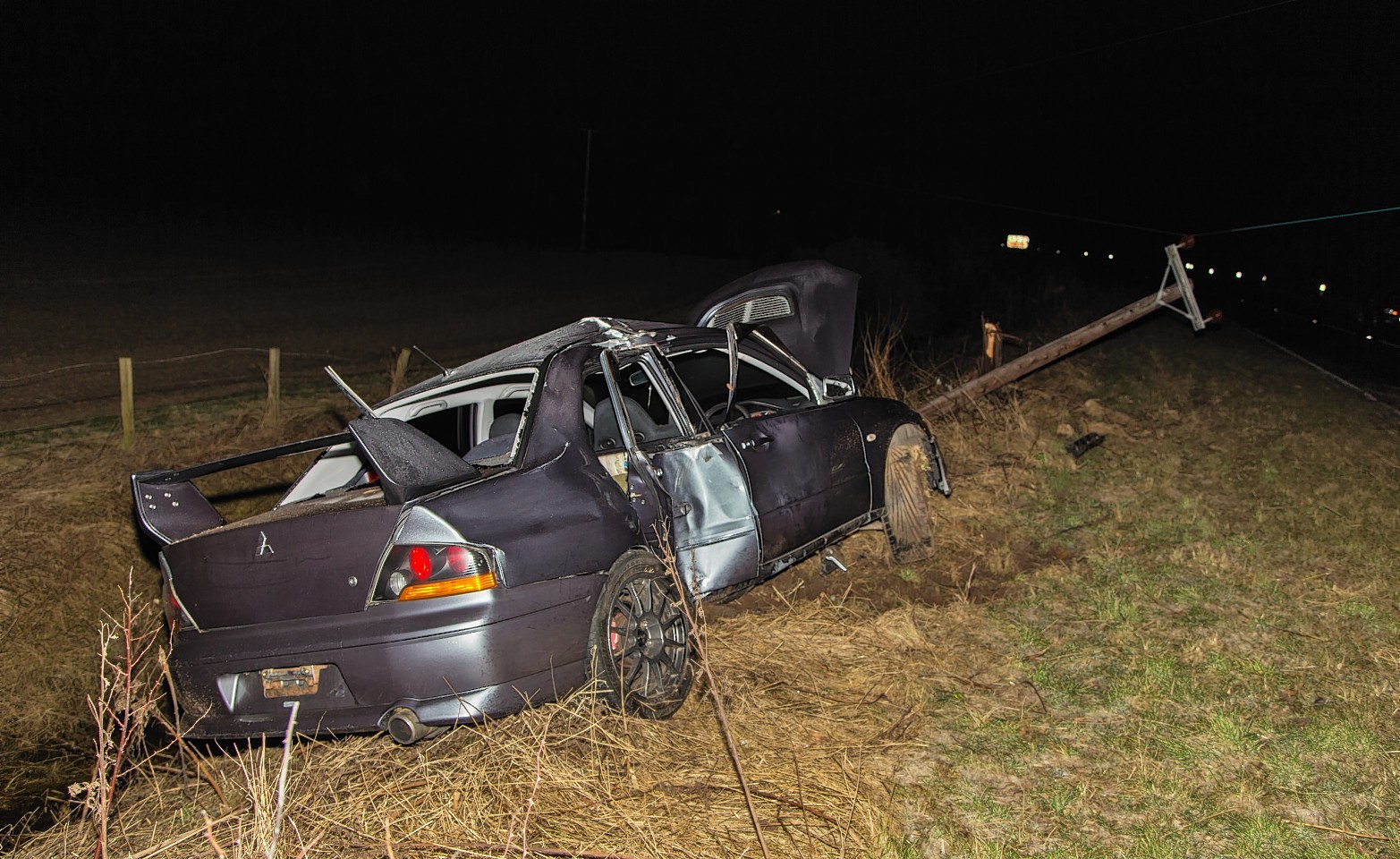 The road was blocked until 2am as Scottish and Southern Energy (SSE) engineers carried out repairs.
An SSE spokesman said: "We were informed that a vehicle did strike one of our poles, a wooden pole quite close to a road. There was quite a small number of customers affected, only 20.
"We don't know anything about what happened to the car. We haven't heard anything about that. We managed to get all 20 customers back on by 4.30am."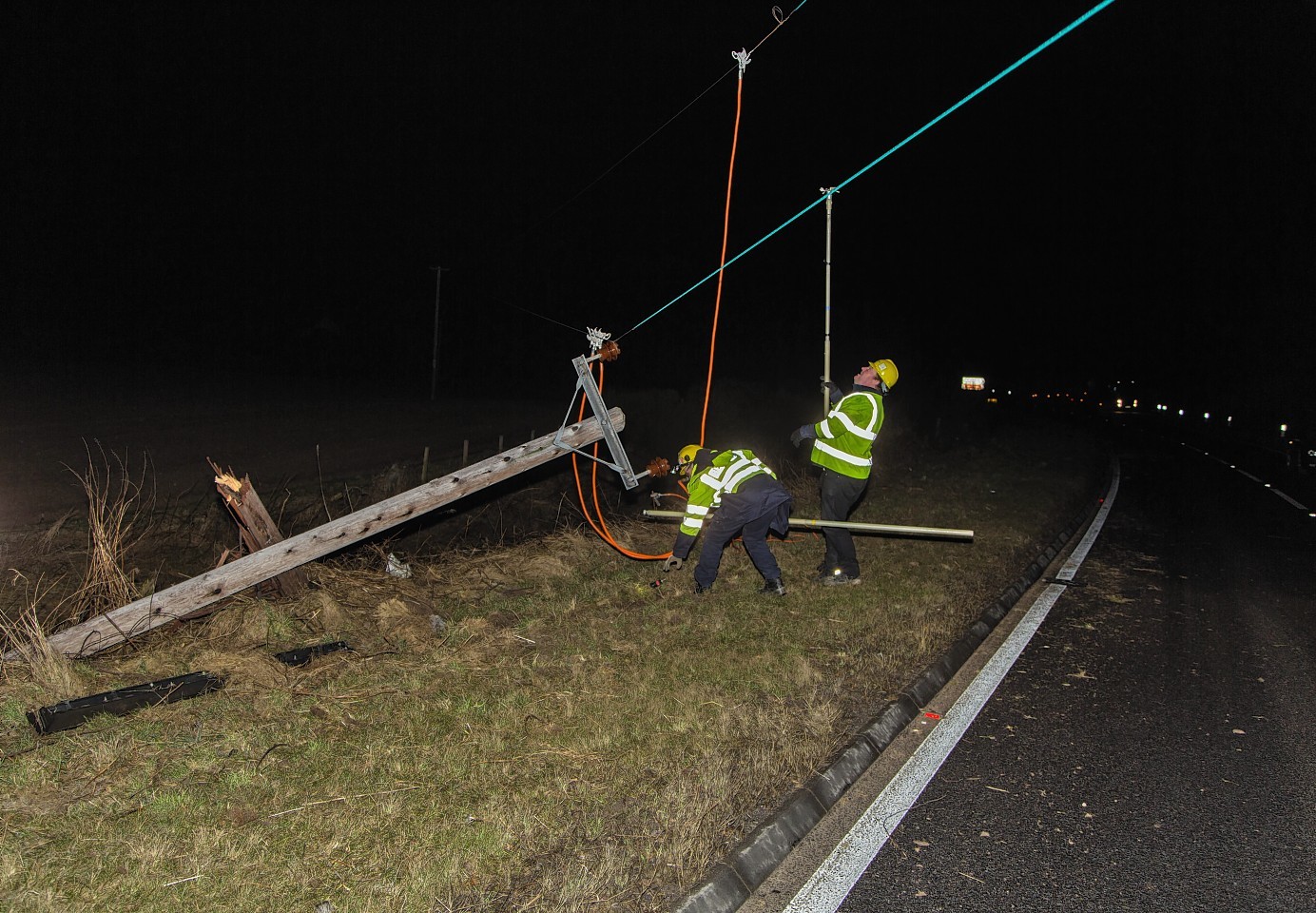 He added that the impact of the collision to the pole may have caused the power to shut down automatically.
He said: "It is obviously bad but it was out of our hands. No wires came down, it was just damage to the pole. I think they did replace the pole."
Meanwhile, a woman was taken to Dr Gray's Hospital in Elgin after a white Fiat 500 left the A96 Aberdeen-Inverness road at Alves Wood, just west of the junction with the B9013 Newton-Burghead road.
She suffered minor injuries in the accident, which happened late on Friday night.
The car was left lying on its side in woodlands with its windscreen smashed.
A police spokeswoman said: "We got the call at 11.42pm, we opened the road at about 2am."