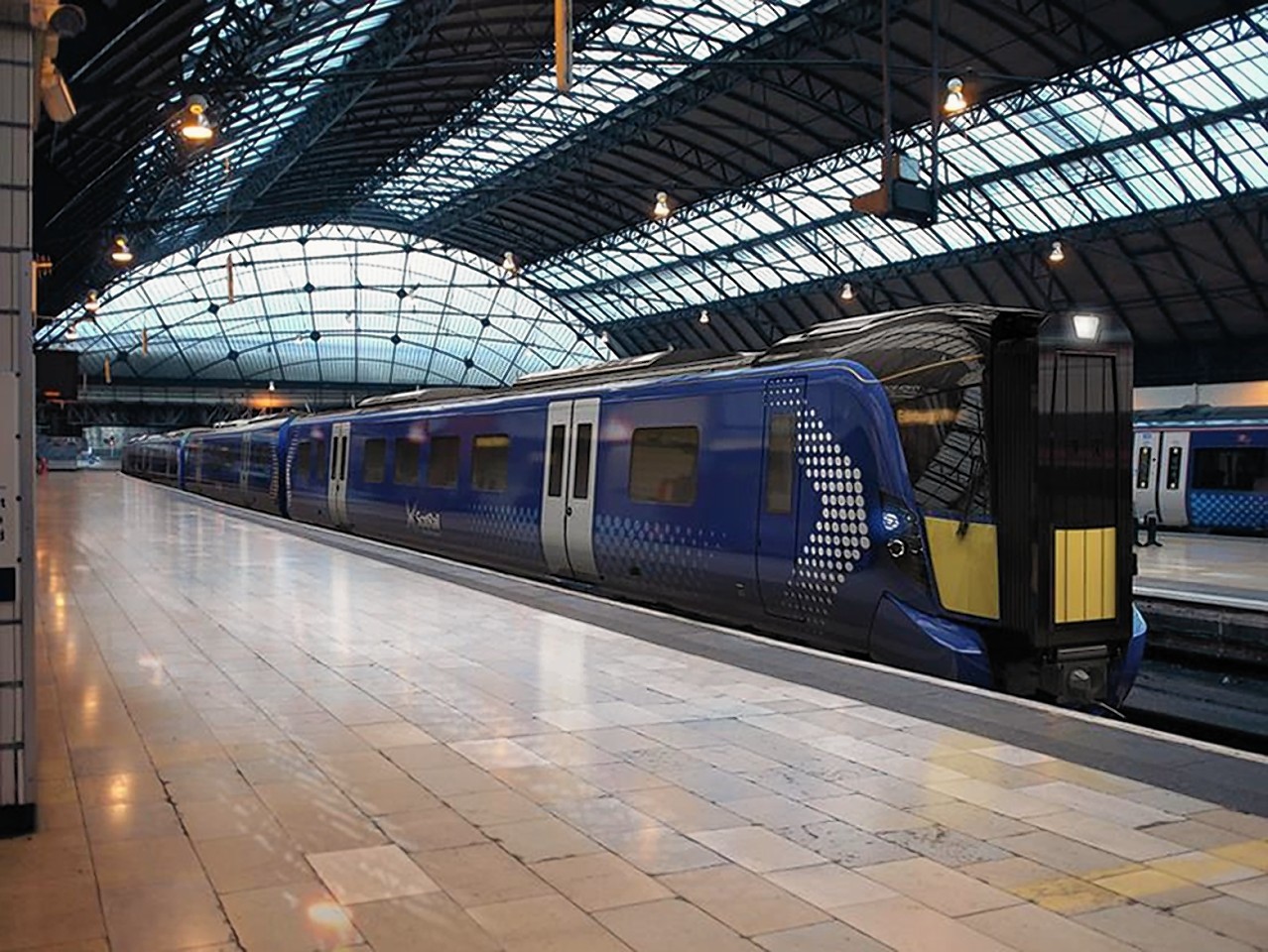 The soon-to-be operator of Scotland's rail services, Abellio, has defended its plans to treat the central belt to spanking new trains while the rest of the country has to make do with models that are up to 40 years old.
The news comes on the same day Holland's Abellio revealed the line-up for the executive team that will manage ScotRail, just two weeks before it is due to take the helm of the franchise.
Abellio, which takes over from First Group on April 1, earlier struck a deal that will see Hitachi build 70 faster, quieter trains for the fleet, with the designs for the new rolling stock unveiled last week.
The trains, which are slated for delivery in summer 2017, will not be seen in Aberdeen, Inverness, or anywhere else in the north, however.
They will only service Scotland's busiest route, between Edinburgh and Glasgow via Falkirk.
Abellio spokesman Cameron Jones said the new trains are being designed specifically to run on the improved electrified route between Edinburgh and Glasgow, a huge infrastructure project that's been going on for years.
All bidders for the franchise, which was awarded by Transport Scotland, had to agree to bring in new trains for that route, but Mr Jones said Abellio was picked because it managed to cut a deal first, and gave the government a guaranteed price for the trains.
Abellio, which will run ScotRail for the next 10 years, leapt to the defence of its plans for other routes, which will get 30 to 40-year-old trains that have been subject to "major" refurbishment.
He said the company will spend about £60million on fitting the trains — about 24 in total — with wi-fi, air conditioning, new doors, easy-access toilets and new interiors before they hit Scottish tracks.
He rejected suggestions that older means slower and dirtier, reiterating Abellio's commitment to reducing journey times across the whole of Scotland's rail network, and reducing carbon emissions by 35%.
The trains to be upgraded are high-speed trains (HSTs) that currently operate in England, but will be rolled out in Scotland in December 2018.
"It's not the age of the rolling stock, it's what's done to it, and it's certainly faster and higher-quality than what's operating between the cities now," he said.
Councillor Thomas Prag, who was appointed vice chairman of the Highlands and Islands Transport Partnership (Hitrans) in September, backed Abellio's approach, saying the trains intended for the central belt are suburban commuter trains, which are less appropriate for longer distance journeys.
"While the trains they're planning to use (in the north) are old, they're actually a different type of train. They're high-speed trains … like the longer distance ones to the south," Councillor Prag said.
"It is old stock, but rail stock lasts a very long time and it's much better to have stock that's designed for long distances and gives better comfort," he added.
Orkney councillor James Stockan, who serves as Hitrans' chairman, said the trains will be a big step-up in comfort for business and leisure traveller alike.
Derick Murray, director at the North East of Scotland Transport Partnership (Nestrans), said the new Hitachi trains couldn't run in the north east due to "the lack of electric wires here." Therefore, the refurbished models are the "best option available."
Meanwhile, Abellio's Mr Jones said the Dutch company is not concerned that a number of the executive positions at ScotRail are being filled on an interim basis so close to the handover date.
Temporary appointments have been made for roles of commercial director, sustainability and safety assurance director, and business transformation director, but Abellio hopes to firm up the team with permanent appointments by the end of the month.
Overall, the executive team contains a number of familiar faces.
Current ScotRail managing director Steve Montgomery will retain the role after Abellio takes over.
Mr Montgomery has 25 years of industry experience, and has held various senior roles at ScotRail, including the operations and safety director post.
Four other members of the ScotRail management team will also stay on.
Abellio UK managing director Dominic Booth said: "It is well recognised that ScotRail has been a successful franchise under the leadership of the current team.
"Whilst Abellio are extremely ambitious and have committed to significant improvements, these will be delivered by building on the good work done by ScotRail in recent years; we're not about starting from scratch.
"One of our aims in transition to the new franchise is to avoid distracting everyone too much from the important 'business as usual' of delivering ScotRail services for customers.
"Therefore the best way to start the new franchise is with some strong continuity combined with a fresh perspective and some new faces.
"Our priority throughout the appointment process has been to build a team that will deliver our vision for the future of rail travel in Scotland."