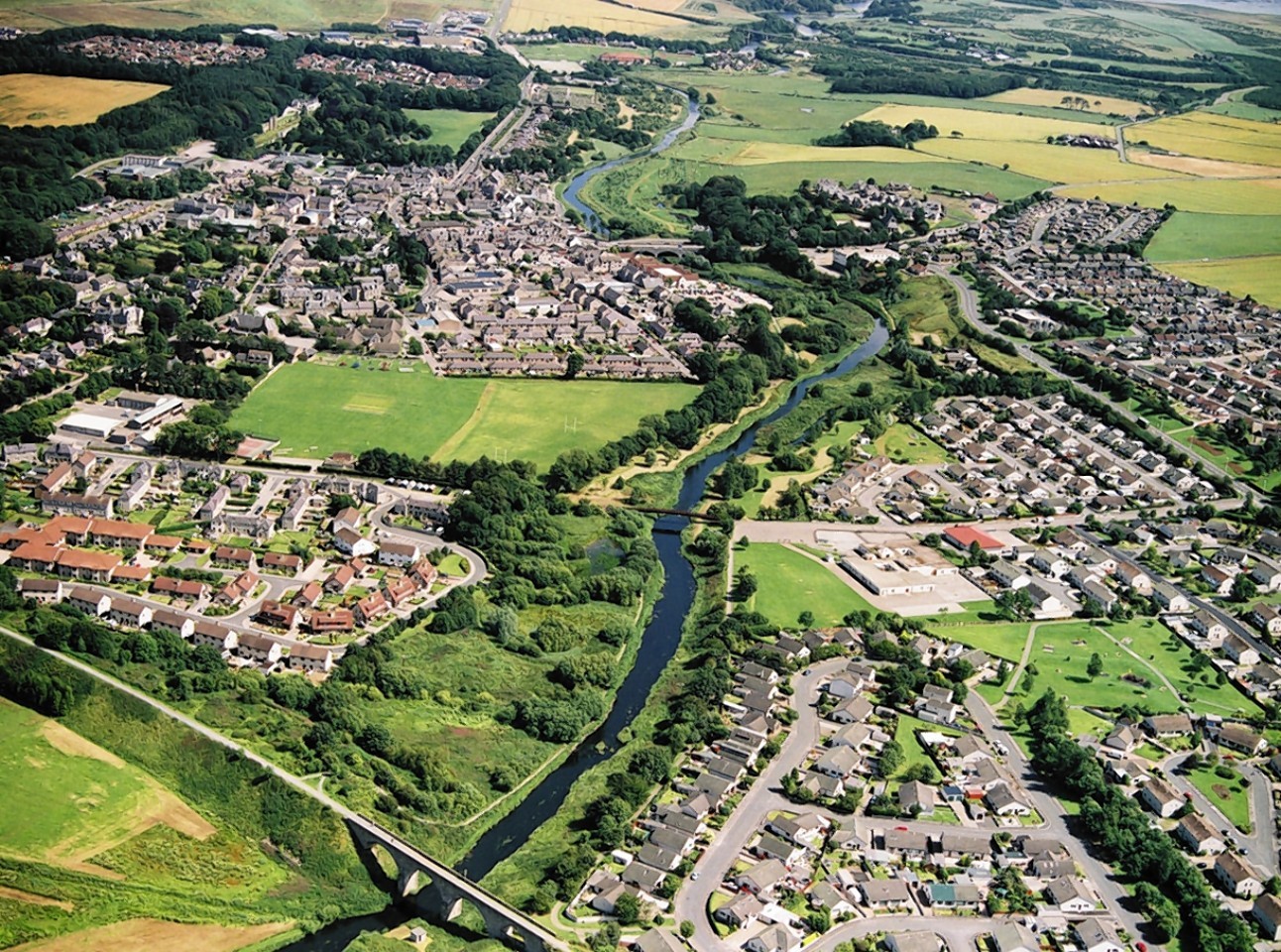 Ellon's railway line could be reopened as part of the City Region Deal, the Press and Journal can reveal today.
The ambitious plans to reinstate the 14-mile track, which would run to Dyce, were first put forward earlier this month during talks on the £2.9billion deal for the north-east.
The Democratic Independent Green Group (Digg) – made up of councillors Martin Ford and Paul Johnston – has since written to council leader Jim Gifford and opposition group SNP leader Hamish Vernal seeking cross-party backing for the idea.
Now the SNP has voiced their support, and hailed the City Region Deal as the "golden opportunity" to tackle congestion on the north-east's roads.
Mr Ford said he was pleased to attract the SNP's support, and pointed to the success stories of other former rail lines that have been rebuilt across Scotland – including the 30 mile Borders rail link due to open later this year.
Under the plans, a number of intermediate stations could also be reopened, but would be considered during a cost/benefit analysis.
Mr Ford added: "We believe the City Region Deal offers the best prospect for taking rail reopening to Ellon onwards from being an aspiration to making it a reality.
"A station at Ellon would not just serve the town, but act as a park and ride station for Fraserburgh, Peterhead and central Buchan.
"Although there is a desire to reopen the line further than Ellon, we are proposing just the Dyce to Ellon section at least for the time being. We believe this section of route offers the best chance for a successful new railway and is the most practical option."
Next week, Nestrans will launch a feasibility study into re-establishing a rail link to Buchan.
Ellon SNP councillor Rob Merson said: "I am in no doubt that a convenient, direct rail link to the heart of Aberdeen, and beyond, from north of the city would be heavily used by people from Ellon, Peterhead and Central Buchan, and now is the time to start progressing this."
Earlier this month, members of Aberdeen and Aberdeenshire councils approved proposals for a £2.9billion deal for the north-east, signalling a commitment to open direct talks with the UK and Scottish governments to fund infrastructure improvements over the next 20 years.
Deputy council leader Martin Kitts-Hayes said last night: "We are in favour of any transport that reduces congestion on the roads from Aberdeen to Peterhead, and elsewhere. The issue is about finance."