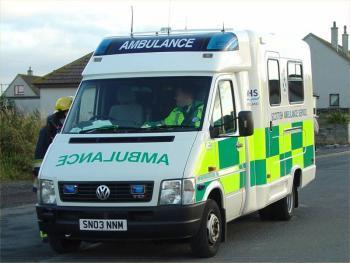 A cyclist was taken to Aberdeen Royal Infirmary this morning following a collision with a car on a city road.
The 27-year-old was rushed to hospital with a suspected leg injury after colliding with a white Ford Focus at Queen's Cross roundabout, in the city's West End, at around 8am.
A police spokeswoman said: "She was a 27-year-old female and was taken by ambulance to ARI with a suspected leg injury."
An ambulance spokeswoman said: "We got the call at 7.54am, it was a car versus a cyclist and we took the cyclist to hospital."
The road was not closed following the incident.