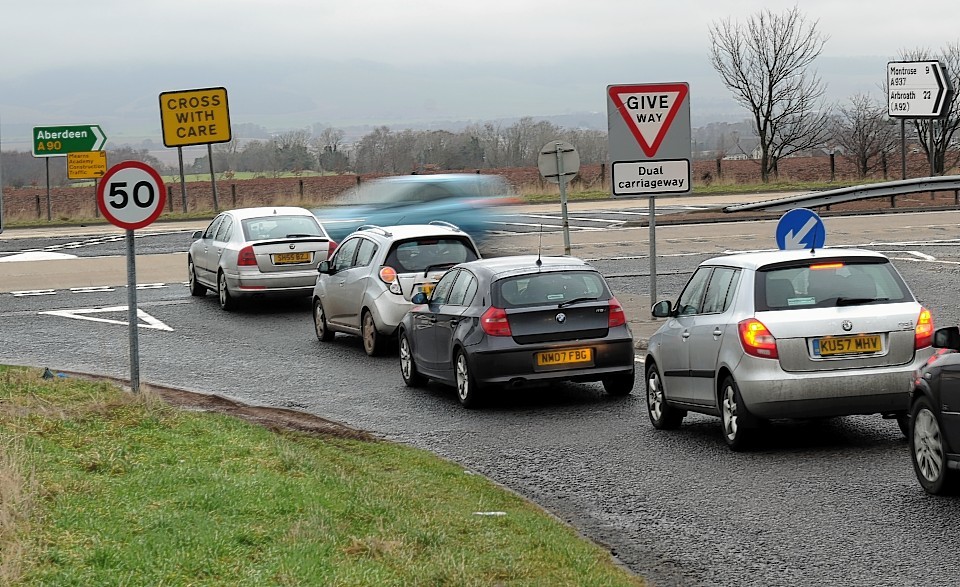 Campaigners have renewed their calls for action to be taken to improve the notorious Laurencekirk junction.
Locals said they lived in fear due to the dangerous junction for "too long".
Montrose florist Jill Fotheringham – who met with Transport Minister Derek Mackay earlier this week – has been calling for a flyover for about 10 years.
She said she felt "physically sick" when she heard about yesterday's accident.
"I am absolutely devastated that this has happened, the very day after I met with the transport minister," she added.
"My thoughts are, very much with all involved at this time. I feel we have failed and some people should be hanging their heads in shame today."
Lillian Cruickshank, 61, a sheltered housing officer for Aberdeenshire Council in Laurencekirk, said: "It was time we had a flyover long ago. For too long there have been too many accidents.
"Old folk are terrified to go out the bypass. How many people are going to get killed or injured before they do something?"
Her daughter, student Georgia Cruickshank, 20 – also of Laurencekirk – said: "They say it is the drivers, but it is not just the drivers it is the junction. When I'm going out I take the slip road, and even then it is not great."
And a Marykirk resident, who did not want to be named, said: "I know they put out a 50mph there but they need to put a flyover or something to stop that from happening.
"They are putting more houses up in Marykirk and Laurencekirk and they need to be thinking ahead and it is only going to be getting worse."
Transport Scotland has vowed to address the concerns of the people of Laurencekirk through the Access to Laurencekirk study, which looks at various ways of improving the junction.
A spokesman added: "As police investigations are on-going it would be inappropriate for us to comment further at this time.
"We are aware of the sensitivities at this location and will meet Police Scotland and our operating company to obtain more detailed information on the accident."