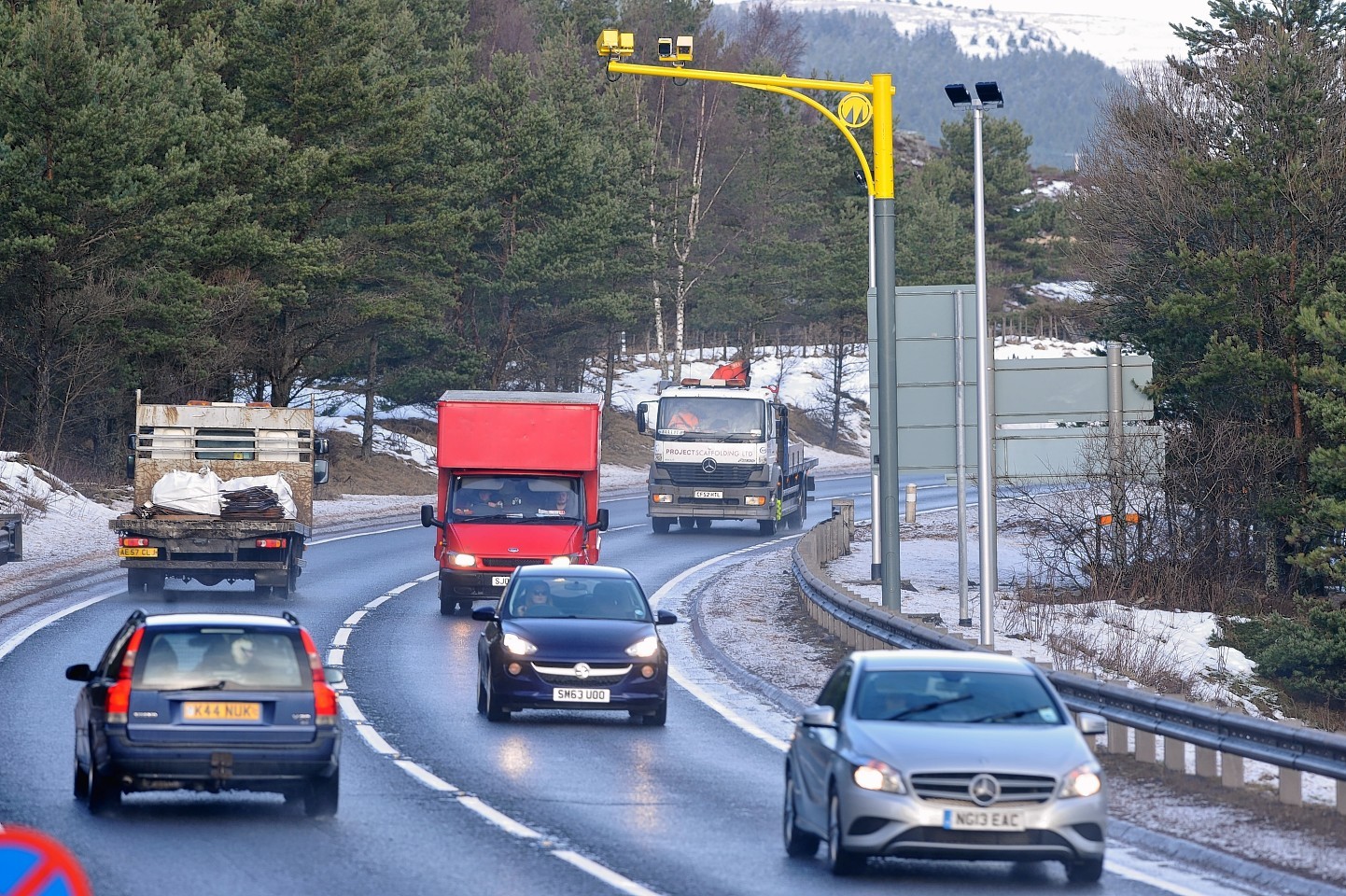 The Scottish Government has vowed not to bow to public pressure and remove the controversial average-speed cameras from the A9.
The SNP administration at Holyrood is convinced the "yellow Vultures" are improving safety on the notorious route and say lives are too important to scrap the £2.5million scheme.
Transport Minister Derek Mackay underlined the commitment to the cameras during private talks with business leaders in the Highland capital who claim they are costing them money.
As the first anniversary of their installation looms, companies said the "geographic barrier" created by slower travel had lost them trade and contracts.
But Mr Mackay said: "The fact that average-speed cameras have brought down, drastically, excessive speeding and speeding overall has increased confidence in the A9.
"According to the samples and the polls I've seen, people feel safer. There is a slight increase in journey, time but fewer incidents.
"I don't accept the argument that a loss of life or injuries are an acceptable price to pay for folk to make up five minutes in a journey.
"We will do everything we can to support business.
"I cannot accept that it is good for the economy for people to die, for people to be injured and for people to speed."
Inverness Chamber of Commerce's chief executive, Stewart Nicol, said the discussions with Mr Mackay had been "focussed and productive".
"We all want the A9 to be as safe as it can be and for the dualling to be completed as quickly as possible," he said. "There was a general acceptance that the cameras are here to stay.
"There was an acknowledgement that there is an impact on travel, both positive and negative. We agreed it was worth waiting to see a full year's statistics."
"None of us want to see another accident or injury on the A9. We believe there are incidences where business have suffered."
Mr Mackay said: "The priority is the dualling of the A9.
"With that multibillion-pound investment will come some disruption. That's a massive financial commitment from the Scottish Government.
"In the interim, it's important that average-speed cameras are there to try and improve safety. All the evidence I have is that they're working."