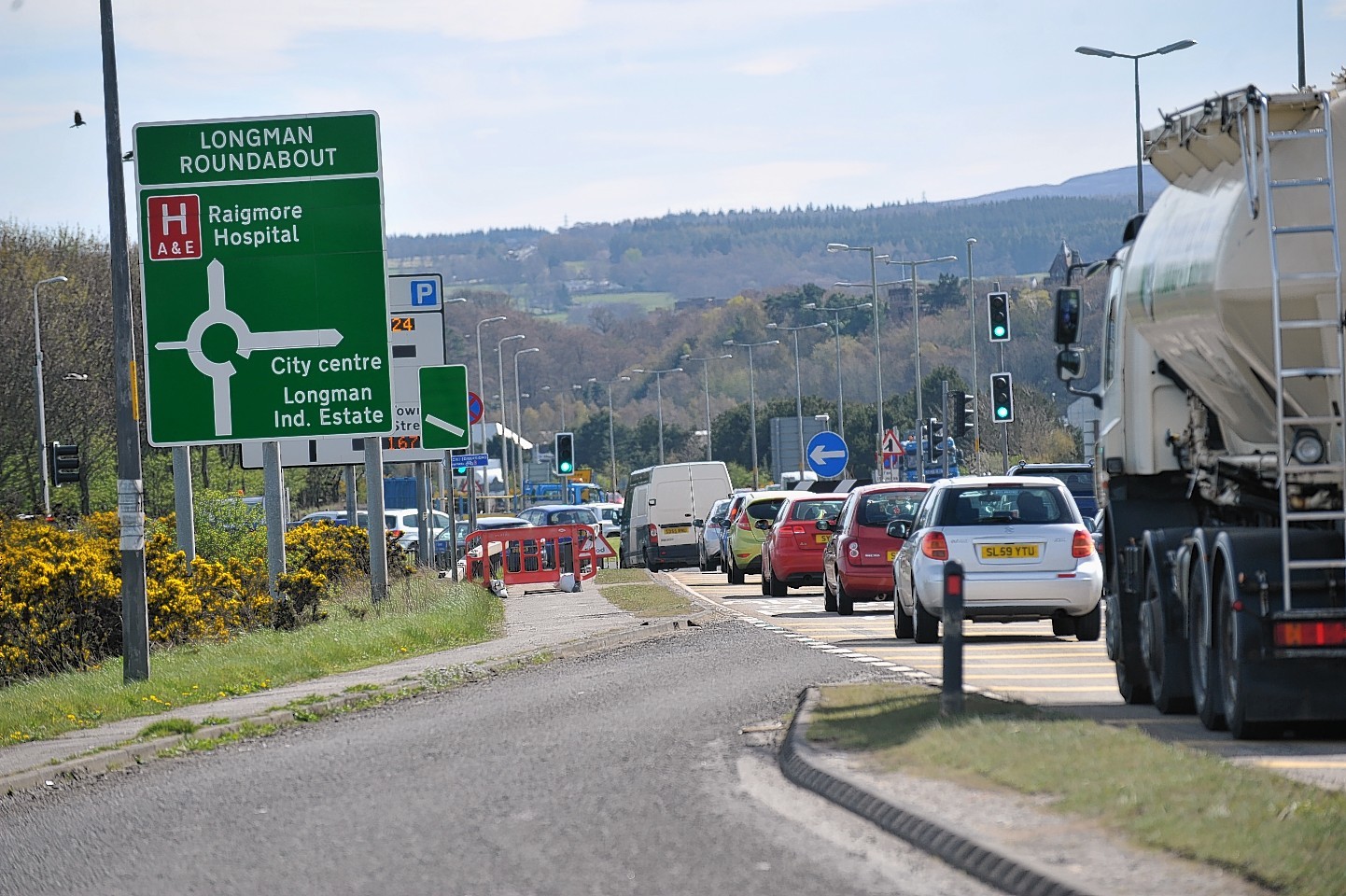 Controversial traffic lights at an Inverness bottleneck junction are to be adjusted in a bid to prevent regular gridlock.
Timings of the signals at the notorious Longman Roundabout will change as part of a trial next month.
The signals have sparked regular complaints from motorists since they were installed in 2013, with long tailbacks frequently forming, especially at peak times at the roundabout at the southern end of the Kessock Bridge on the A9.
Campaigners have called for the lights to be removed entirely – but Transport Scotland ruled that out last night after the lengthy assessment of the roundabout.
Transport Scotland's operating company manager, Jonny Moran said the agency had been "very aware" about motorist's concerns about the traffic lights.
He said: "Our analysis has shown that changing the timings of the signals will have a positive effect on traffic flows and we will trial the new approach at the end of the summer.
"Many people in the area have told us that they want the lights to be switched off permanently and we did consider this option. However, the assessment showed that the timing changes that we intend to trial delivered better results for all road users, especially at peak times."
The trial will begin in late August and run until the middle of September to avoid the peak tourist season.
A final decision on the lights will be made after statistics gathered during the trial are considered.
Local politicians welcomed Transport Scotland's announcement, saying it has been a considerable source of concern among constituents.
Inverness and Nairn MSP Fergus Ewing said he has been urging Transport Scotland to take action for some time.
He said: "I hope that when implemented they will result in an improvement, and would be keen to receive constituents thoughts on this when it is put into practice."
Roads campaigner and Highland MSP David Stewart has previously called for change, saying that the present situation is "causing a danger to road users, congestion and frustration".
He said: "At least Transport Scotland are still looking at all options and assessing some of them. To be fair, I will wait and see the outcome of this trial before deciding on the next course of action, but I still stand behind the three options for improvement I have made."