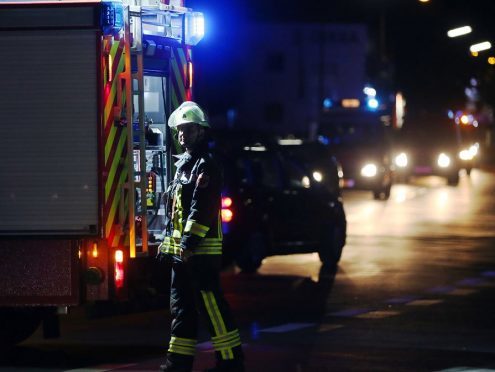 More than 20 people have been injured after a man wielding an axe and a knife went on a rampage on a German train.
Among them, three have been seriously injured.
Police have confirmed the attacker has been shot dead while trying to escape.
The incident took place on  a train Heidingsfeld, Wurzburg.
Wuerzburg police said on their Facebook page that three of the victims suffered serious injuries and one was slightly injured. Another 14 people were being treated for shock.
Police said there was not yet any information on the motive behind the attack, nor details on the identity of the attacker.
The train was on its way from the Bavarian town of Treuchtlingen to Wuerzburg, which is about 60 miles north-west of Nuremberg.