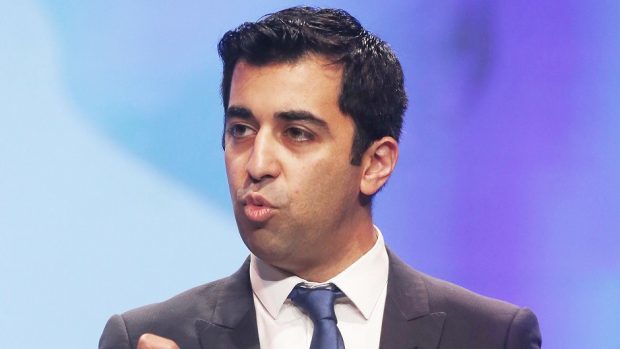 A freeze on ferry fares for the northern isles falls "far short" of promises made by the Scottish Government, the islands' MSPs have claimed.
Transport Minister Humza Yousaf visited Orkney and Shetland yesterday to announce the prices would be kept on hold for a second consecutive year.
But Tavish Scott and Liam McArthur said the move was "just not good enough" – reiterating demands for subsidised fares similar to those already in place in the western isles.
That will now not happen until 2018 at the earliest.
Nicola Sturgeon promised to look at introducing a variant of the subsidy – known as the Road Equivalent Tariff (RET) – for Orkney and Shetland before the election in May.
A study into its feasibility is currently underway, but Mr Scott and Mr McArthur said the commitment "made with great fanfare" had now been "abandoned".
Mr Yousaf said fares had been frozen while an assessment of "the potential options available" to reduce ticket costs is undertaken.
But Shetland MSP Mr Scott said: "More than 3,000 local people have supported a petition that asked the SNP to maintain their election commitment to ferry fare cuts made with great fanfare by Nicola Sturgeon in Lerwick in April.
"This has now been abandoned.
"Islanders will not forget that the SNP cut ferry fares on Scotland's west coast by 50%. We are all asking why the northern isles are not getting the same."
Orkney member Mr McArthur added: "Effectively, the fare freeze through to the end of 2017 means we will see no reductions until 2018 at the earliest.
"At that point we will be into the new contract. This is just not good enough, particularly when contrasted with the approach taken by the SNP on west coast routes, where average fares have been cut in half over recent years.
"People in Orkney and Shetland don't want more excuses. They want to see clear and urgent action. They expect Nicola Sturgeon to keep the promises she was making three months ago making and to deliver a fair deal for Orkney's lifeline ferry services."
The RET subsidy is already in place for the western isles and cuts fares by up to 50% for ferry users.
But Mr Yousaf said introducing RET would "significantly increase the ticket price on the majority" of northern isles services.
He added: "I'm pleased to announce that fares on the Northern Isles Ferry Services will be frozen for 2017, the second consecutive year they've been kept on hold.
"We want these vital services to continue to be accessible and affordable, so keeping ticket prices on hold next year will help achieve that.
"We have made a key commitment to cut fares on ferry services to the northern isles and we continue to work towards that goal.
"I have commissioned a study to look specifically at fares on northern isles routes, with a view to bringing in a new pricing policy and ultimately reducing the cost of ferry travel."