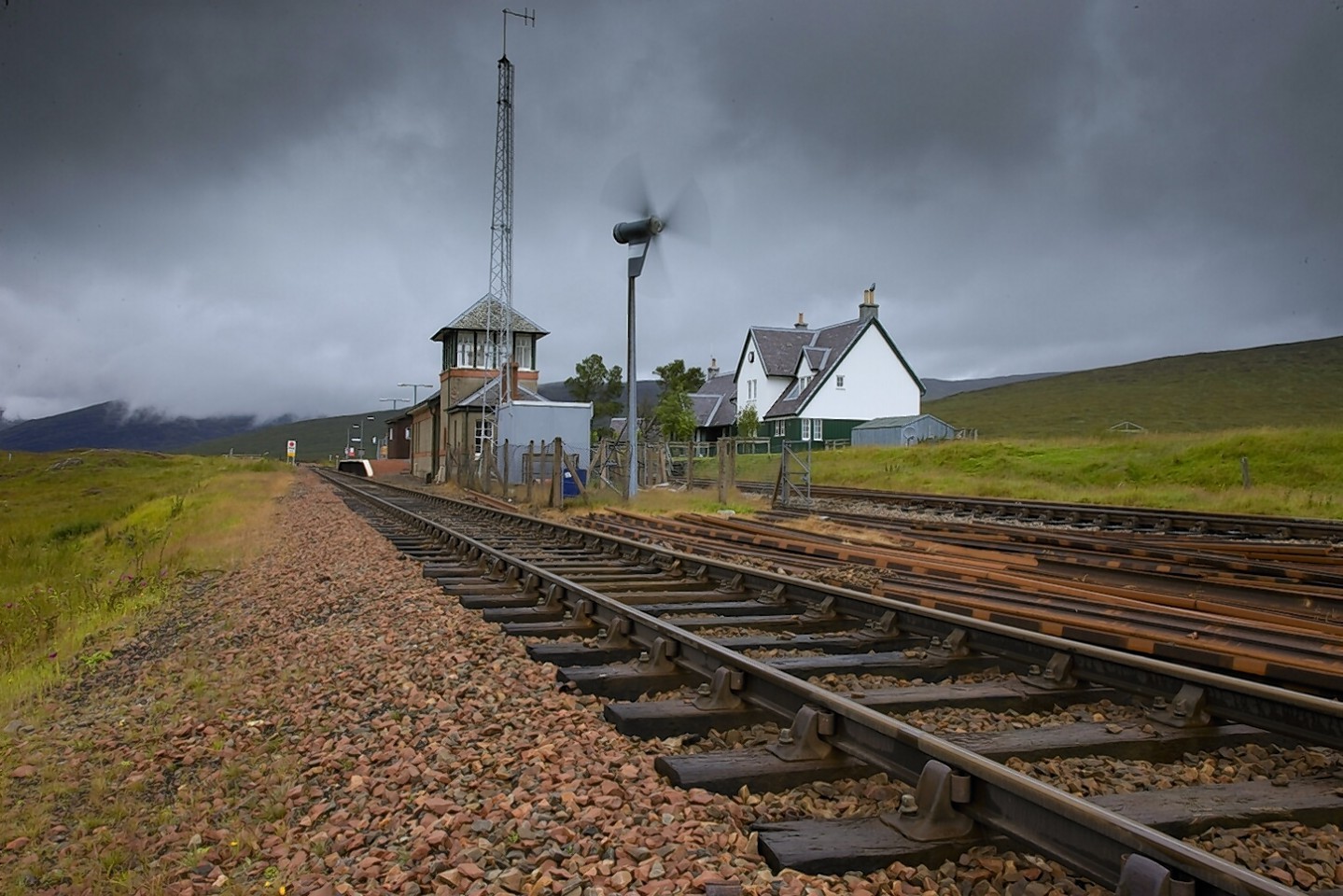 Passengers have been left stranded at the remote Highland station made famous in Trainspotting due to train cancellations, it has emerged.
And ScotRail is now facing a barrage of complaints about disruptions on the picturesque West Highland Line.
Bob Shorter, of Dulnain Bridge, near Grantown, was left stranded at Corrour station on Rannoch Moor – often reported to be 11 miles from the nearest public road – when his train was cancelled.
He explained that he was with a party of 10 people due to travel on the 21:21 train from Corrour to Tulloch on May 28.
Mr Shorter said: "Our hill walking group had planned to walk into Corrour by various routes, meet up at the restaurant to eat our evening meal, then take the train out to Tulloch.
"Two caught an early train in and were then told the evening train was cancelled. They shortened their walk and took an earlier train back to Tulloch.
"They alerted all others that they could and people walked elsewhere.
"However, two of us had set off and could not be contacted."
Fortunately, the estate agreed to open a private road so his wife could drive in to meet them.
Highlands and Islands MSP Rhoda Grant has since discovered that six trains to Corrour were cancelled between March 10 and June 10 this year.
She said ScotRail managing director Phil Verster also admitted 16 trains to or from Mallaig were cancelled or altered from the start of the year for various reasons, including staff shortages.
The MSP said: "Loch Ossian and the surrounding area is a real draw for walkers from across the region and obviously for tourists at this time of year.
"To return to the remote station to find no train and no alternative transport provided is just unacceptable and poses safety risks."
She added that she knew there had been other complaints from people visiting the area and local businesses.
A spokesman for ScotRail said: "When trains aren't running, we work hard to limit the impact on our customers by providing alternative transport in remote locations – however this isn't always possible at every station.
"We've taken feedback into account and made arrangements with the Station House Restaurant at Corrour to enable taxis to be permitted to pass through a locked gate on the estate which allows them to get much nearer to the station."
He added that cancellations were shown on the ScotRail website, social feeds and platform screens.