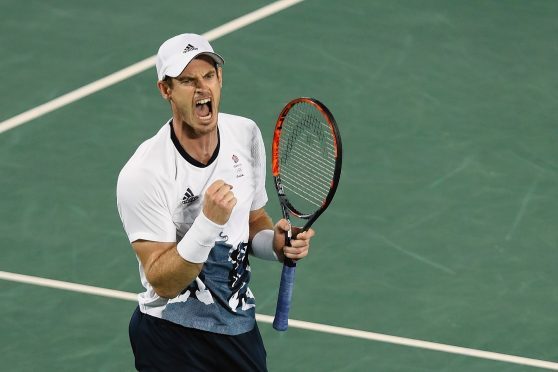 Downing Street has claimed that Team GB's success at the Rio Olympics shows what can be achieved when the UK's constituent nations work together.
The prime minister's official spokeswoman described Theresa May as being "extremely proud" of the medal haul at the "amazing games".
She also revealed there would be no formal cap on the number of athletes and coaches who could be recognised.
The future of the UK has moved back up the political agenda following the vote to leave the European Union in June's referendum.
And First Minister Nicola Sturgeon has described a second vote on Scottish independence as "highly likely".
Asked if Team GB's feat enhanced the status of the union, the spokeswoman replied: "The Olympics reflect what the union can achieve when we are all on the same team and work together.
"If you look at the four nations, we are greater than the sum of our parts when they are put together."
Team GB won 27 gold, 23 silver and 17 bronze medals at the Brazilian games, finishing second in the table above China.
Scottish athletes won 13 medals in total – four gold, seven silver and two bronze.
The prime minister's spokeswoman said: "We have had an amazing fortnight at the Rio Olympics and we should be looking at the different ways that we can recognise and reward the athletes for all they have achieved.
"Honours are there to recognise and reward people."
She indicated medallists would be honoured as part of the New Year's list, as happened after 2012, rather than on a separate occasion.
A victory parade is also to be held in Manchester, as well as an event in London.
Among those tipped to be knighted are Scottish tennis star Andy Murray – who won his second Olympic title in Rio – and four-time Olympic champion Mo Farah, who stormed to victory once again in the 5,000m and 10,000m, repeating his success in London.
The latter has admitted that he would be thrilled to receive a knighthood after doing the "double double".