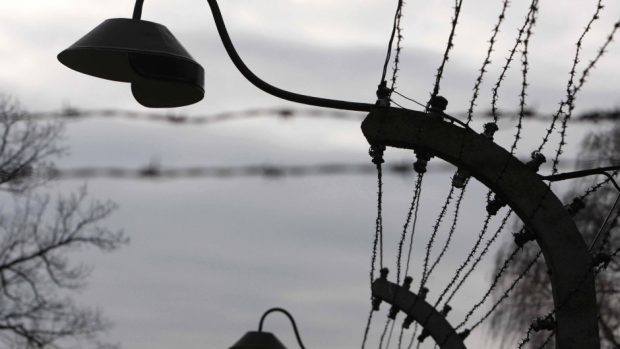 The handwritten will of a Kirk missionary who gave her life trying to protect Jewish schoolgirls during the Holocaust has been uncovered – shedding new light on her remarkable story.
Jane Haining died in Auschwitz in 1944 aged 47 after refusing to leave those in her care, and is the only Scot to be officially honoured at the Yad Vashem memorial in Israel.
Her last will and testament – dated July 1942 and in an envelope labelled with the words 'To be opened in the event of my death' – has now been unearthed in a church archive.
This, other documents and previously unpublished photos provide an insight into her time at the Nazi concentration camp, including details of efforts to secure her release.
Recently rediscovered in a box at the Church of Scotland World Mission Council's archive in Edinburgh, they will be handed over to the National Library of Scotland.
A farmer's daughter who grew up in Dumfriesshire, Miss Haining worked as a secretary for a threadmaker in Paisley for 10 years before moving to Budapest in Hungary.
There she served as a boarding house matron at the Church of Scotland mission and school, where many of the 315 pupils were Jewish.
Despite being under surveillance, the blue-eyed "house mother" managed to keep the children safe for four long years of hardship – until she was betrayed by the cook's son-in-law after she caught eating scarce food intended for the girls.
She was subsequently arrested by two Gestapo officers who charged her with eight offences, including working among Jews and sending parcels to British prisoners of war.
The specific circumstances of her death are unclear, although her death certificate records "cachexia", the wasting of the body due to severe, chronic illness.
The Rev Susan Brown, the minister at Dornoch Cathedral in the Highlands and convener of the Europe Committee of the World Mission Council, described the story as "truly humbling".
She added: "In Budapest, I've come across the street named after her on the Pest side of the River Danube and then seen her name engraved on a memorial beside the tree of remembrance in the synagogue.
"You realise the impact this ordinary but courageous young woman has made on the city."
The Rev Ian Alexander, secretary of the World Mission Council, said it was crucial to remember Miss Haining's story because she embodied the internationalist spirit.
He added: "Scottish missionaries were advised to return home from Europe during the dark days of the Second World War but Jane declined and wrote 'if these children need me in days of sunshine, how much more do they need me in days of darkness?'."
Mr Alexander described how she went to a market at 5am most days to buy food for the girls and cut up her leather luggage to make soles for their worn-out shoes.
One of the documents found is an extract from a report delivered to the Reformed Church in Hungary's Synod in 1945 – about a year after Miss Haining, who was forced into slave labour, had died.
It reveals how Bishop Laszlo Ravasz, ultimately in vain, approached the prime minister's office to try to have Miss Haining freed.
Addressing the synod, he said: "Her superiors three times ordered her home, but she always replied that the Hungarian people were so true-hearted, honourable, and chivalrous that among them not a hair on her head would be touched.
"'I shall continue to do my duty,' she declared, 'and stick to my post'."
In 1997, after a 10-year investigation by an Israeli board, Miss Haining was named as Righteous Among the Nations in Jerusalem's sacred Yad Vashem.
She was also awarded a Hero of the Holocaust medal by the UK Government in 2010.
This weekend marks the 175th anniversary of the Church of Scotland mission in Budapest.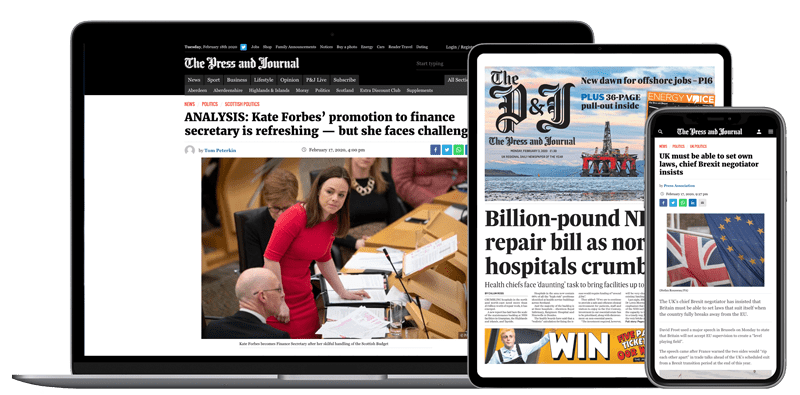 Help support quality local journalism … become a digital subscriber to The Press and Journal
For as little as £5.99 a month you can access all of our content, including Premium articles.
Subscribe