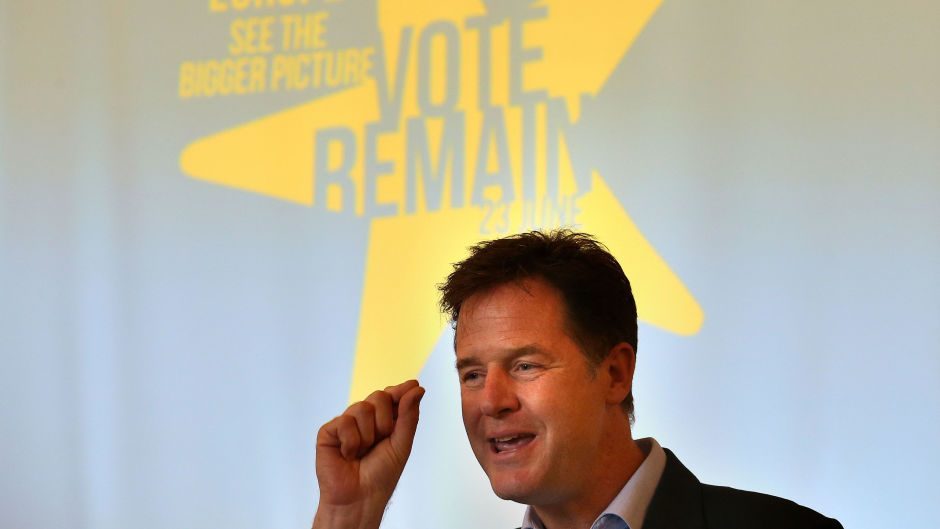 Former deputy prime minister Nick Clegg has predicted the Brexit vote will ultimately provoke a "very serious clash" between the nations that make up the UK.
The Liberal Democrat MP also admitted it would be difficult to fight a future referendum on Scottish independence, given the "compelling case" of Scots being taken out of the European Union against their wishes.
While the UK voted to leave by 52% to 48% on June 23, Scotland voted overwhelmingly – by 62% to 38% – to remain.
The result prompted Nicola Sturgeon to describe a second independence referendum as "highly likely" in its immediate aftermath.
Asked yesterday if he believed Scotland was on course for independence, Mr Clegg said: "I just don't think there is any neat way of squaring the circle of that fundamental contradiction of the government's approach to free trade, on the one hand, and untrammelled sovereignty on the other.
"I think that will – maybe within a delayed timetable – but nonetheless provoke a very serious clash between the constituent parts of the UK."
Asked how the union could be protected at that point, he told the Press and Journal it would be hard to "mount a powerful argument", a fact he said that as a unionist he found distressing.
He added: "If the clash becomes a clash about the stated opinion of English voters – that they wanted to leave the EU – compared to the stated opinion of Scottish voters, it's getting incredibly difficult.
"If that is the exam question, it's going to be incredibly difficult to say to Scottish voters that they have to swallow their reservations and vote for the union nonetheless.
"I am a unionist. I don't like nationalism. Chauvinism, nationalism is a profoundly illiberal creed.
"So it really distresses me this idea that it is going to be very difficult to mount a powerful argument when there is such a compelling case for those who will be saying 'well look it's not our choice … we've been forced by events entirely beyond our control'.
"It's going to be really tough."
Last night, Gordon MP Alex Salmond welcomed Mr Clegg's comments, adding he was "absolutely right" to describe the case as compelling.
The former SNP leader said: "The SNP Government is exploring all avenues to protect our place in Europe.
"As the first minister has made clear that should include the option of independence if it becomes clear it is the best or only way of doing so."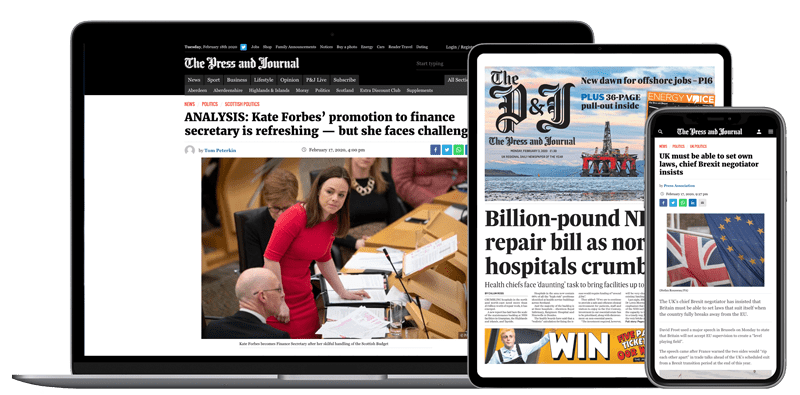 Help support quality local journalism … become a digital subscriber to The Press and Journal
For as little as £5.99 a month you can access all of our content, including Premium articles.
Subscribe