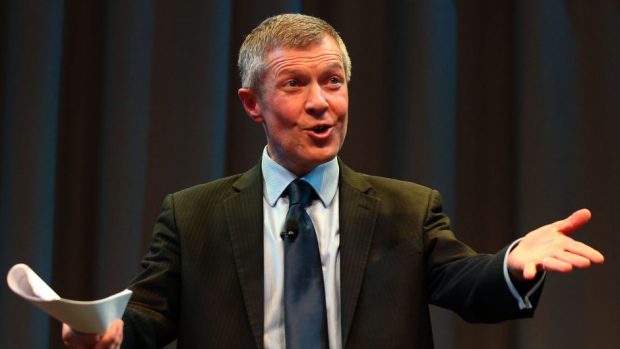 Liberal Democrat members are today expected to endorse a proposal to give the British people a referendum on the UK Government's final Brexit deal, with the option of remaining in the EU.
Scottish Liberal Democrat leader Willie Rennie insisted it would not be a re-run of the June 23 vote and rejected the claim a second poll would be undemocratic.
The North East Fife MSP said the fact the British people were not told what Brexit meant before they voted was the anti-democratic thing.
Asked what kind of deal he would be able to support, Mr Rennie replied: "I find it difficult to believe you could come up with any deal that's better than the EU."
Northern Isles MP Alistair Carmichael also indicated the UK could ultimately "possibly" end up staying in the EU.
UK Party leader Tim Farron said voting for a departure was not the same as voting for a destination.
He added: "The British people should be allowed to choose what comes next to ensure it is right for them."
In the meantime, he promised to fight for the "best deal possible", adding nothing was more important than the single market to Britain's economic future.
Mr Rennie will address the party's conference in Brighton later and is due to brand the SNP and Conservatives the "terrible twins of division" as he pitches his party as the progressive alternative.
He will accuse the nationalists of only being interested in a new drive for a second independence referendum.
And he will claim the Tories have exploited divisions between Scotland and England for party advantage.
He is expected to say: "Our future will be a divided one if we leave it to the Tories and the nationalists – the terrible twins of divisive politics.
"The Tories and the nationalists have so much in common. They have a shared interest – the Tories need nationalists to scare voters in England.
"The nationalists need the Tories to scare voters in Scotland.
"If we leave progressive politics to the SNP then that will fail. If we leave the campaign for Scotland's place in the UK to the Conservatives it will fail too."