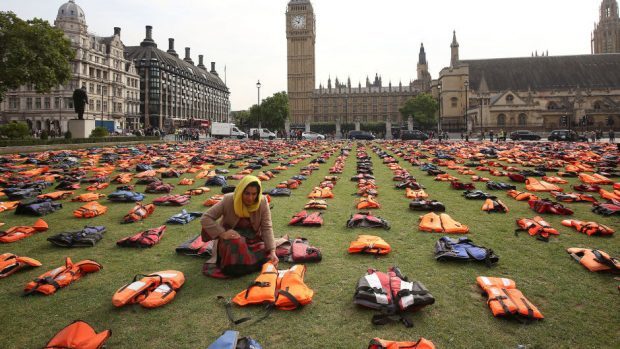 The UK Government was urged to do more to support refugees yesterday when Theresa May addressed the United Nations for the first time.
While the prime minister spoke in New York, Liberal Democrat activists, at their conference in Brighton, called on the Conservatives to take the lead in helping resettle refugees and, in particular, unaccompanied children.
The party has proposed providing local councils with enhanced funding to integrate child refugees, and ensure the UK and French governments work together to reunite minors with their families.
Orkney and Shetland MP Alistair Carmichael, home affairs spokesman, said it was a "disgrace" the UK Government was "sitting on its hands" while children risked their lives trying to cross the Mediterranean.
The former Scottish secretary added: "Britain should be leading the global response to this crisis."
In an emotional speech to conference, party leader Tim Farron accused the Tories of doing the "bare minimum".
He said the UK was now viewed as "mean and not pulling its weight" and added: "That is not Britain. We are better than that.
"This government wants us to forget this crisis, it's too difficult to solve, too risky to take a lead. But we have not forgotten, we will not forget, those children could be our children."
The UK Government has maintained its priority is to offer humanitarian support to those most in need while maintaining the security of UK borders.
It has committed to resettle 20,000 Syrians by 2020.